After workers and activists from Fuerza Laboral gave David Civetti a 6am wake up call last August, he agreed to meet with the 8 workers who claim that his company owes them for work they completed but were never paid for. Civetti, the CEO of  Dependable and Affordable Cleaning Inc, met the workers at the Fuerza Laboral offices, said organizer Raul Figueroa, but maintained he owed the workers nothing, became frustrated, and left. Hence the need for a second action, this timed aimed at Civetti's offices in the neighborhood next to Providence College.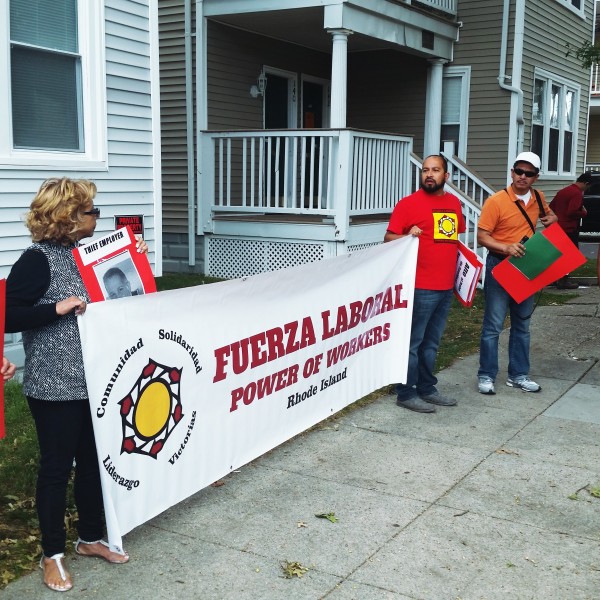 Fuerza maintains that on May 26-29, Civetti's company "assigned a group of workers to clean apartments located in the area surrounding Providence College. The workers say that Civetti assigned workers to the houses that needed cleaning and supplied them with company tee shirts and cleaning supplies. After the job was completed, 8 workers were not compensated for those 4 days, 11 hours a day." Civetti claimed that the people who cleaned his apartments were hired by subcontractors, and that the the subcontractors owe the money, not him.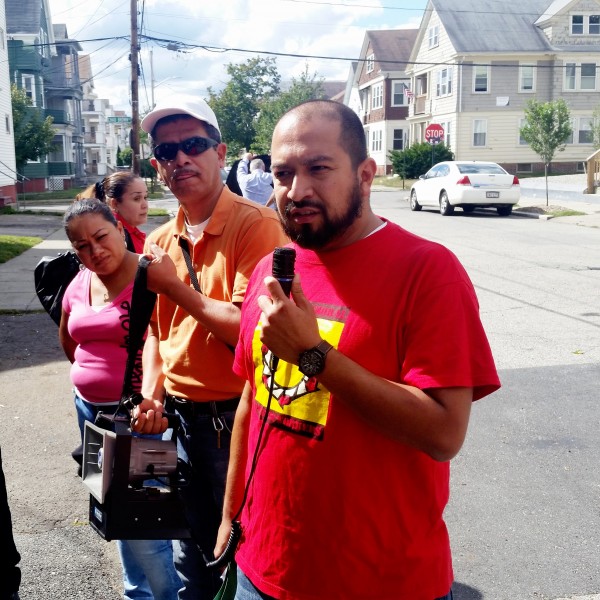 On Thursday about a dozen workers and activists showed up at Civetti's offices near Providence College, and began leafleting houses and passing students. Organizer Raul Figueroa carried a megaphone and broadcast the workers' complaints to the neighborhood. Once the workers arrived at Civetti's offices, Fabian, one of the workers, called Civetti on the phone and asked him to come down and pay him the money he is owed. When Civetti would not commit to do so, the protest continued.
Eventually, as can be seen towards the end of the third video below, Civetti agreed by phone to meet with the workers at the Fuerza Laboral offices for a second time. According to Fuerza organizer Raoul Figueroa and Mike Araujo of RI Jobs with Justice, Civetti agreed that he did owe the workers their unpaid wages at this meeting. He has agreed to pay the workers on Friday.
This story will be updated.
UPDATE: Raoul Figueroa has informed me that the employees have been paid.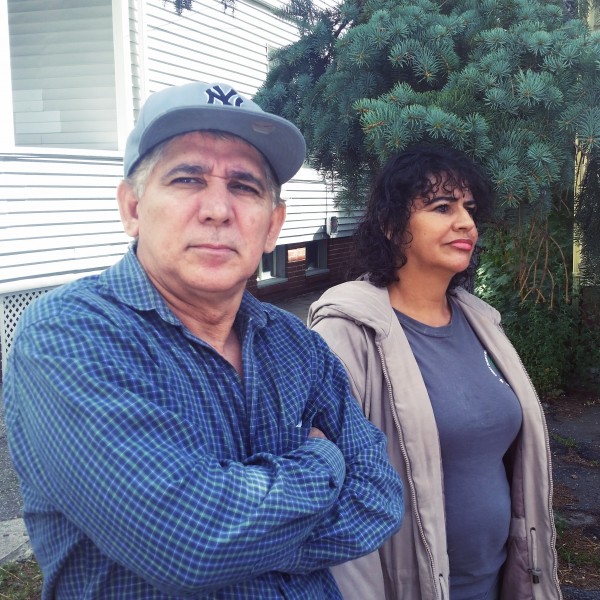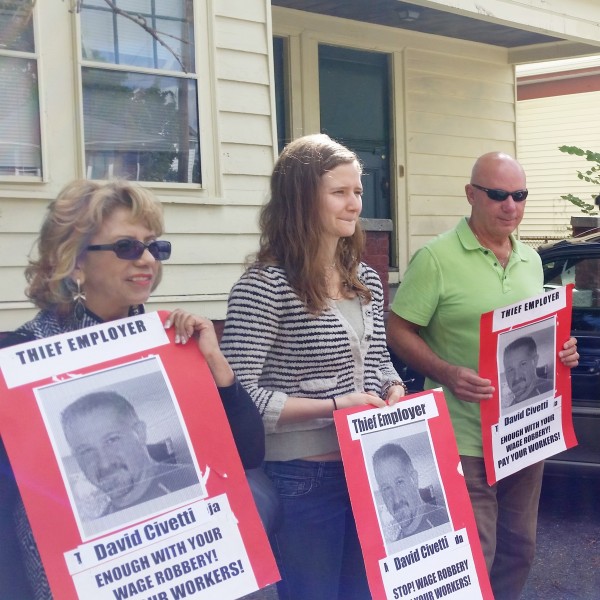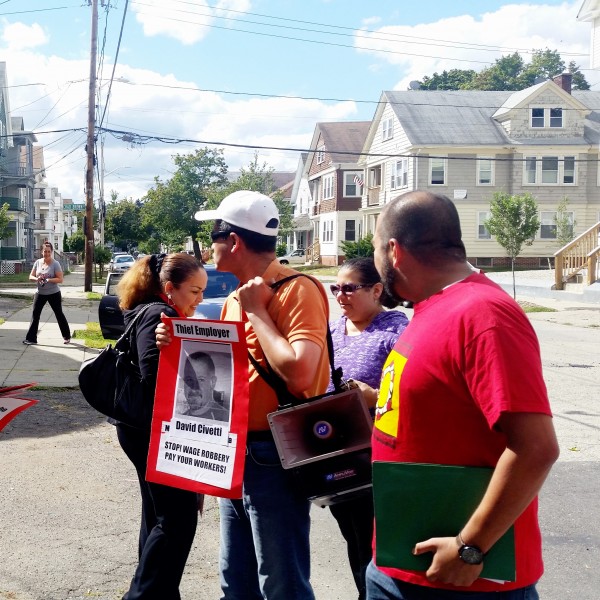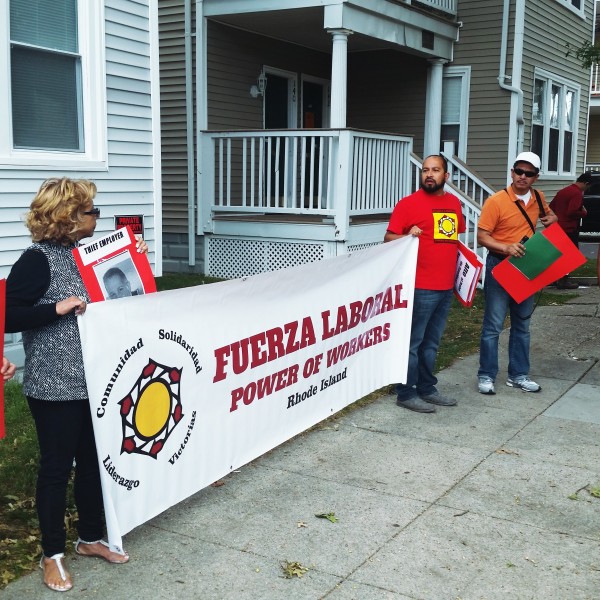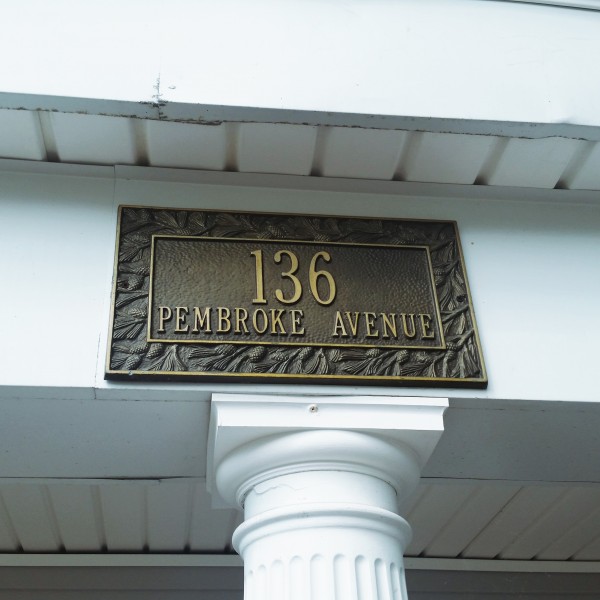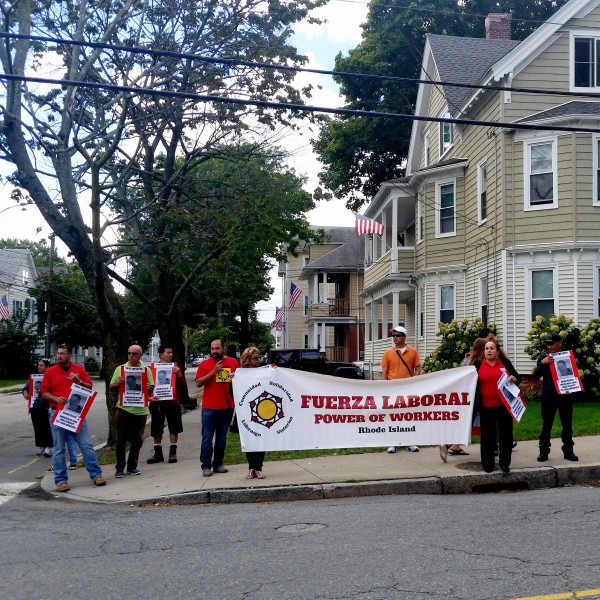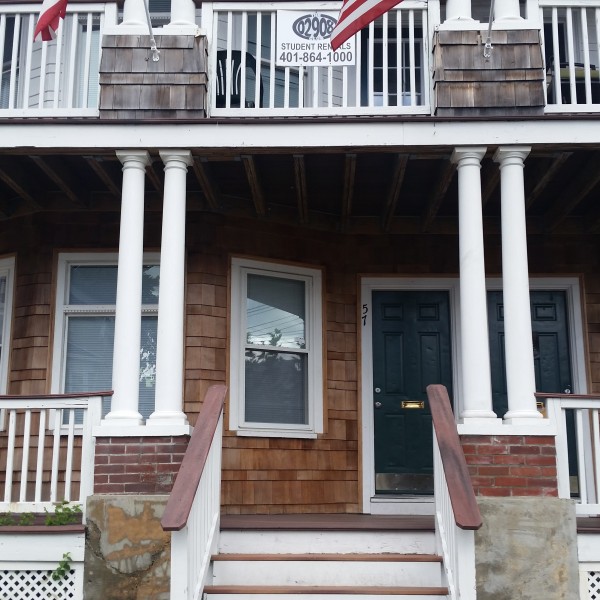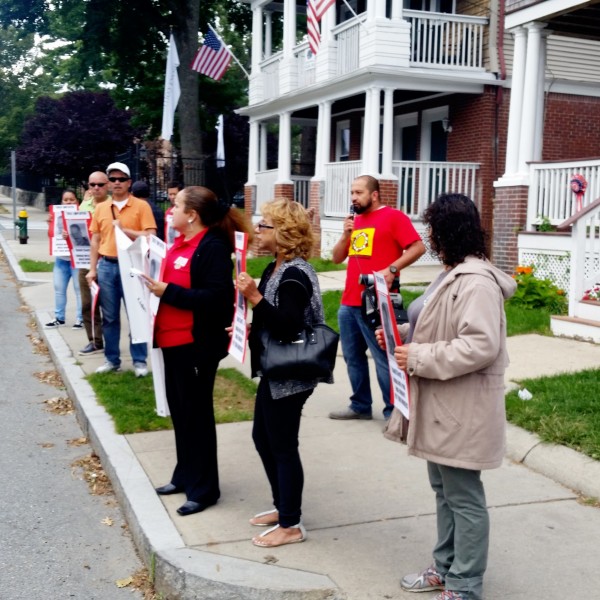 Workers to receive unpaid wages after second action

,