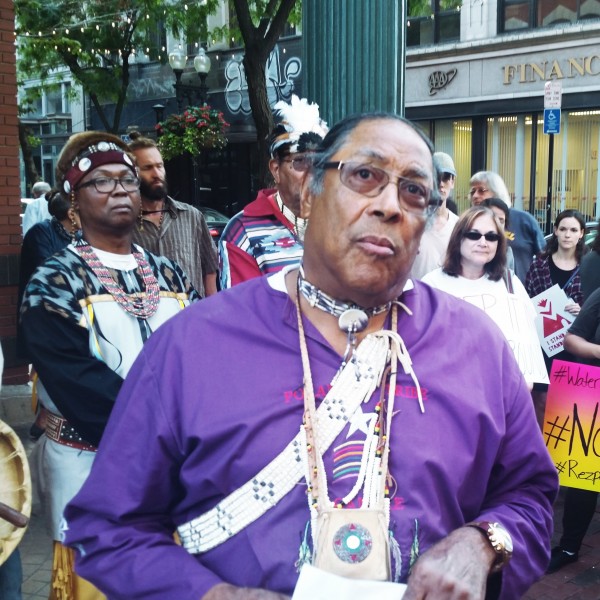 TD Bank in downtown Providence became the target of local environmental and indigenous American activists Thursday in response to calls for solidarity with the Standing Rock Sioux as they continue to battle the $3.78 billion Dakota Access Pipeline (DAPL). TD Bank is one of many financial institutions funding the pipeline. Similar actions have been popping up across the country and around the world.
At issue is the Dakota Access Pipeline currently under construction from the Bakken shale fields of North Dakota to Peoria, Illinois. DAPL is slated to cross Lakota Treaty Territory at the Standing Rock Sioux Reservation where it would be laid underneath the Missouri River, the longest river on the continent.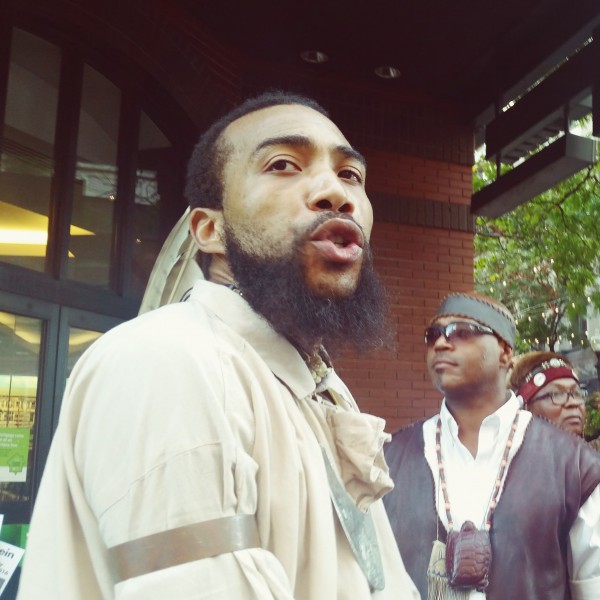 Organizers contend that construction of the DAPL "would engender a renewed fracking-frenzy in the Bakken shale region, as well as endanger a source of fresh water for the Standing Rock Sioux and 8 million people living downstream. DAPL would also impact many sites that are sacred to the Standing Rock Sioux and other indigenous nations."
Thousands have gathered to stand against the pipeline in North Dakota, and President Obama has temporarily halted construction, but the fight will continue.
Democracy Now! has provided excellent, in depth coverage of the resistance for those who want to catch up on this important and developing story.
The protest outside TD Bank, organized by the FANG Collective, was entirely peaceful, with dozens of environmental and indigenous American activists bearing signs and leafleting passersby. The crowd grew to take over all four corners at Westminster and Dorrance.
Below is the full video of those who spoke at the event, followed by photos: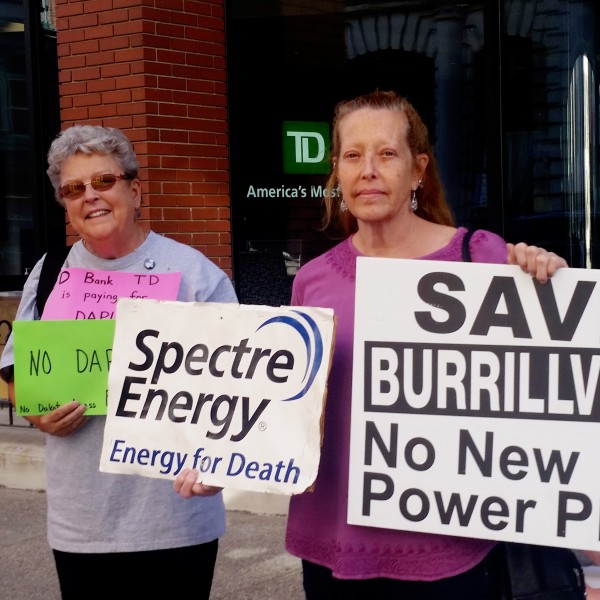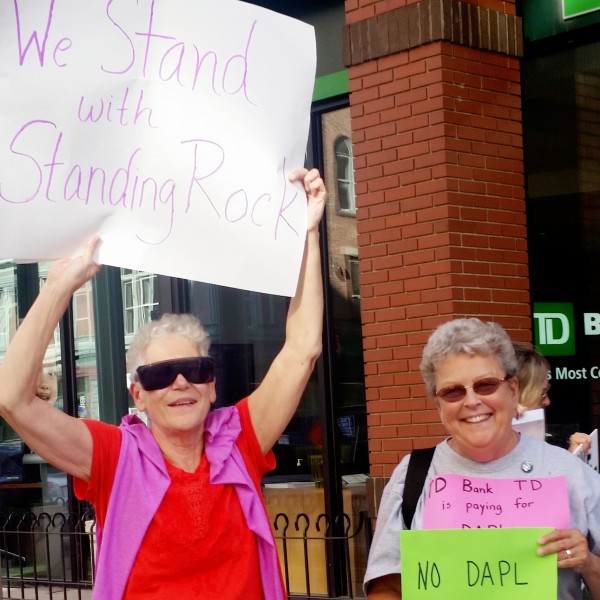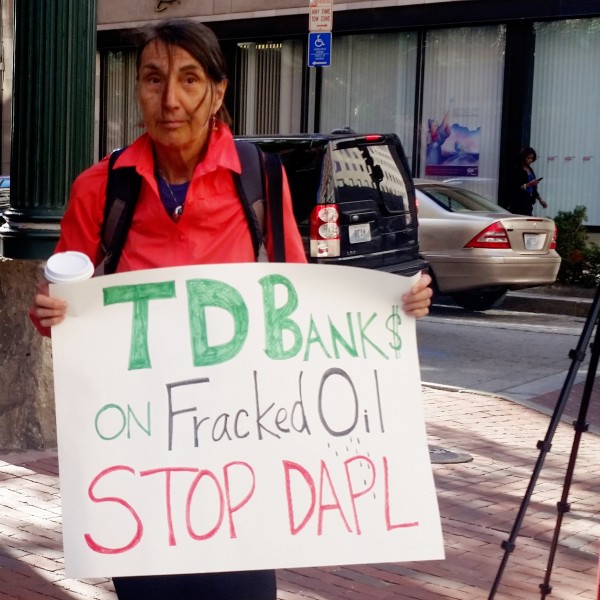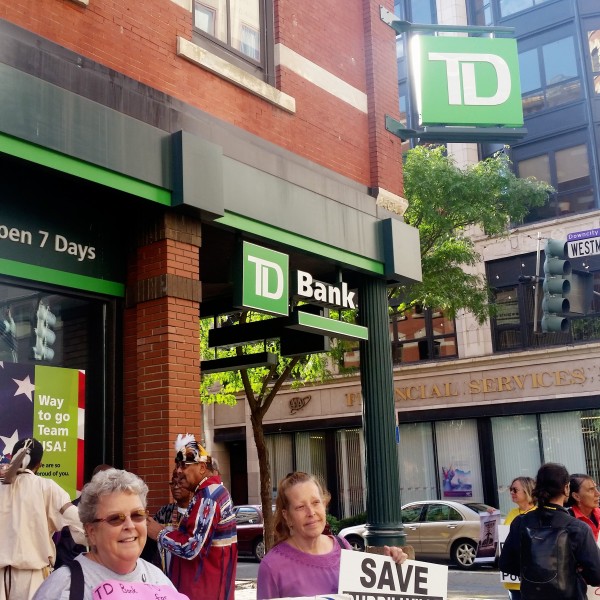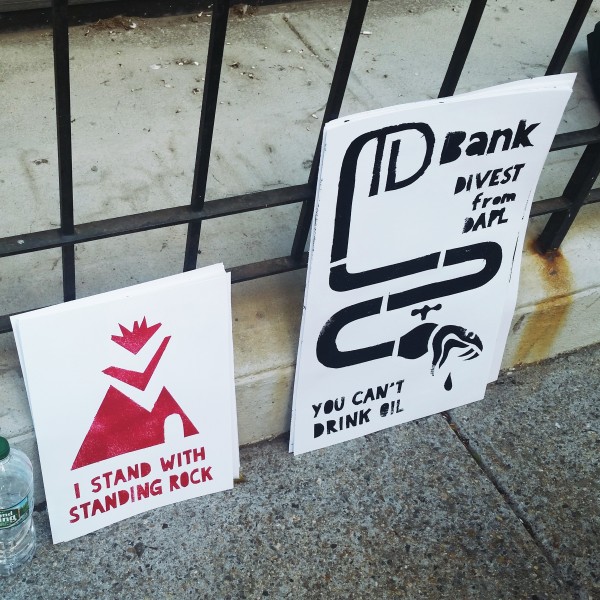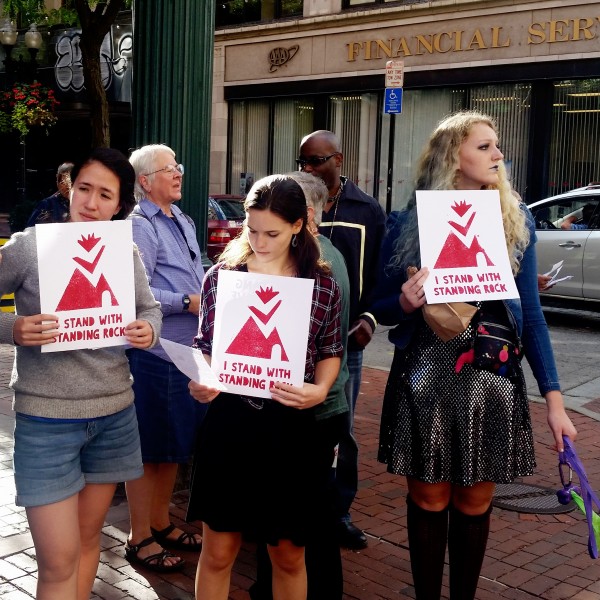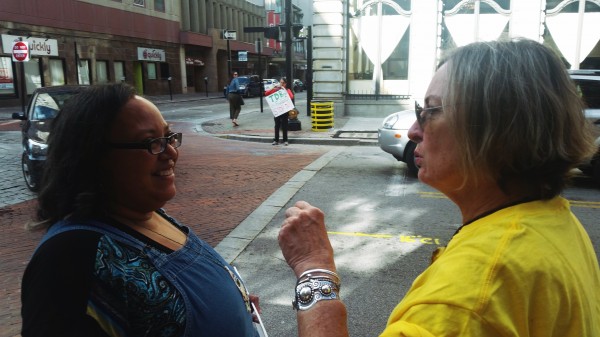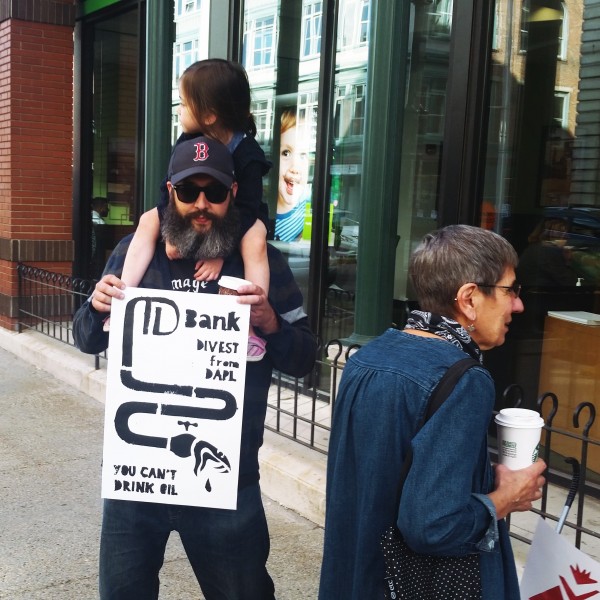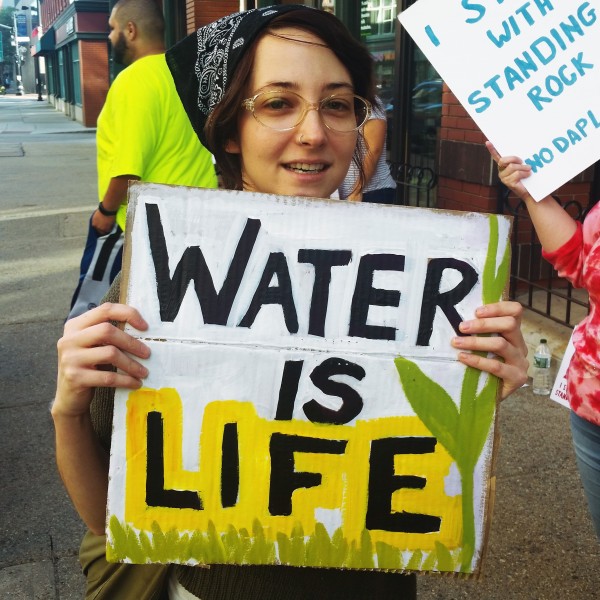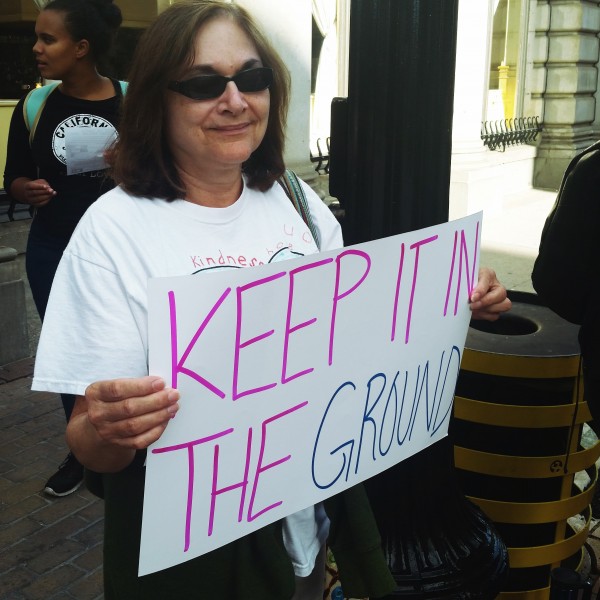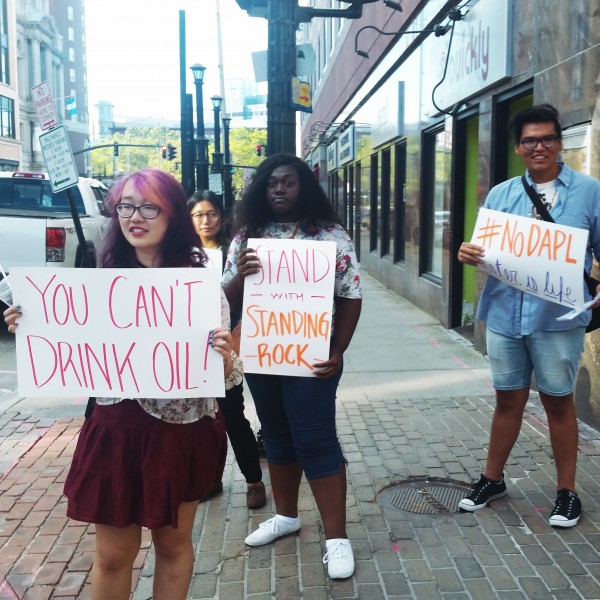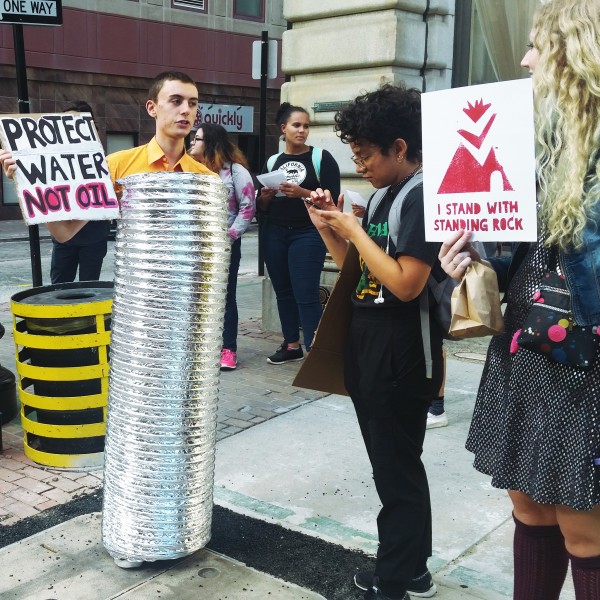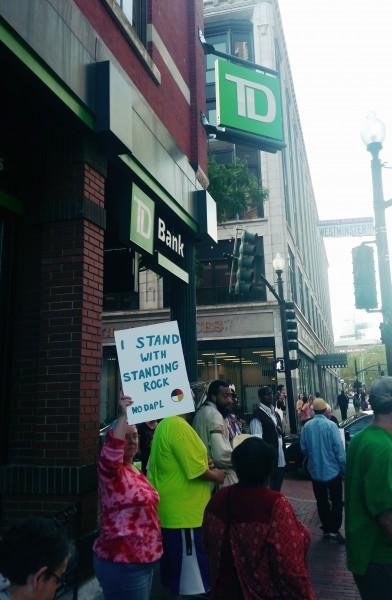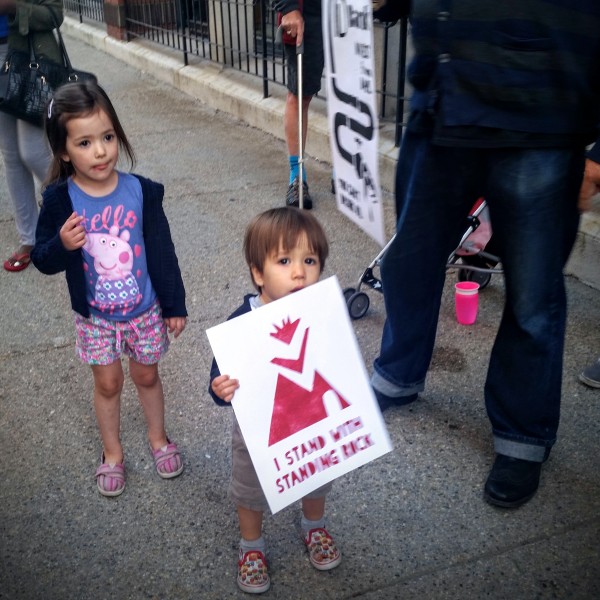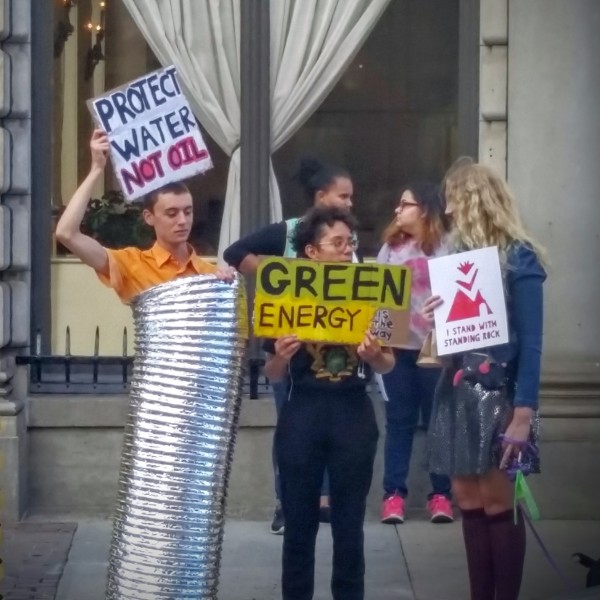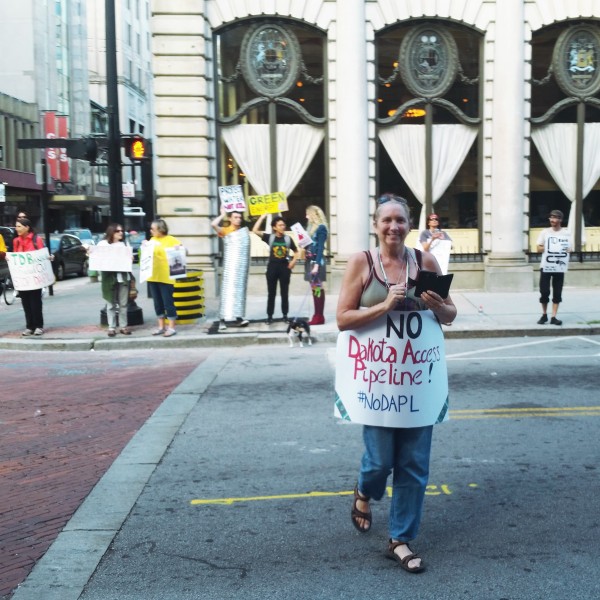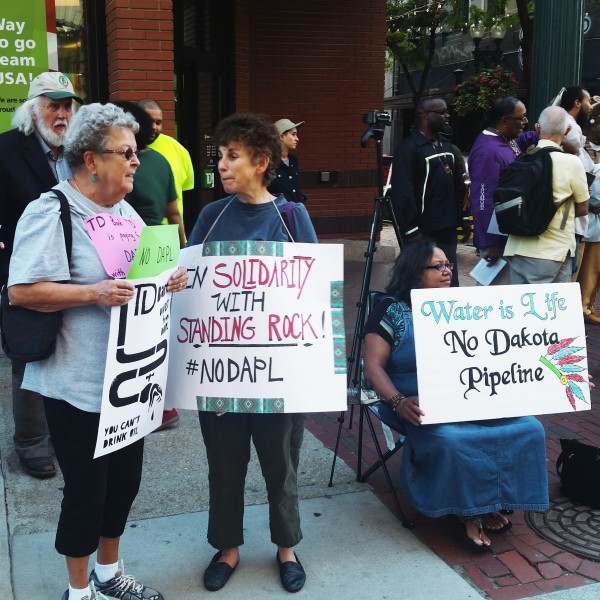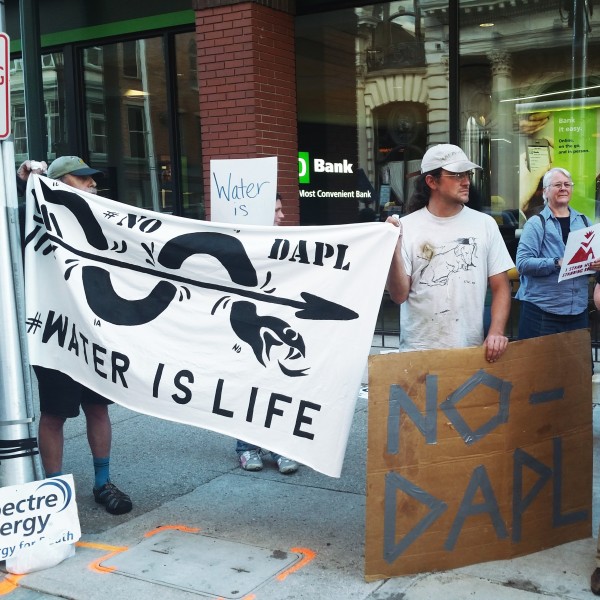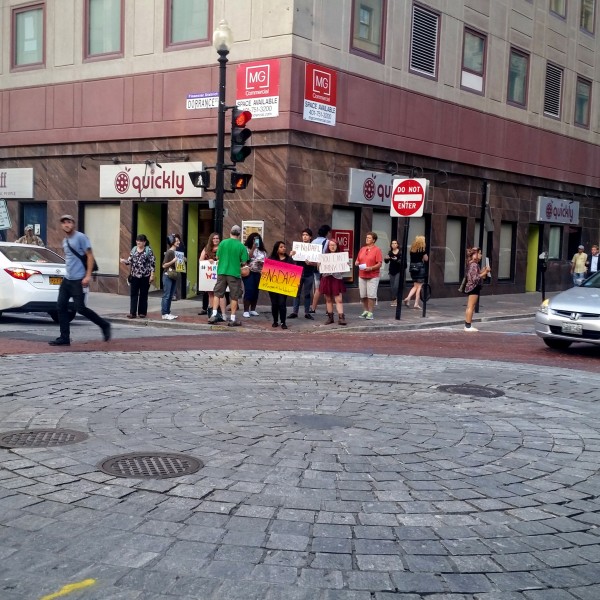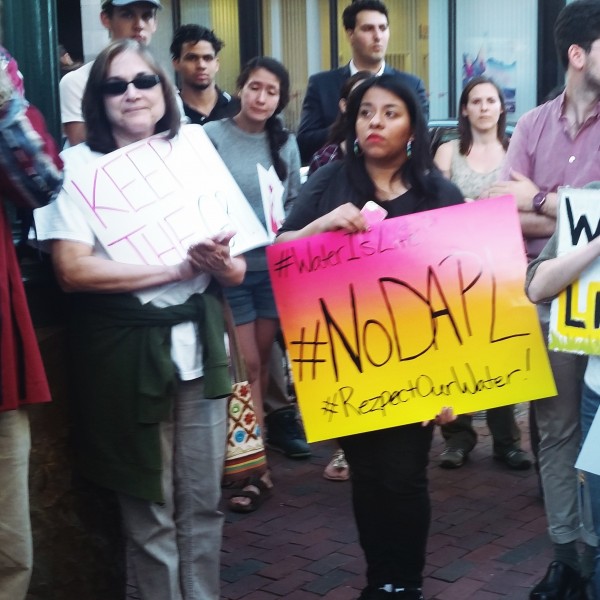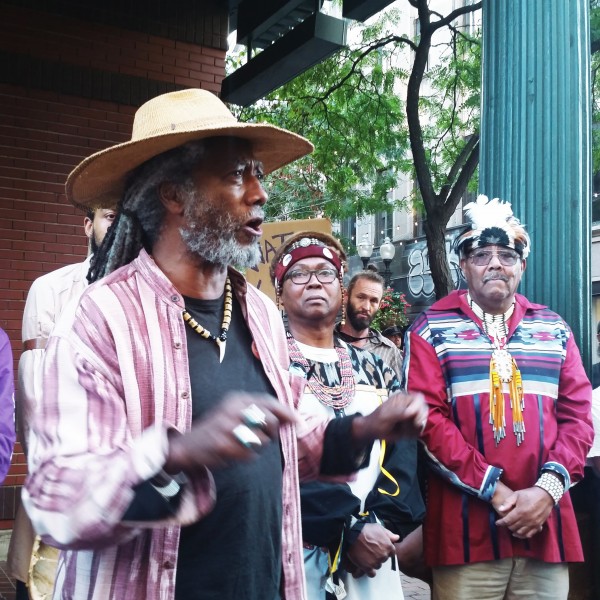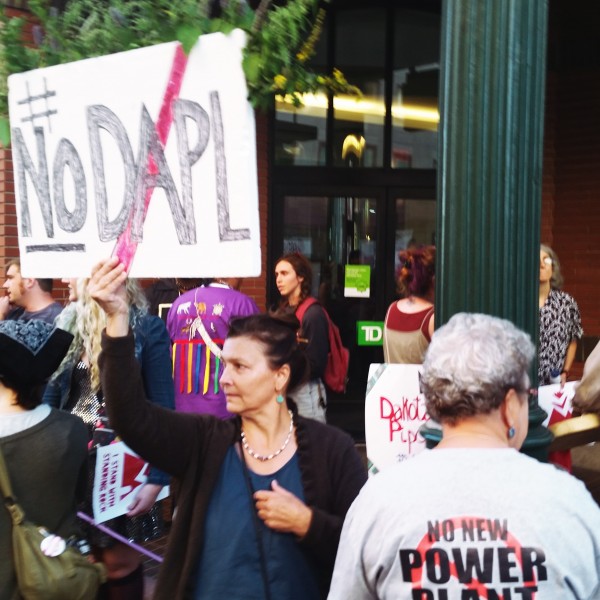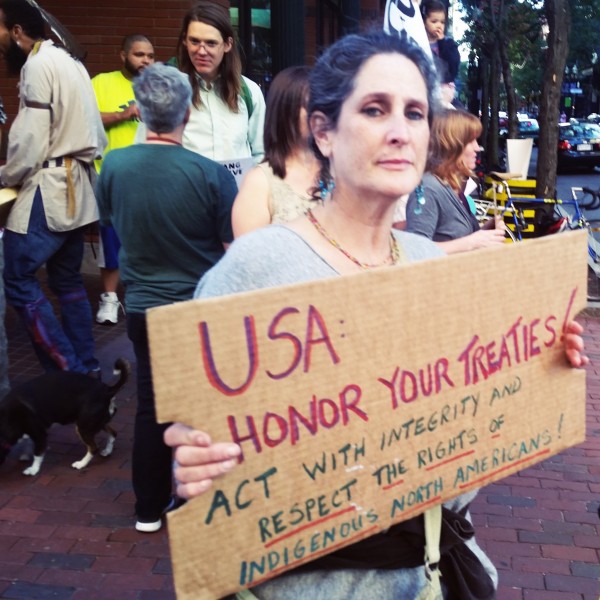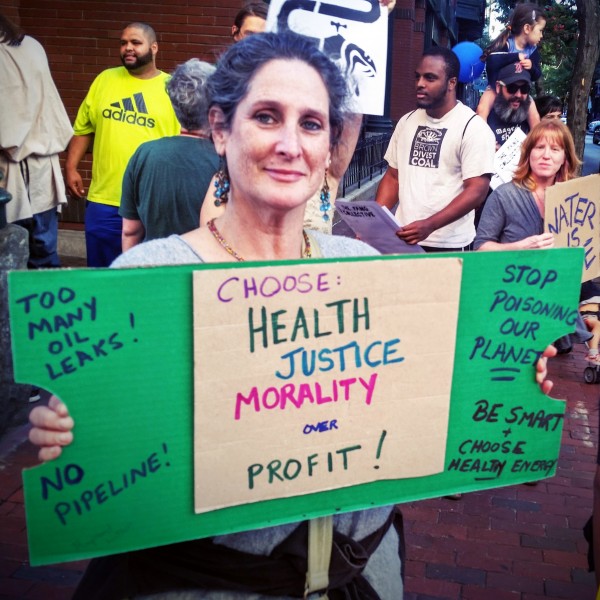 TD Bank finances the Dakota Access Pipeline, activists respond

,