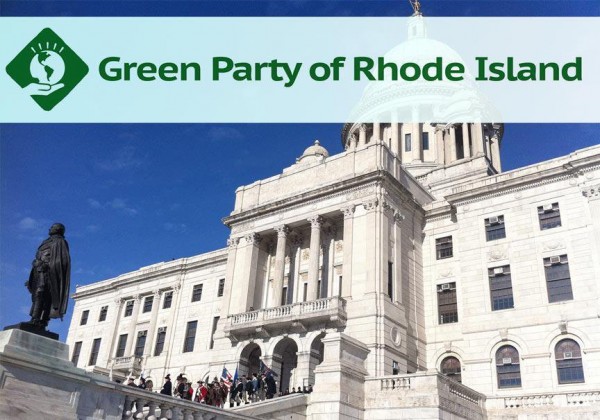 Most observers today are of the opinion that, while Bernie Sanders ran an admirable campaign and certainly mobilized a mass of people, it is obvious after the California primary that the senator from Vermont is not going to win the nomination. In response, the voices in the progressive media, such as Juan Gonzalez at Democracy Now! radio, are saying that a vote for Clinton is necessary.
But not all the democratic socialists in the room are ready to give up on the revolution and settle for lesser evils. On June 17, Green Party presidential candidate Jill Stein's campaign issued a public letter, signed by Kshama Sawant of the Seattle City Council, Chris Hedges of Truth Dig, Professor Emeritus Richard Wolff of UMass Amherst, Marc Lamont Hill of Morehouse College and The Huffington Post, Medea Benjamin of the peace group Code Pink, and many others urging Sanders supporters to "keep the revolution going".
The letter said "Jill Stein's Power to the People agenda reflects many of the domestic policies of the Sanders campaign – income equality, climate justice, free public higher education, Medicare for All, immigrant rights, racial justice and an end to mass incarceration. In other areas, Stein goes much further than Sanders, calling for the cancellation of student debt, full public financing of elections, and the creation of public banks. Her rapid transition to 100% renewable energy by 2030 makes wars for oil obsolete, enabling a 50% cut in the dangerously bloated military budget which has made us less safe, not more safe. Stein offers a foreign policy based on international law and human rights, not economic and military domination that has proven so catastrophic."
There have recently been some major events that have created fantastic results for the Greens. The Stein campaign just passed a major benchmark that qualified them in April for federal matching funds, a major first. Then, a case decision in Georgia upended a historic gerrymandering law that had effectively prevented third party candidates from getting on the ballot for decades. Stein is now on the ballot in 21 states and petition drives across the country will soon start to collect signatures in many more states, including Rhode Island. Finally, the lawsuit filed by the Greens and Libertarians against the Commission on Presidential Debates based on anti-trust laws is making its way through the courts and could be ruled on in time to impact the presidential race. In international news, Alexander Van der Bellen won the Austrian presidency in a close race against a far-right opponent, a first in European history.
The collapse of the Republican Party seems almost imminent, with political columnist Thomas Friedman recently writing of the need for a "Grand New Party" and strategist Mary Matalin publicly declaring herself a member of the Libertarian Party. Whether a complimentary schism might occur within the Democrats depends very much on how local Sanders supporters feel about signing a petition to put Stein on the ballot.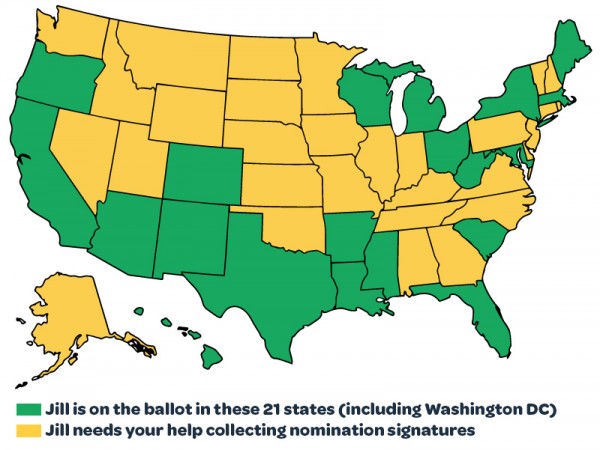 Greg Gerritt of the Rhode Island Green Party is helping lead the petition drive in the Ocean State once it begins on June 27. We sat down for a conversation wherein he described Green positions on local issues, how Stein's Green New Deal would put cranes in the air across the state while retraining the workforce to work in a variety of sustainable fields of labor, and even talked about the myth of Ralph Nader causing Al Gore to lose key votes in 2000 that inadvertently elected George W. Bush.
Why vote Green in 2016: "If you really believe in the things that Bernie's talking about like peace, justice, an economy that works for community, end fracking, stopping climate change, you're never going to get there from the Democratic Party. You're never going to get there from the Republican Party. The Green Party is the only party that has been consistent on these issues for a long time with the views that actually move us forward, that actually deal with climate change, that help communities prepare and get us to zero carbon emissions faster. It's clear that climate issue is going faster and faster all the time and you have to do something right then to stop it!"
"Jill Stein, the Green Party candidate, is running at about 7% in recent polls and Gary Johnson, the Libertarian Party candidate, is running about 11% in some polls. That is huge! Between the two of them, they're equal to Ross Perot in the election!"
"The Republicans really have to wake up and change because when your candidate basically insults the fastest-growing segment of the population, when your core base is dying at younger and younger ages because the economy and their society has made them so crazy that they are killing themselves in record numbers, when life expectancies are going down, you know there is something wrong with the political philosophy of the party that controls Congress. They're essentially killing people in their own country. So they have to implode!"
"Of course the Democrats aren't doing much better! They're basically saying to all of their energized base 'uh, go away or get co-opted' and this year people really have a place to go. Jill has done this before so she knows how to run a campaign and she's got a great campaign on the ground. We're getting on the ballot almost everywhere and it's really going to be interesting to see what happens. So I'm real excited and we're looking to start petitioning here in Rhode Island very soon. We're getting a constant stream of new volunteers. A lot of people who were supporting Bernie are starting to look at Jill very seriously. There was a national conference and it was all about Bernie but, as soon as you got outside of the main auditorium, into any of the little discussion groups, there was a lot of people talking about Jill! I think this is going to be a very interesting year politically and the Greens really have the opportunity to do something different. The Democrats keep blaming us but when they come up with Hillary, they can't blame us anymore."
On the state subsidizing the Pawtucket Red Sox: "[My own personal opinion is] they should never get taxpayer monies!"
On the fracked gas power plant in Burrillville: "A number of us have gone to rallies, we have spoken at rallies, we have testified at hearings… We have been very active. We've actually been active enough to help organize resistance to pipelines up and down the corridors because this problem with these power plants isn't just ours, we've got to fight in our own neighborhood for democracy and for clean energy but we are trying to help everyone along the pipeline routes to get themselves organized as well."
On transitioning to a pro-union green economy: "Already there are more people working in renewable energy than in fossil fuels. It's time for us to make that complete transition. So instead of building things that the communities don't want and that bad for them, the construction unions are going to have to figure out they need to build things that communities want that are good for them. And they're going to have to start questioning this total obedience to the corporate order as to what they will build. They need to start working with communities better. We can make this entire transition. The number of solar jobs is going up fast, the number of wind-powered jobs is going up fast, we get this wind field up off of Block Island and that's supposed to be done this year. Next year you start thinking about the big field out in the North Atlantic. They're just going to start building these things and these construction unions could have more work there than building things that communities don't want… Rhode Island needs to grow 20x as much food as it does now. Twenty times! Two thousand percent more! California is not going to be able to supply it, the midwest is not going to be able to supply it, we are going to have to grow 20x as much food!… How you going to do that without creating a whole heck of a lot of jobs?"
For more information or to get involved in the Stein petition drive or other Green Party efforts, email StateCommittee@rigreens.org.
Greg Gerritt on why you should #VoteGreen2016

,