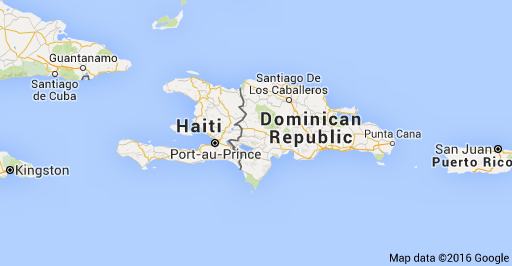 A World Affairs Council of Rhode Island (WACRI) forum will explore the complex and often painful history between Haitians and Dominicans on the Island of Hispaniola and the plight of Haitians and Dominicans of Haitian descent in the Dominican Republic on Thursday evening at the Donovan Dining Faculty Center at Rhode Island College from 6-9pm.
Providence holds a large Dominican immigrant population, as well as a significant Haitian immigrant population. WACRI's open community forum will discuss issues related to the current border issues (such as deportations) between Haiti and the Dominican Republic, an issue of global and local importance here in Rhode Island.
This forum will bring together WACRI members and their guests with members of the Rhode Island Haitian and Dominican communities' diaspora. In addition, it will create awareness about important human rights issues on the island of Hispaniola. Historically, Dominicans and Haitians have had a somewhat tense relationship and the forum provides the opportunity for constructive dialog.
The evening features:
Cultural performances during cocktail hour by Haitian singer Fritza Remy and Dominican playwright Elvys Ruiz. 
Keynote speaker Dr. Silvio Torres-Saillant from Syracuse University who will speak about the "Pain of History in Quisqueya (Hispaniola) Today"
Comments by local activists Melida Anyi Espinal and Moise Bourdeau
An interactive forum led by the Honorable Walter R. Stone, Associate Justice of RI Superior Court, in which all attendees can participate in a conversation about the past and future of these two countries. 
[From a press release]
Forum on the 'painful history' between Haitians and Dominicans Thursday evening

,