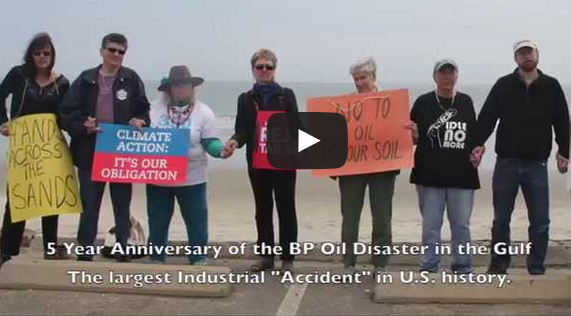 Narragansett, RI — The The Clean Dozen gathered as part of the international event remembering the BP oil disaster on Saturday. The rally at the town beach is a part of the build up to the ENVIRONMENT IS EVERYONE'S BUSINESS RALLY on June 10 at the RI State House from 5-7pm.
Watch this video of Saturday's event set to Rhode Island's Steve Dahl singing Neil Young's "Who's Gonna Save The Earth."
In 1996, 820,0000 gallons of oil from the North Cape Cod Disaster forced over 100 square miles of fishing waters to be closed. Then-Governor Linc Almond said that while it was still too early to determine the economic harm from the spill, the damage would be significant for the state's lobstering and fishing industries, according to this New York Times article about the spill.
In 1989 "The World Prodigy" tanker struck a reef off Newport and dumped about a million gallons of fuel oil into Narragansett Bay.
The lobster industry never recovered from this toxic shock and now Narragansett Bay is 3 or 4 degrees warmer than it was in the 1980's which is driving native species out. Still think oil is a good idea?