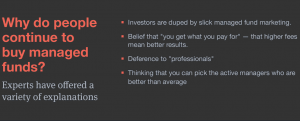 In 2012 powerful right wing special interests predicted Gina Raimondo's pension cuts would serve as a model for the rest of the country. They have, but perhaps not the way the Manhattan Institute, Michael Bloomberg and the Wall Street Journal editorial board had hoped.
Instead, a diverse coalition is coalescing to call attention to the often hidden dangers of hedge funds.
Rolling Stone magazine, Forbes.com, the Institute for America's Future, labor unions and this scrappy independent blog have all made strong arguments for why and how what Raimondo called "Truth in Numbers" was actually a politically calculated wealth transfer from Rhode Island public sector retirees to Wall Street billionaires.
But, whether you believe hedge funds are a silver bullet to beat the stock market or high finance snake oil, the same debate on their effectiveness is happening in the world of private sector investment as is happening in the Ocean State's public sector investment. Mom and pop money managers and the mainstream media are serving up credible economic evidence that safer, traditional investments are more profitable in the long run.
A PBS Frontline investigation from April, 2013 called The Retirement Gamble reported on a hypothetical example eerily similar to Rhode Island's pension investment.
In short, fees matter. So what can you do? You aren't going to find a fund that invests your money for free, but experts say you can come close by buying index funds. Their fees can be a tenth of what the average mutual funds charges. And over time, in bull and bear markets, on average, index funds perform better than their more expensive actively managed fund cousins. This is no secret to anyone who is paying attention.

So why aren't our trusted financial advisers and those ads telling us to buy index funds? Why do some 401(k) plans not even offer them on their menus?

It's because even though an index fund might be a better option for you and me, a broker operating under a suitability standard has no incentive to sell it to us. He or she will make higher commissions from options that have higher fees.
And here's an infographic that also illustrates the hedge fund myth.

Hedge funds: Wall Street snake oil

,