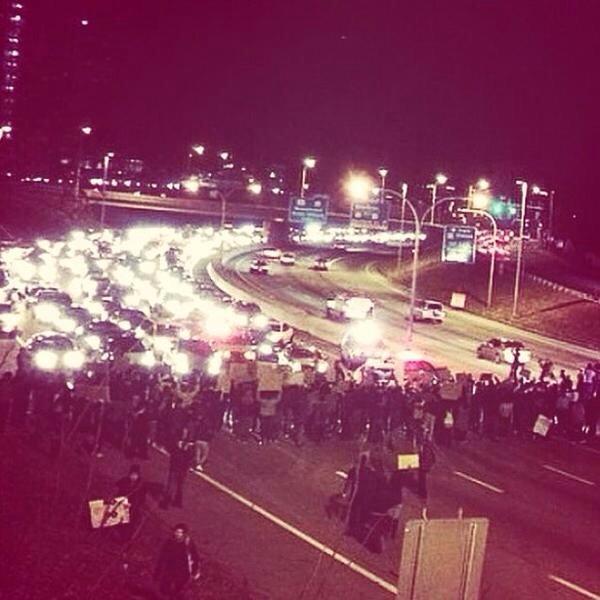 A bill being considered by the state Senate would make interfering with traffic on a street, sidewalk, or highway, a felony. A felony, we should remember, carries minimum prison sentences, and directly or indirectly disenfranchises people for life. The bill, introduced in the wake of the Black Lives Matter protests that swept the nation this winter, is sponsored by state Senators Lou Raptakis, Frank Lombardo, Frank Lombardi, Mike McCaffrey and Paul Jabour, who purport to want to protect public safety. There has been a great deal of outcry about the possibility of blocking ambulances during protests. This sort of objection and these sorts of laws, however, are manifestations of the systematic repressions that protests like Black Lives Matter seek to change.
For one, both the United States and Rhode Island prisons are full to overflowing (I know—I teach community college classes in the RI Adult Correctional Institution). As a nation, we also know that we have a problem with mass incarceration. In fact, it is one of the few bipartisan issues that currently has any traction. Filling more prison beds with nonviolent activists does not help.
Designating people felons disenfranchises them—in some ways formally and directly, and in other ways informally and indirectly. Convicted felons can vote in Rhode Island, but that is not the case everywhere, and there are almost universal employment and housing consequences for those with felony convictions. If every Rhode Islander who participated in blocking highways during the Black Lives Matter protests was convicted of felonies, a substantial portion of the activists in our state would not only be locked away for some time, but permanently relegated to second-class citizenship. To suggest that the bill has another purpose is to engage in delusion.
The threat of felony convictions would, of course, discourage activism, which is a grave mistake. Activists—indeed, civil disobedience—is responsible for some of the greatest social transformations in history, including the suffrage and civil rights movements, to name just two. Activism and civil disobedience have an important place in American democracy.
Third, ambulances are routinely deterred from highways for reasons unrelated to protest. Several months ago President Obama visited Providence, and the highway was shut for several miles during his stay, necessitating a full detour around the city for many of us to get home. There was no outcry about closing highways for such an occasion.
Fourth and finally, because of the bill's language and the great degree of police discretion it implies, the legislation could scoop up the homeless, further criminalizing poverty. The bill targets anyone that "stands, sits, kneels, or otherwise loiters on any federal or state highway" and that "could reasonably be construed as interfering with the lawful movement of traffic"—meaning, of course, that those who live on the streets would be prosecutable for simply being there.
The First Amendment protects our right to free speech. To turn over the decision of determining when a protest has become "interference" effectively passes off that right to free speech to the discretion of the officers patrolling the event. The bill is on the table in Rhode Island, but it has tremendous implications for freedom of speech elsewhere, and could powerfully affect the climate of activism in the entire country.
Senator Raptakis, for example, thinks that highway blockades are "not the best way to protest."
Hearing this, I am reminded of Dr. Martin Luther King Jr.'s famous remarks from the Birmingham Jail about the "moderate, who is more devoted to 'order' than to justice; who prefers a negative peace which is the absence of tension to a positive peace which is the presence of justice; who constantly says: 'I agree with you in the goal you seek, but I cannot agree with your methods of direct action'; who," King concludes, "paternalistically believes he can set the timetable for another man's freedom."
Let's let this bill die.
Highway protest bill represses free speech, discourages activism

,