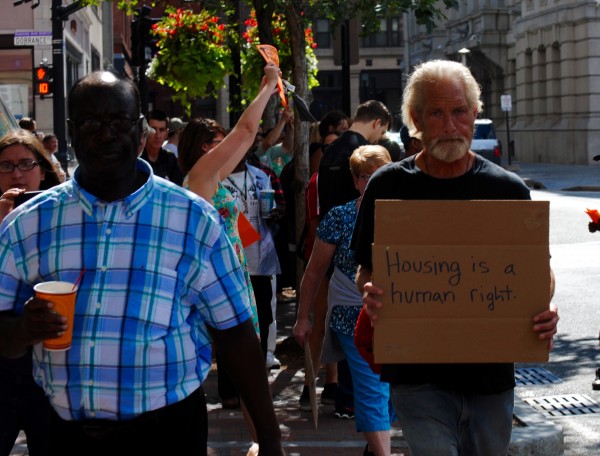 More than 50 homeless and community advocates protested and confronted the police on Thursday afternoon in front of CVS near Kennedy Plaza within sight of Providence City Hall. At least 14 police officers were on hand, though no arrests were made. The protesters carried signs demanding an end to "a noticeable increase of harassment of homeless folks around the city."
According to the Rhode Island Coalition for the Homeless (RICH), "On Thursday, August 13th, Shannah Kurland, a community lawyer and activist, was arrested in front of the CVS located at 70 Kennedy Plaza. Witnesses state that Kurland was simply standing on the sidewalk near the CVS and clearly not blocking the entrance."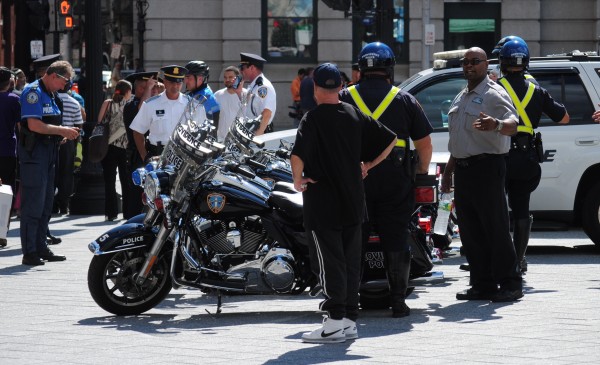 The police officers told Kurland that she was in violation of "failure to move," a non-existent offense with "no legal basis in city ordinance or state statute," that is often used to threaten and harass homeless people, according to RICH. When Kurland explained that there was no such law, she was arrested
Protesters carried signs and defiantly committed the same "crime" as Kurland, standing in front of CVS, and refusing to move. "Advocates contend that with increasing frequency, people experiencing homelessness are being subjected to judicial and extrajudicial arrest, harassment, and discrimination," said RICH in a press release, "Individuals who are homeless have been treated as criminals for engaging in activities necessary to survival, foremost among them resting and sleeping."
One sign simply read, "Legalize Sleep."
"We are sick of the harassment," exclaimed Barbara Kalil, Co-Director of the RI Homeless Advocacy Project (RIHAP). "People are being targeted simply because of their housing status. Not only is that unacceptable, it is illegal!"
Kalil lead a delegation into City Hall to present a letter to Mayor Jorge Elorza demanding a meeting to discuss the issues by September 4th and that the Providence Police be immediately instructed "to stop their practice of criminalizing homelessness and harassing homeless individuals" both downtown and in other city neighborhoods.
In addition, RICH and RIHAP demanded a "commitment on behalf of the city to provide resources for a permanent, accessible day center" and a "promise from the city to advocate for more permanent housing vouchers and identified units."
Earlier in the day, a homeless constituent encountered two police officers "who told him that they know about the rally this afternoon and there will be many police officers there ready to arrest anybody who obstructs the sidewalk," said Karen Jeffries of RICH in an email. According to the constituent, the police officers said, "We have Paddy wagons and many handcuffs ready to go."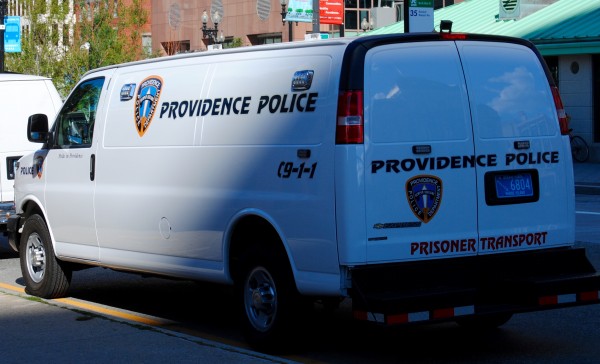 The police were in fact ready with plastic handcuffs hanging from their belts and two "paddy wagons" parked on the opposite side of Kennedy Plaza. During the protest the police made a large show of force that included at least one officer videotaping the crowd, for reasons that are unclear. The Providence Police are often videotaping crowds at such events, but do not seem to have any policies in place regarding the use of such video.
Shannah Kurland is the lawyer for Manny Pombo, a street musician suing the city of Providence for harassment, and John Prince, who was attacked by police in his own home for videotaping them from his yard. Kurland is also involved in her own lawsuit against the city of Providence for violating her free speech rights last year at a fundraiser in Roger Williams Park for then-Gubernatorial candidate, and now Governor, Gina Raimondo. Kurland is also legal counsel to five local Ferguson activists charged with trespassing for shutting down Interstate 95.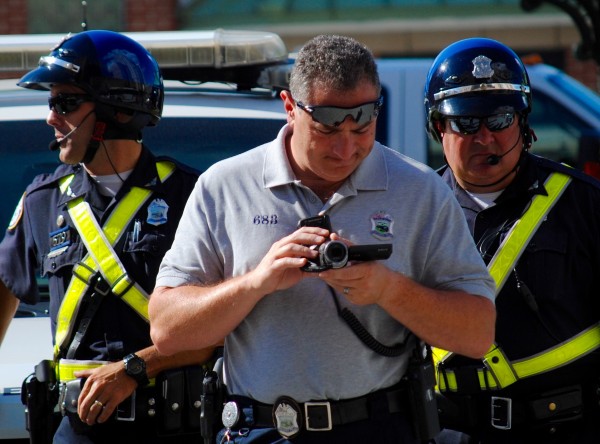 RICH drew attention to a report from the National Law Center on Homelessness and Poverty, which "details the ways in which criminalizing ordinances are damaging both to individuals experiencing homelessness and to the cities that enact them. It also found that, despite a lack of affordable housing and shelter space, cities across the country are essentially making it illegal to be homeless with laws that outlaw life-sustaining acts, such as eating and sleeping, in public spaces."
Key findings/conclusions from the report are:
-Homeless people are criminally punished for being in public even when they have no other alternatives;
-The criminalization of homelessness is increasing across the country;
-Criminalization laws violate the civil and human rights of homeless people;
-Criminalization laws are costly to taxpayers;
-Criminalization laws are ineffective;
-Criminalization laws should be replaced with constructive solutions to ending homelessness.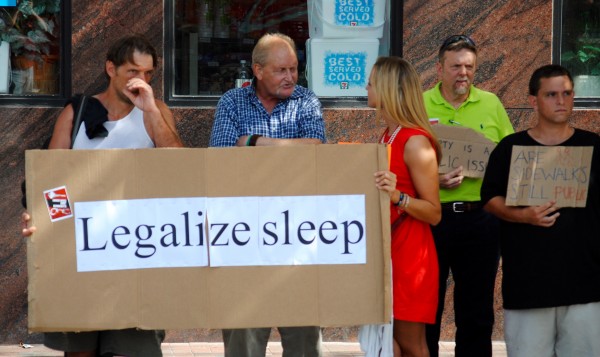 RI famously passed a "Homeless Bill of Rights" in 2012 with the intent of preventing, according to Sam Howard, in a piece written for RI Future at the time, "harassment or discrimination towards homeless people. This means kicking people off of park benches or out of libraries when they're not doing anything wrong. It means that when someone applies for a job, the fact that their mailing address is listed as a shelter can't be used as a reason to reject them. It means that a homeless person can't have their stuff seized or searched if they're not causing trouble. Basically, if the Governor signs this, it's now a little bit easier for the homeless to enjoy all the little niceties of public life."
The Homeless Bill of Rights set an important foundation for Opening Doors Rhode Island, the state's plan to end homelessness, which states as a core value that "there are no 'homeless people,' but rather people who have lost their homes who deserve to be treated with dignity and respect."
According to RICH, "Opening Doors Rhode Island outlines a plan that significantly transforms the provision of services to Rhode Islanders experiencing homelessness. Consistent with the new federal plan to end homelessness, the plan seeks to sharply decrease the numbers of people experiencing homelessness and the length of time people spend homeless."
"The path to ending homelessness starts with treating those experiencing homelessness with basic dignity and respect, plain and simple," added Kalil.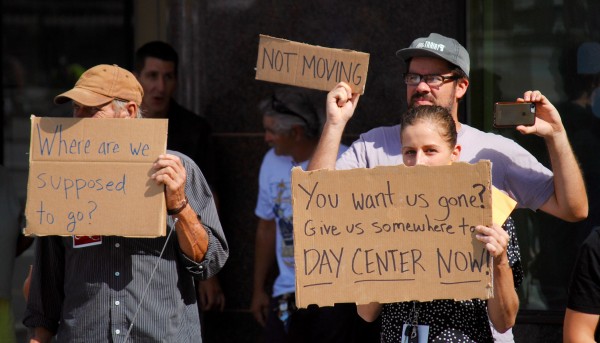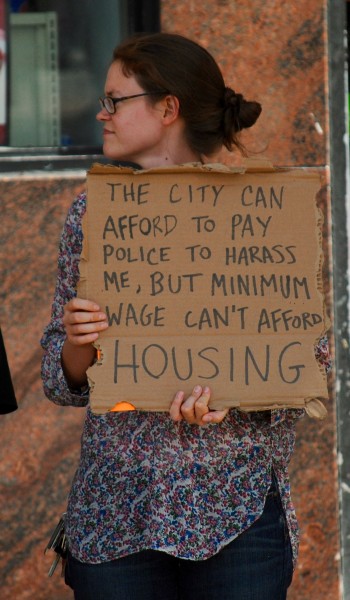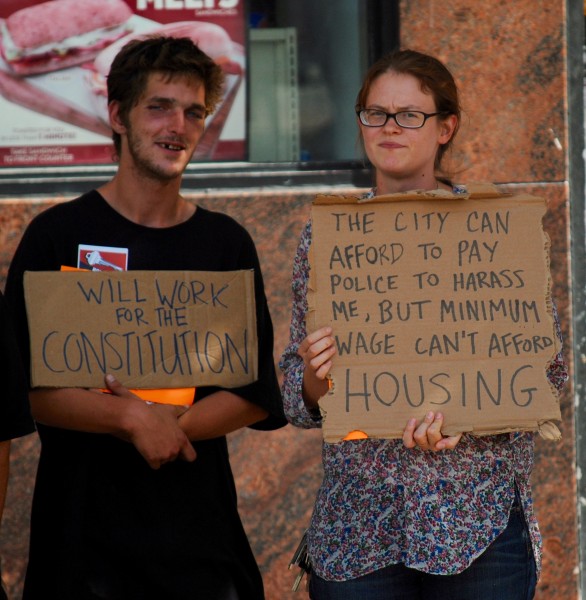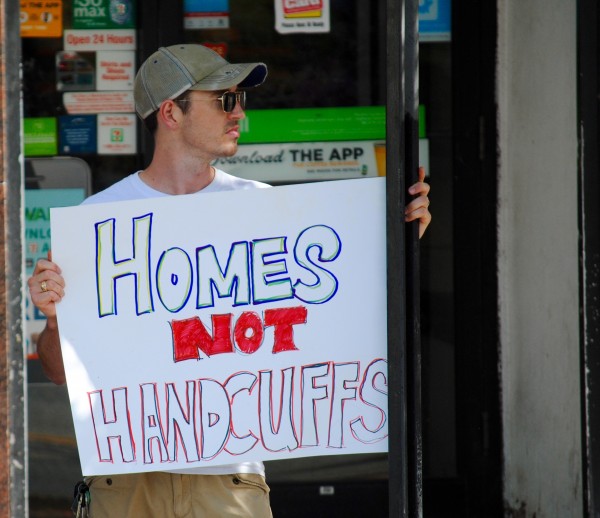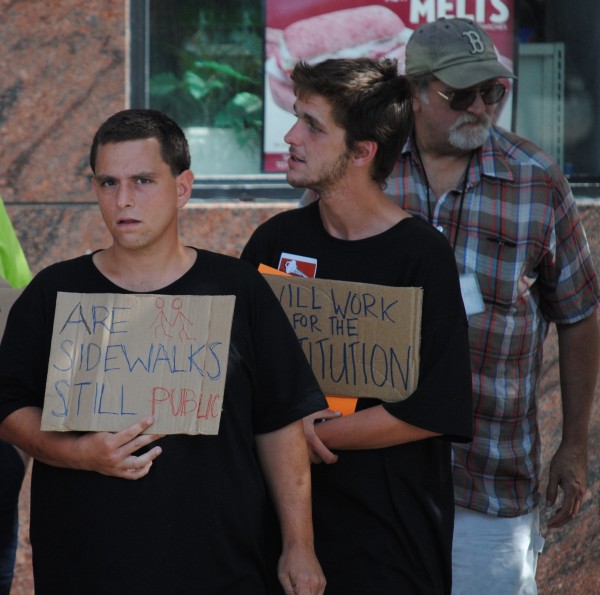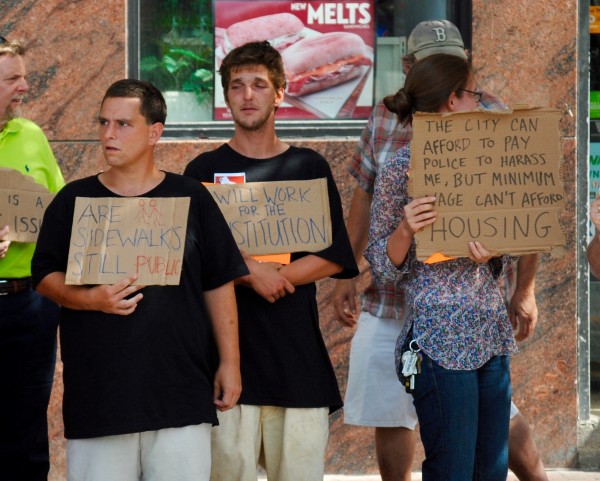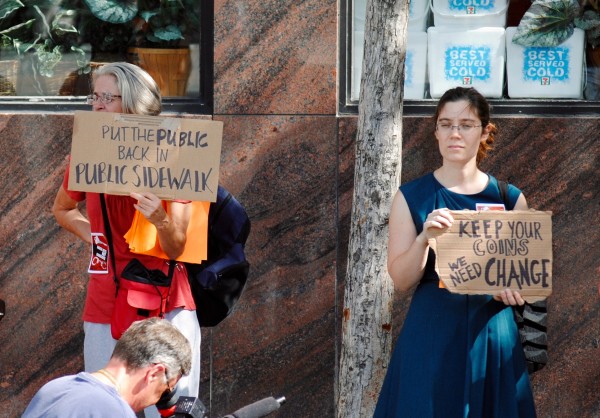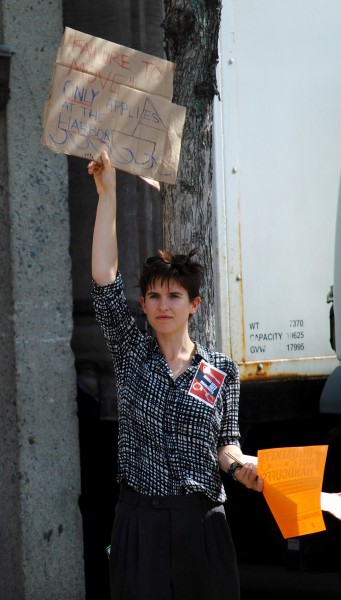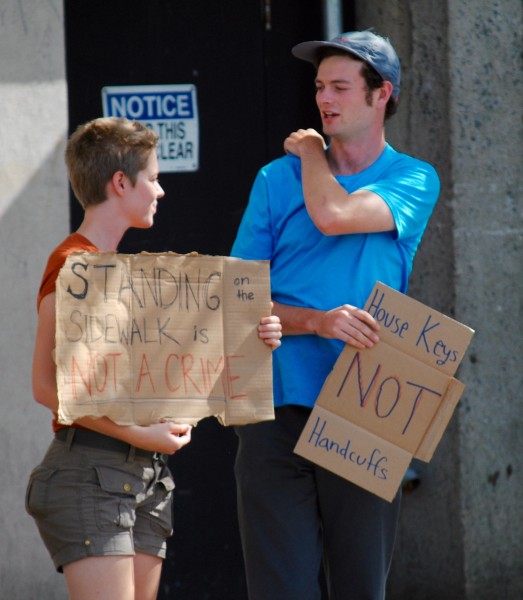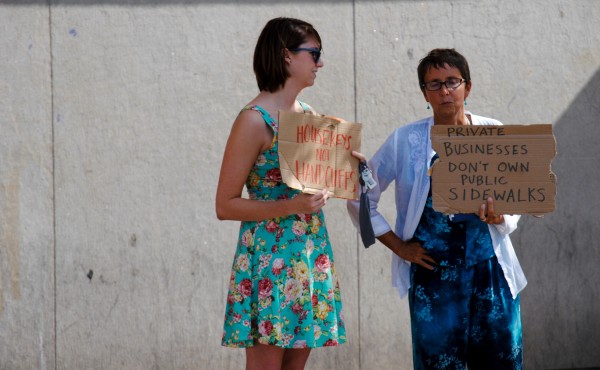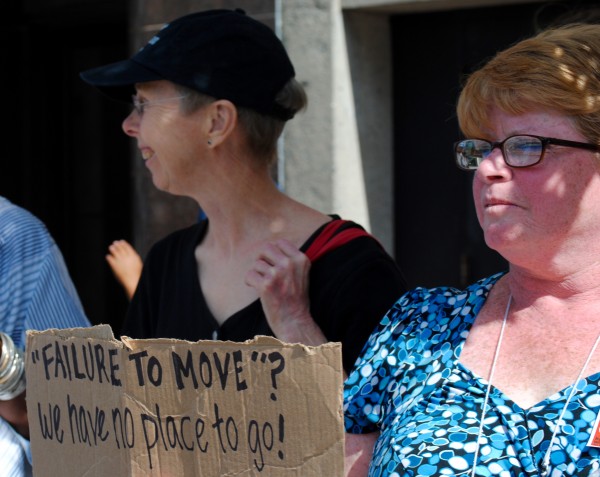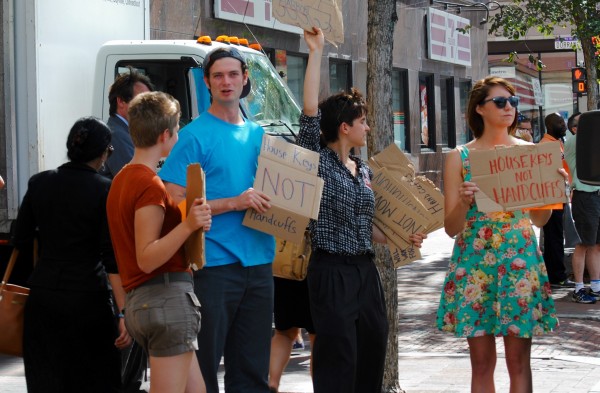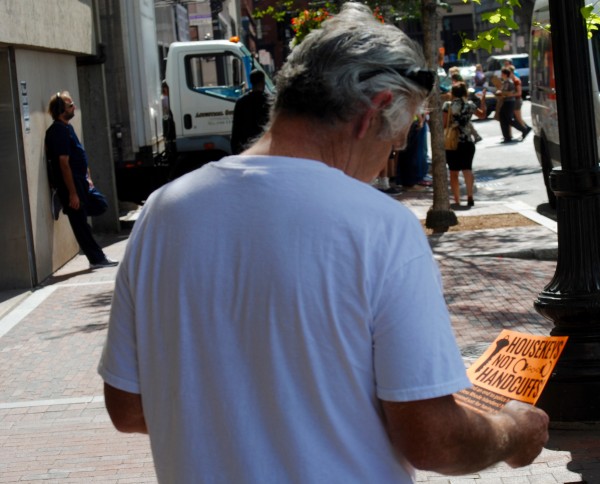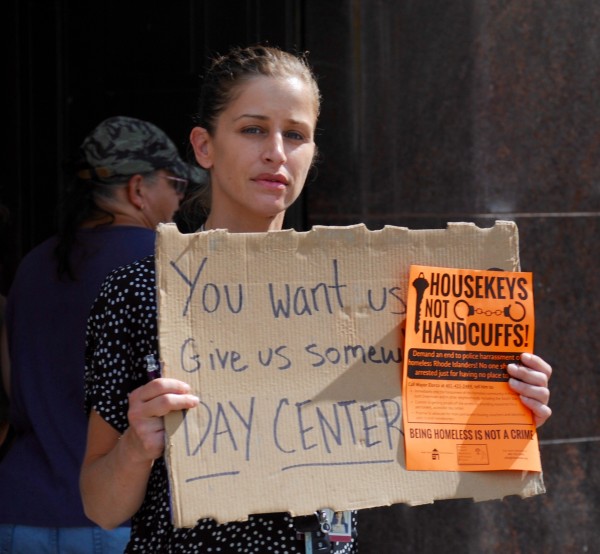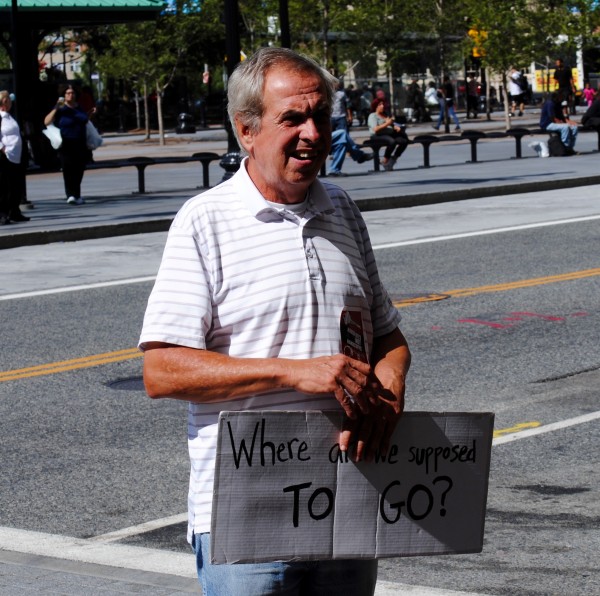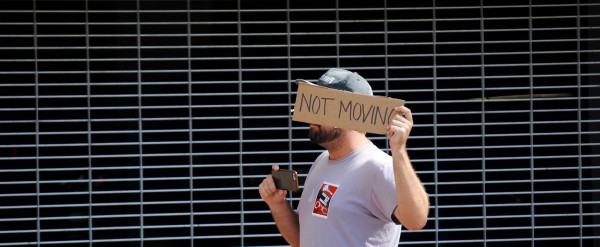 Homeless advocates confront PVD police over homeless harassment

,