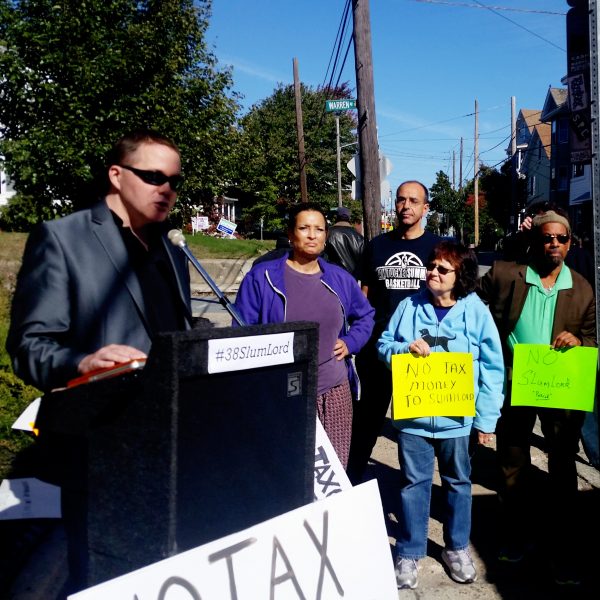 David Norton one of the leaders of the coalition that fought to keep the PawSox in Pawtucket and recently lost a Democratic primary election to unseat Pawtucket Representative David Coughlin, lead a protest outside Hope Artiste Village against Lance Robbins, controversial founder of Urban Smart Growth. As the ProJo reported, "Last month, the [R.I. Commerce Corporation] board authorized $3.6 million in Rebuild RI tax credits and $800,000 in sales-tax exemptions on construction material for developer Urban Smart Growth's $38.9-million residential project at 200 Esten Ave., Pawtucket, just south of Hope Artiste Village."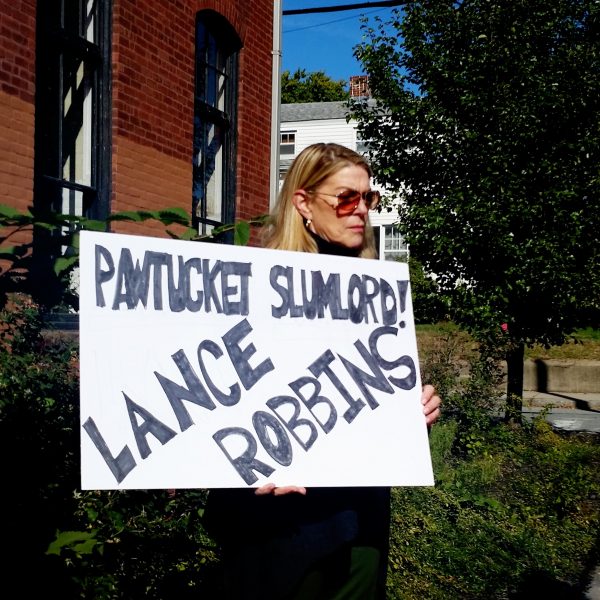 The downside, as reported extensively in GoLocal.com, is that Robbins has a reputation as "the worst slumlord in L.A. history, " and his local reputation, with some business owners, is no better. Three of those business owners, Rosinha Benros, Phyllis Arffa and John Arcaro, spoke at the protest, and their stories are troubling. Each claim that their businesses were destroyed by the actions of their landlord, Lance Robbins.
Also speaking at the protest were Independent candidate for Mayor of Pawtucket John Arcaro and Independent candidate for State Rep Lori Barden.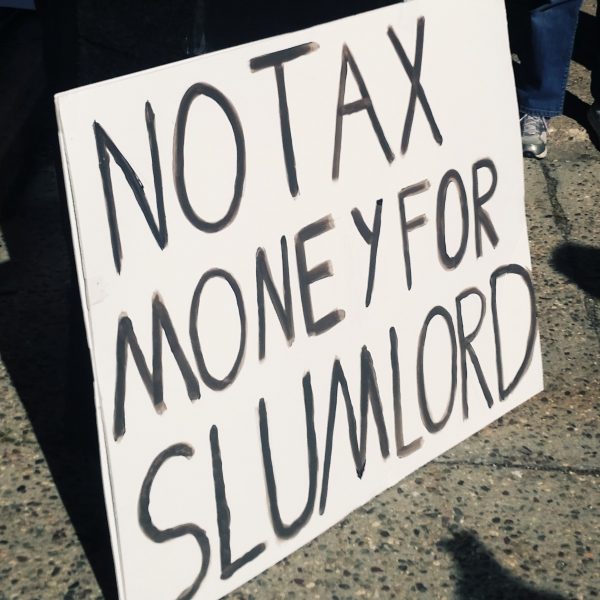 Millions in tax credits earn Pawtucket's Hope Artiste Village a protest

,