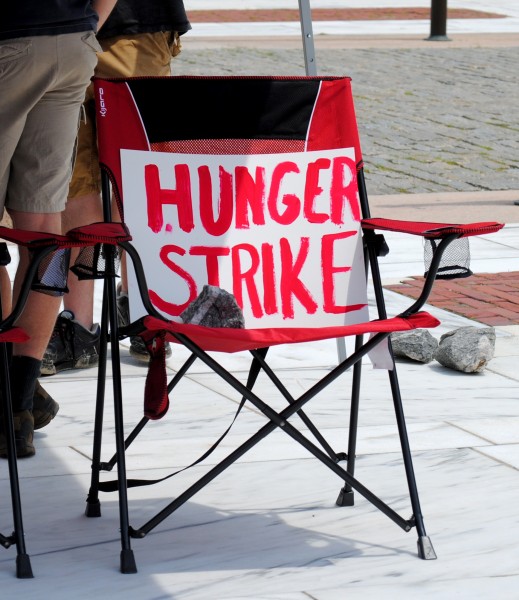 In response to the quick passage of the Mattiello budget by the Rhode Island Senate last night, the Providence hotel workers advocating for a $15 minimum wage had to quickly begin their hunger strike protest earlier today. The women participating in the hunger strike were interviewed by a doctor about their medical histories and given advice on how to best deal with the stresses a lack of food was going to inflict on their bodies.
Dr. Nick Tsiongas was not in any way advising that these women go on a hunger strike, but given that they were committed to this course of action, did offer some advice on how to do so in the safest possible way.
Shortly after Dr. Tsiongas talked to the women and to me on camera, word came down from the State House facilities department that the tents being used by the women to keep themselves out of the hot sun had to come down. Unbrellas and folding chairs would be allowed, but the tents, it was said, might cause damage to the marble on the Smith Street side of the State House.
I spoke briefly to hunger striker Mirjaam Parada, the woman who came up with the idea of the hunger strike. She got the idea from history, and the efforts of people in El Salvador to call attention to the terrible conditions there as the Reagan Administration funded the right wing Contra death squads in the 1980s. A raise in the minimum wage will not benefit Parada directly, she already makes more than $15 an hour as a cook. She is involved because she is committed to the idea of democracy and to the rights of workers.
The same is true of the other two women who could begin the hunger strike today. Shelby Maldonado is a Central Falls City Councillor and union organizer. Santa Brito was employed at an area hotel, but was fired shortly after the birth of her son, possibly because of her outspoken labor organizing activities. Neither will directly benefit from a wage in the minimum wage. Instead, they are committed to the right of all workers to a living wage and to the principles of democracy.
Our state legislators could learn a lot from these brave women, if they would only stop and listen.
You can listen to Dr. Nick Tsiongas' advice to the hunger strikers below.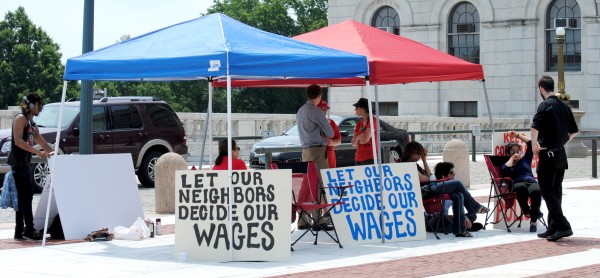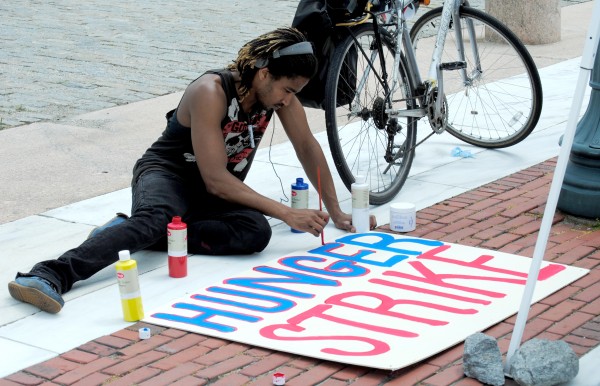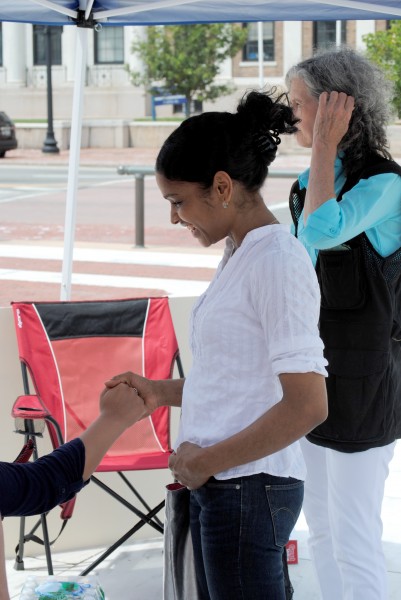 Hotel hunger strike begins as Senate quickly passes budget

,