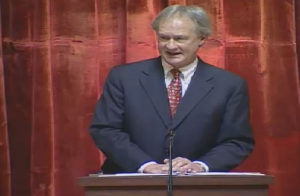 On Monday, Lincoln Chafee did something incredibly important for our state's economy.  Following Connecticut, New York, and Pennsylvania, he stopped severe cuts to the Supplemental Nutrition Assistance Program (SNAP), a program that provides food assistance to families at risk for hunger.  Passed in the most recent farm bill, these cuts were vigorously opposed by each member of our national delegation.
By increasing funding to the Low Income Heating Assistance Program (LIHEAP) by $1.4 million, Chafee has guaranteed the state an extra $69 million in SNAP funds.  According to the Department of Agriculture, the economic multiplier for SNAP is 1.79, so the $69 million will translate into a projected $124 million of GDP.  That would be a huge hit to the economy. Stopping it is very big news.
We face a hunger crisis in America.  Millions of families struggle to put food on the table.  Because of what Lincoln Chafee did, not only will our economy avoid a big hit, fewer Rhode Islanders will go to bed hungry.
How Chafee just saved our economy from a $124 million hit

,