Yesterday, March 12, 2014, the sponsors of Senate Bill 2690 held a hearing on their bill which has the following summary:
An Act Relating To Public Utilities And Carriers – The Distributed Generation Growth Program (would Create A Tariff-based Renewable Energy Distributed Generation Financing Program.)
The discussion left me in the state of bewilderment I anticipated. Self-congratulation and lots of words, but a near-total absence of substance.  Why this frustration, you might wonder. Let me explain.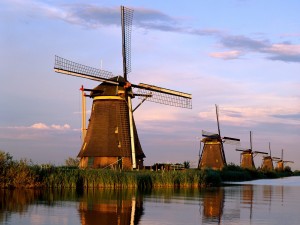 Here is a quote from the report of the hearing in the Providence Journal:
They [renewable energy developers and environmental advocates] said that proposed legislation to extend the life of what was originally created as a pilot program and increase its size would not only boost the state's economy by creating clean energy jobs but would also help the environment by reducing the carbon emissions that contribute to climate change.
"Reducing the carbon emissions!"  That should be good news for me and my friends of Fossil Free RI, who were well represented among the those who testified. Good news? Well, maybe. Let me mention that my testimony was in line with the views of  AFSC-SENE.  Of course, I am really shocked, shocked, shocked that none of my profound thoughts made into the ProJo report.  Here is the testimony I submitted for the record:
The DG bill is for a program to provide 160MW nameplate capacity over five years. What does this mean?

Power consumption per capita in the US is 1.5kW.  That is 1.5 GW for RI.

This five-year program will replace nominally 10% of RI Electric electric power: 2% per year.

The actual power is about 20% of nameplate power. That gets us to 0.4% per year.

Take into account that RI per capita power use is 60% of the national average and that electric power makes up for about 40% of our energy consumption.

Conclusion: the DG program will make a yearly change of 0.3% in our power consumption.

To prevent catastrophic climate change, we have to cut our carbon dioxide emissions by about 10% per year. In other words, to do what needs to be done, this program should be expanded by a factor of roughly 30; that might be "only" 20, if the "20% of nameplate power" is too conservative.

If the fossil fuel industry were to put in place a decoy program to guarantee their continued business as usual, it might look like this program.

This bill needs the following amendments:

A provision that power generation as a public utility be publicly owned and cooperatively operated. 

The People of Rhode Island are fed up depending for power on National Grid, a corporation headquartered in the United Kingdom.

There will have to be:

occupational safety protections for the workers doing e.g. roof top installation and maintenance and
occupational injury benefits and retirement programs

By all means, please amend and adopt this bill, as long as you realize that it dramatically fails to accomplish what the physics of climate change demands.
This bill was probably formulated by people who may know exactly what they are doing. Whether that is good or bad remains to be seen, but the decisions are made by people who seem totally oblivious how many injuries and fatalities their plans may make and what   to do about these consequences. Nor did they seem to know whether they are talking about a 0.1% 1%, or 10% fractional solution of our share of the climate change problem.
Can anyone expect this process to produce rational decisions?  Of course not, all we'll get is just more bloody capitalism!  Is it a surprise that the People have no confidence in their representatives and increasingly tune out of the fact-free reporting perpetrated by the corporate media complex?
If self-congratulation could save the Earth

,