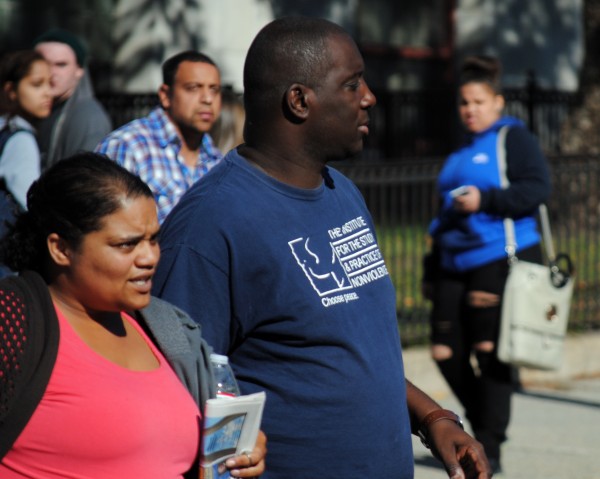 Since the incident yesterday at Tolman High School in Pawtucket, in which a resource officer aggressively arrested a student by grabbing him from behind and slamming him to the ground, the situation has been escalating. The incident was caught on video and has gone viral. This morning a student protest against police brutality spiraled out of control after a car window was broken. Once again the police reacted aggressively, arresting eight students and two adults. Then a police officer pepper sprayed the crowd to disperse them.
I talked to both students and a reporter who were caught in the pepper spray.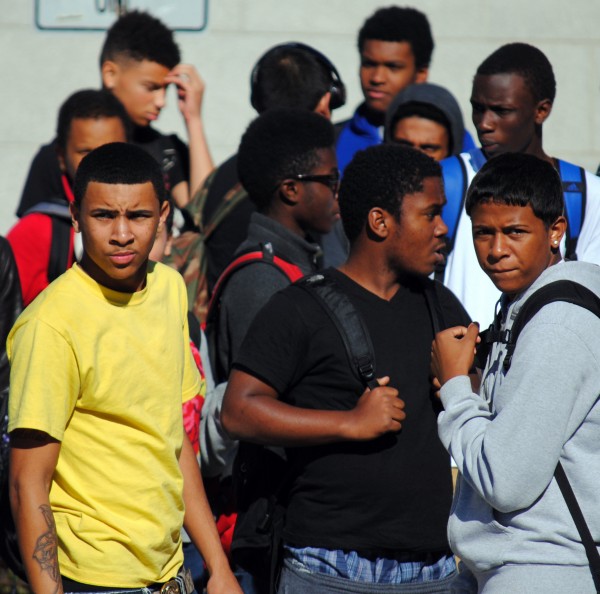 This afternoon the media was out in force outside Tolman, as were the police. Up the street could be seen the major crimes unit in their signature windbreakers. A paddy wagon was parked near the Gamm Theater. There was even a forensic crime van parked nearby, as well as over a dozen uniformed officers.
But when school got out at 2:30, there were no incidents of violence.
Instead, there was the calming presence of street workers from the Institute for the Study and Practice of Non-Violence. I watched as they reached out to students and listened to their concerns.
Make no mistake: many students at Tolman are justifiably angry and confused. The video is seen by many as confirmation that the police see students of color as nothing more than criminals to be controlled.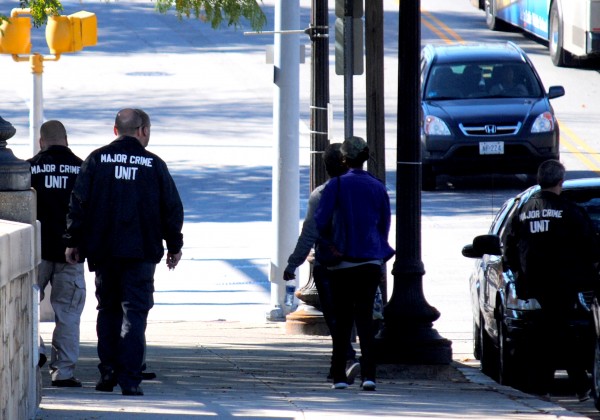 But I watched as Melissa DaRosa, an Institute street worker and others not only calm student's concerns but also assured them that their voice would be heard at meetings with school officials, Mayor Don Grebien and the Pawtucket police. The Institute streetworkers were there to guide the students and help channel the anger into constructive organizing and community power.
I watched as the confident members of this wonderful organization spread peace instead of violence.
I wonder what Rhode Island would be like if the Institute for the Study and Practice of Nonviolence were adequately funded? How much is it worth to prevent violence and arrests before they happen? How much is it worth to actualize and empower future citizens of our state, rather than to criminalize and brutalize them?
My answer is not only would such outcomes be worth nearly any amount of money, but street workers and intervention are far cheaper than police officers and incarceration.
#choosepeace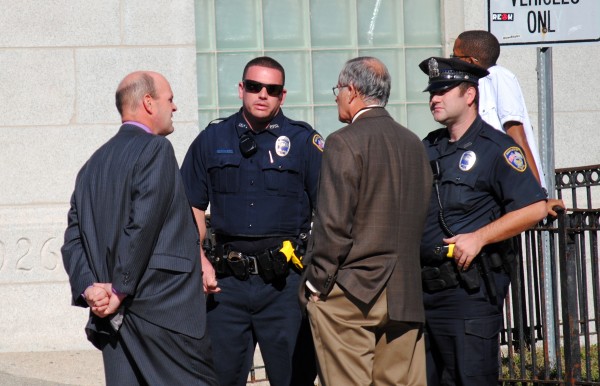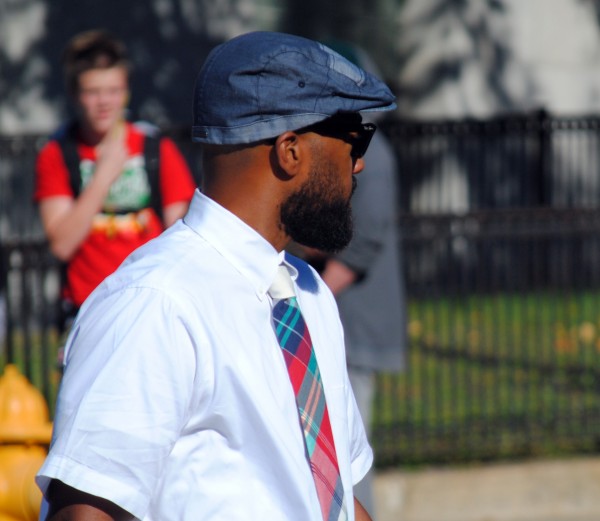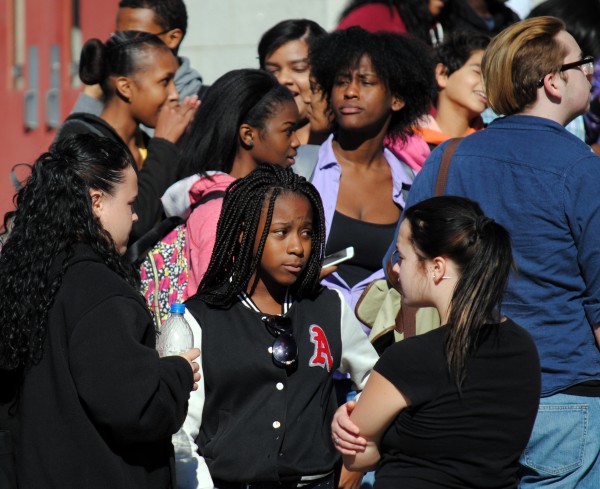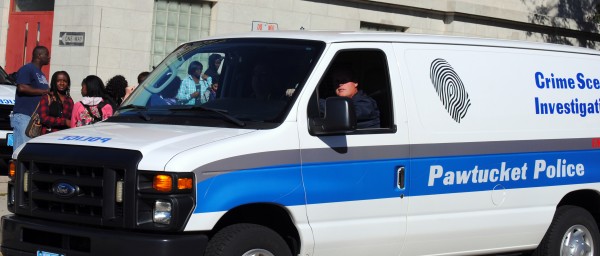 How nonviolence street workers kept the peace in Pawtucket

,