Legislative leaders Gordon Fox and Teresa Paiva Weed will be attending a screening of "Inequality for All" at the State House this afternoon, according to spokesman Larry Berman. But whether or not the Robert Reich film's thesis – that the historically high gap between the haves and the have-nots is tearing apart America's economy and social fabric – will make their way from the screen to the General Assembly's agenda is a question only the future knows.
But at least we know they will be listening!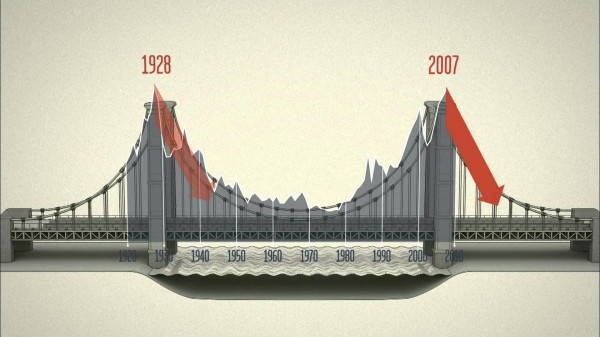 The op/ed documentary is being screened at Statehouses across the country to commemorate the 50th anniversary of Lyndon Johnson announcing the war against poverty (which many say America lost but others say has been a "mixed bag"). Here in Rhode Island, it's being sponsored by the Economic Progress Institute and General Assembly leadership. It will be shown in the House lounge (popcorn permitted) after the session commences for the day (approximately 4:30 or 5)
Before the session there will be an "Interfaith Vigil" to call attention to the plight of the homeless in America – talk about income inequality – some people slept outside last night in Rhode Island! (please think about that for at least one minute today) The vigil begins at the Gloria Dei Lutheran Church, located at 15 Hayes Street (across from the Providence Place Mall) at 2:30 and participants will make their way to the State House by 3pm, where they will be joined by Fox, Paiva Weed and Governor Chafee.
'Inequality For All' at State House today, Fox and Paiva Weed to attend

,