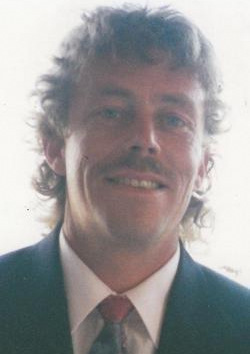 Joseph Graham was 52-years-young when he was found dead on the side of the road in Warwick last month.
"A walker spotted Graham's body down an embankment at 915 Toll Gate Road, near the intersection with Route 2," according to the Providence Journal. "Investigators do not know what caused Graham's death, but there were no signs of trauma to his body, and they do not believe he was the victim of a homicide…"
He was homeless when he died.
Graham was from West Warwick, according to his obituary. "Joe was a self-employed arborist and the owner of J.T. Graham Tree Service for many years," it says. "He enjoyed hunting and fishing, and was a kind and gentle man who always treated people fairly. He touched the lives of all who knew and loved him, and will be sadly missed."
Mike Carley, a West Warwick lawyer who has known Graham since childhood said, "Joseph was a good man, a spiritual man who had great compassion for people and animals."
The Rhode Island Coalition for the Homeless is hosting a vigil for Graham tonight at 7:30 at the Arctic Gazebo in downtown West Warwick. It's the second such vigil in a month for the homeless advocacy group.
"The deaths of Michael Bourque in Newport in March, and now Joseph Graham, are a stark reminder of the year round danger of being homeless," said a press release.
"This could be your friend, your neighbor, someone who's work on your car, the girl at the Dunkin Donuts drive thru," said Sherri Ferretti, coordinator of the Advocacy for the Homeless Kent County, in the release. "That is the face of a homeless person. Think of the person living down your street for a number of years and you don't see them around any longer. The only thing that remains is the orange sticker on the front door indicating no longer livable and it's in foreclosure. We all are the face of a homeless person."
The vigil will feature a song by Newport police officer Jimmy Winters, a long-time advocate for the homelessness. He founded of the Housing Hotline, a non-profit organization that helps people with any kind of housing issue or homelessness.
"Homelessness is a 12 month a year crisis," exclaimed Barbara Kalil, Co-Director of the Rhode Island Homeless Advocacy Project (RIHAP) and a member of the Statewide Outreach Committee. "People can still die on the streets in warm weather just like in the cold winter months. The good news is we can avoid these tragedies – there is a solution, it is called affordable housing."