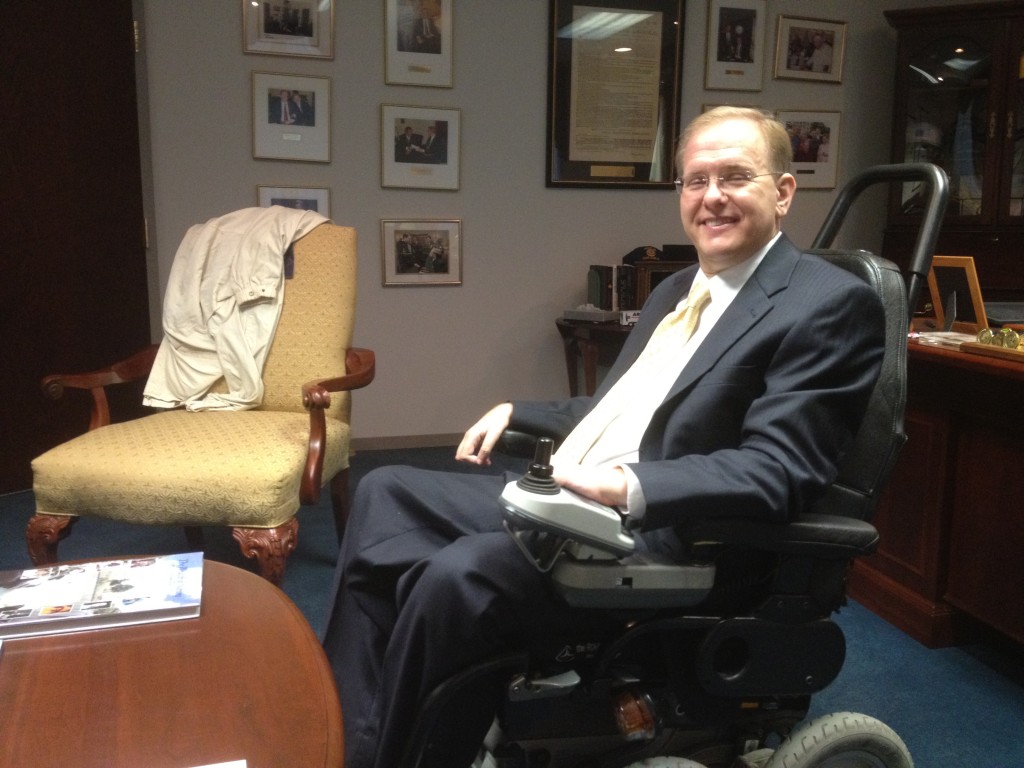 Congressman Jim Langevin defended his support of a GOP-backed bill that would add more layers of bureaucracy to the process of accepting Syrian and Iraqi refugees.
"After reading the bill, I was convinced that it does not stop the process, it really doesn't shut the program down, nor does it significantly slow it," Langevin told RI Future in an interview, which you can listen to in its entirety below. "It added modest layer of new security in terms of the vetting process but nothing that would shut down or significantly slow the vetting process, and that's ultimately why I supported it."
He said it wasn't difficult to vote against President Obama, who strongly urged Democrats not to support the Republican-backed bill. "All of my decisions are based on the merits. They don't belong to a particular party or special interest."
Langevin, who told me he didn't see State Sen. Elaine Morgan's comments about Islam and Muslim refugees, said he thinks the United States should accept more Syrian refugees than the 10,000 Obama has called for – and that he thinks the government should add resources to ensure the refugee process moves quicker.
"I strongly support additional resources that will expedite the process," he said. "The best thing we can do to make sure we're not slowing the process down is put more resources into vetting so we can speed it up."
When asked how he thinks Rhode Islanders feel about the issue, he said, "I've heard from people on both sides of this issue."
You can listen to our full 20 minute conversation on his vote in particular and the Syrian refugee crisis in general here:
Langevin defends voting with GOP on Syrian refugee bill

,