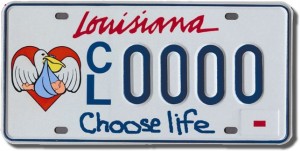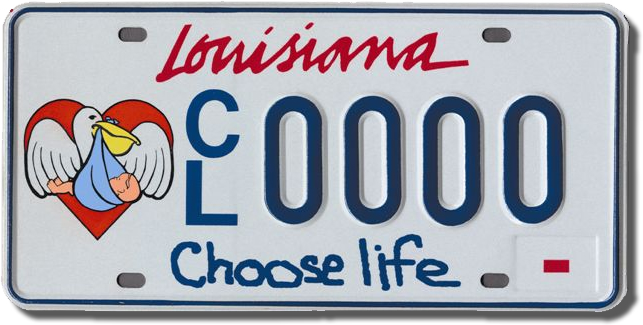 The state General Assembly is moving so quickly to pass the litany of legislation held until the final hours of the session that the House of Representatives accidentally passed the wrong bill last night.
"…an hour or so after the committee approved the bill, members were quietly summoned by text message back to the hearing room for an unannounced meeting, where they were told they had inadvertently voted on the wrong version," reported the Providence Journal last night at about 9 p.m. "Copies of the reworked bill are not yet publicly available, but the lead sponsor, Rep. Arthur Corvese, D-North Providence, said it steers the money to "CareNet-RI" in Providence, instead of the Knights of Columbus. The vote this time: 6 to 4."
This alone is reason enough for Governor Lincoln Chafee to veto a bill that would divert public money for license plates to an anti-abortion, faith-based organization. (In fact, this alone is reason enough for a full-scale reform of the legislative budget process!)
But there are many other reasons that Rhode Island shouldn't begin politicizing license plates.
"Essentially, the state has now partnered with a church to further a purely religious enterprise," writes Steve Ahlquist, who first reported on this bill in early May. "This is a clear violation of the First Amendment, a violation of church/state separation, and an insult to anyone in Rhode island, on either side of the abortion issue, who might be actually concerned with women's health and family planning options."
Last night, in a must-read report on the Senate and House vote, he wrote: "at the point the state starts funding 'non-government funded' crisis pregnancy centers they cease to be 'non-government funded.'"
These are just some of the reasons that supporters of the new license plates are wrong to say they are "no different" than sports or nature license plates, as did Warwick Republican Joe Trillo.
Here's a passage from the online ProJo post that pretty well illustrates another reason why it should be vetoed: the bills supporters don't seem to have a contextual understanding of the issue:
During the earlier House Finance Committee debate, Rep. Patricia Morgan, R-West Warwick, said, "We have plenty of special license plates out there. We allow a lot of groups to have them so they can advocate causes they believe in.This is a good cause for people to advocate for."

Asked if she was aware of any other plates that advance social or religious issues, she said: "I honestly don't know."
Republicans and conservative Democrats are essentially arguing that these anti-abortion vanity license plates aren't expressly unconstitutional, and they may well be right. But there are all sorts of policy implications – in addition to not being a violation of the Bill of rights –  that should be vetted before the state starts turning license plates into a taxpayer subsidized political bumper sticker.
Let's debate anti-abortion vanity plates next session

,