One time RI Future contributor Lisa Petrie was arrested at the State House this evening by State Police for failing to leave the State Room after protesters demanded an audience with Governor Gina Raimondo over the proposed Invenergy oil and fracked gas burning power plant proposed for Burrillville. Petrie is a member of Fossil Free RI and a long time environmental activist here in the state.
[Update courtesy of FANG (Fighting Against Natural Gas): Lisa, resident of Richmond, RI, was charged with willful trespassing and has a court date set for May 6th.]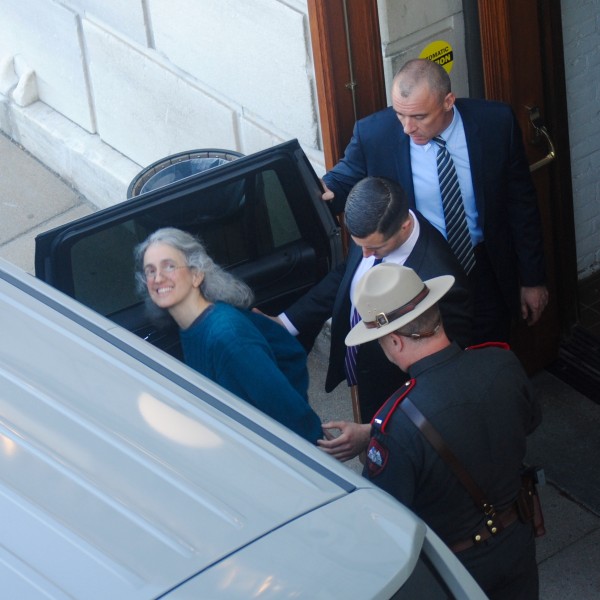 When State Police told the protesters to leave the State Room at 4:30pm, Petrie refused, and stayed alone in the room. Every one else, including the press, was instructed to leave the building. At about 7pm Petrie seems to have been arrested and taken out the side door of the State House. It is not known if she had any interactions with the Governor while she was alone inside the building.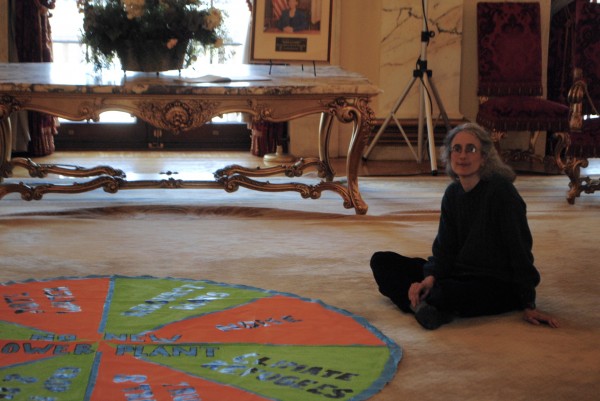 Seconds after placing Petrie in the rear of the vehicle, an officer placed the circular "NO NEW POWER PLANT" banner in the car with her.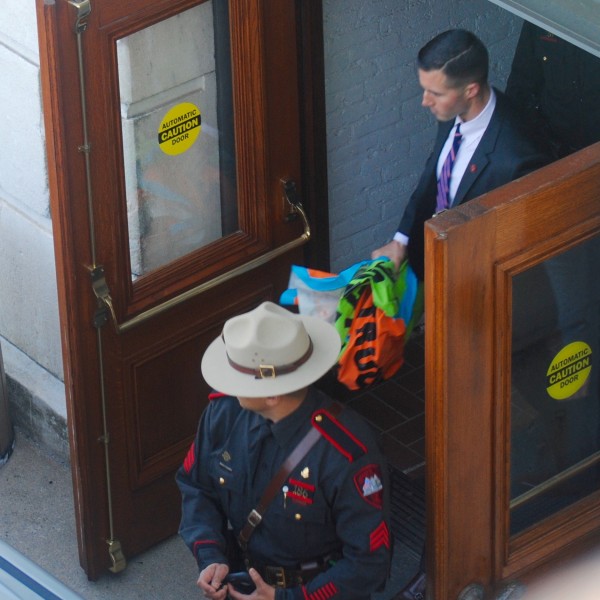 Lisa Petrie arrested at State House protesting power plant

,