My favorite summer hobby is growing vegetables. This year I combined my concern over the climate catastrophe with this hobby to create something special, a carbon farming patch of land that is actively fighting global warming.
Carbon farming is a set of planting and seeding strategies that does a series of impressive things.
First, it regenerates soil that would otherwise be lost to erosion or degradation. Second, it sequesters greenhouse gases like carbon in the ground, which both reduces the warming while also fertilizing plants in a way that does not use the nasty chemicals created by Monsanto and other big agriculture industrial players.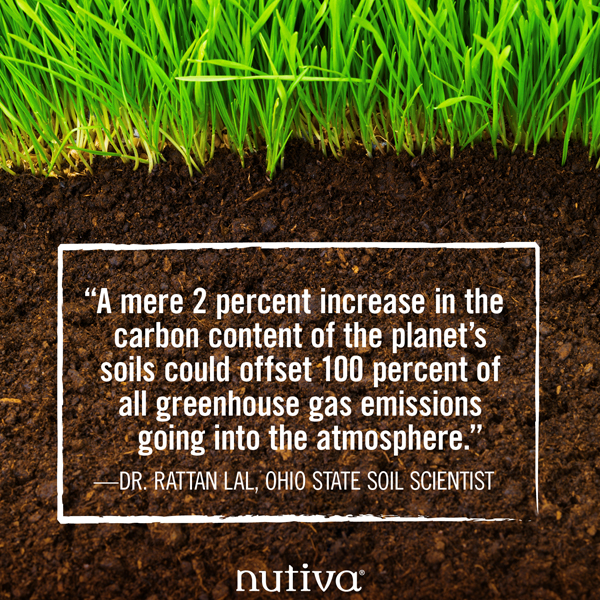 Currently, we have to remove 200-250 billion tons of carbon from the air to stop climate change. The soil under all our feet has the capacity to absorb 320 billion tons of carbon.
How do you do this?
This year, I chopped up an extra-large plot to plant my crops in. First, I planted the usual array of peppers, tomatoes, zucchinis, butter crunch lettuce, broccoli, cauliflower, and even a watermelon.
Next, I went down to Allen's Seed in Exeter and bought several pounds of regular clover seed. After the vegetables were in the ground, I spread the clover seed on top of the open dirt using a fertilizer push cart. After a week of regular watering, the clover began to sprout and fill all those patches that were brown in with a vibrant green. Here's what it looks like now.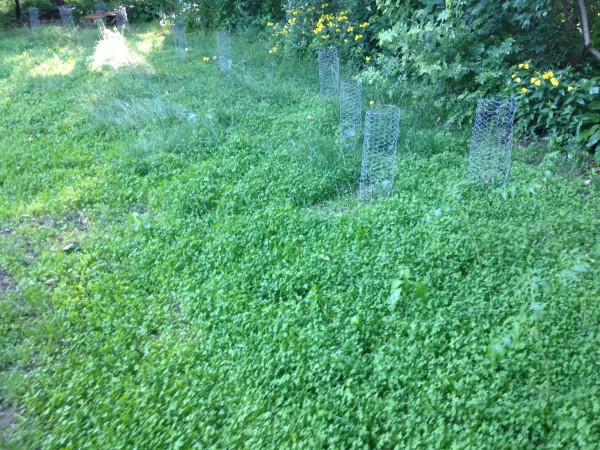 Of course the obvious question must be "isn't that going to choke out all the vegetable roots?"
Not at all!
Clover is an amazing little plant. Its roots are extremely shallow, meaning they stop about at the point in the soil where my vegetables start. And clover also absorbs nitrogen and carbon and deposits it into the soil. This in practice means it is putting all these materials directly on top of the roots of my vegetables, making it a self-fertilizing garden! What's more, the level of clover coverage is so thick that it retains water within the soil so that, once you have grown it to a certain height, we are talking about watering on a weekly rather than daily basis!
So it you have both raised bed or traditional ground top plots this summer, seriously think about giving this a try. Climate change is going to impact us all and it is hard to stop that. But it is million of little things, like my tiny clover plants, that can and will make a difference.
Here's a video from a conference at Tufts University featuring Ethan Roland that explains the potential this presents for large-scale organic farmers if they like to give it a try.