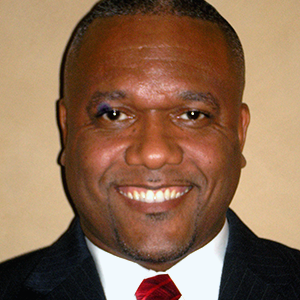 "Leadership percolates from the bottom up," states Marcus Mitchell. That is precisely why he is running a write-in candidacy for Providence City Council in Ward 3, because so many people have asked him to run. His opponent, Kevin Jackson, has been in office for almost 20 years. Ward 3 encompasses the Mt. Hope, Summit, and Hope Street neighborhoods, beginning at Onley Street, running north to Pawtucket, and from Elmgrove Avenue to I-95.
Both men describe themselves as liberal, and both have a history of community service. There is no question that Kevin Jackson has worked to better his Ward. The upgraded Billy Taylor Park, on Camp St., is the most obvious testament to that. Marcus Mitchell led the formation of the Providence Community Libraries, which successfully prevented the closure of nine public libraries throughout Providence. He currently sits on the board for the Hope High School Dollars for Scholars foundation, which was named Scholarship America's national new affiliate of the year.
Despite these similarities, there are also stark differences. The most obvious, and probably the most divisive, is Jackson's post as campaign co-chair for Buddy Cianci. Mitchell, by contrast, does not want to go back to the old way of doing things. This says a lot about each man's vision for the residents of Providence.
Currently, Providence residents pay high property and car taxes, yet our streets are a disaster, public services are diminished, our public schools are struggling for financial assistance, and economic development is seemingly at a stand still.
This election stands a chance to change this. The primary election in September proved that Rhode Island is ready to move forward; political newcomers upset the endorsed candidates in several races. Running a write-in campaign is no easy task, but Mitchell is familiar with grassroots organizing, and has made a name for himself in his work with local organizations.
Jackson describes himself as a liberal progressive Democrat. Mitchell prefers to let his record speak for him. He has worked with some of the most conservative politicians in this country to give voice and funding to underserved communities, his background is in economic development, and he has won awards for community service and dedication to civil rights. Mitchell says that he works to "get the job done with whatever resources are available." I, for one, am ready to see Providence "get the job done", and hope you will join me in writing in Marcus Mitchell for Ward 3 City Council on Tuesday.