By Bob Plain on February 27, 2018
Sam Bell is running for state Senate. The occasional RI Future contributor (and supporter) filed papers to run for the seat currently held by Sen Paul Jabour. The Providence Journal reports there could be a three-way Democratic primary for the seat. "We need to take on the fight to resist the Trump agenda right here […]
Posted in Featured, Providence, State House | Tagged pvd, Sam Bell, senate, State House | Leave a response
By Bob Plain on February 20, 2017
Javier Montanez, the principal of Leviton Dual Language School in Providence, interrupts a second grade class with a message in English. He then walks down the hall and delivers a similar message to a fifth grade class in Spanish. Both classrooms know what Montanez said because this is how education is delivered at Leviton – […]
Posted in Education, Featured, Providence | Tagged dual language, Education, Homelessness, Javier Montanez, Leviton Dual Language School, Providence, providence public schools, pvd | 2 Responses
By Bob Plain on February 1, 2017
In stark contrast to President Donald Trump's "American carnage" inauguration speech, Mayor Jorge Elorza painted a picture of a thriving Providence on the rise in the annual State of the City speech Wednesday night. Citing stronger finances, far fewer potholes, a more citizen-friendly City Hall and a better functioning city government, he indicated the city […]
Posted in Featured, Providence | Tagged elorza, Providence, pvd, State of the City | Leave a response
By Bob Plain on September 19, 2016
The Community Safety Act, a citizen-proposed ordinance that would address racial profiling and other abuses of power by police, was heard by the Ordinance Committee of the Providence City Council last week. While only six members of the council attended – Council President Luis Aponte, Kevin Jackson, Michael Correia, Sam Zurier, Mary Kay Harris and […]
Posted in Civil Rights, Featured, Providence, Race & Racism | Tagged Community Safety Act, CSA, East Providence City Council, Providence, pvd | 2 Responses
By Bob Plain on July 7, 2016
Providence police are reviewing a video that shows an officer punching a woman in the face several times and dragging her down a flight of stairs by either her hair or the nape of her neck. The incident was first reported by NBC10. "We are reviewing it," said Providence Police Commissioner Steven Pare. Police believe the […]
Posted in Criminal Justice | Tagged police violence, Providence, Providence Police, pvd, steve pare, use of force | 3 Responses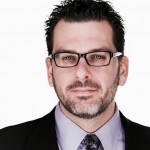 By Bob Plain on June 28, 2016
Democrat Michael Gazdacko is challenging Rep. Anastasia Williams in a primary for the right to represent the District 9 House seat at the State House.
Posted in Elections, Featured, State House | Tagged Anastasia Williams, pvd, Rhode Island State House | 1 Response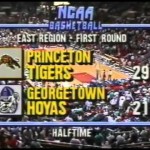 By Chip Young on March 15, 2016
This isn't the first time the NCAA tournament and St. Patrick's Day came crashing together in Providence, Rhode Island. The last time was 1989, and it turned out to be the show of all shows.
Posted in Featured, Providence, Sports | Tagged march madness, Providence, pvd | Leave a response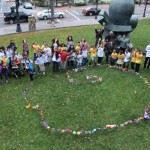 By Rebecca Volynsky on November 9, 2015
On Friday, November 6th, students from Providence CityArts for Youth visited the Rhode Island School of Design "beach" on Benefit Street where they installed a paper Rose Garden created by CityArts youth and RISD students. This installation was a tribute to Rosanne Somerson's inauguration, and a collaboration between RISD's Teaching + Learning Program and CityArts. […]
Posted in Featured, Providence | Tagged pvd, RISD | Leave a response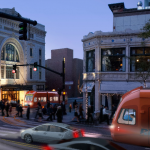 By Barry Schiller on May 1, 2015
A streetcar, or a "trolley" running on tracks in the street, might be in the works for Providence. Last year the city received a $13 million "TIGER" grant from the US DOT for preliminary work on a streetcar line. It was recently reported that the city was indeed seeking proposals for its planning and engineering. […]
Posted in Featured, Transportation | Tagged Public Transportation, pvd, RIPTA, streetcar, Transportation | 13 Responses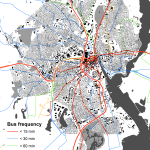 By Alex Krogh Grabbe Ellis on January 13, 2015
I like RIPTA. Transit agencies struggle to provide direly needed transportation access to thousands of people, and they don't get to take a day off if they're not feeling up to it. I've seen some RIPTA staff in action, and they impress me. I'm also pumped about the redesigned Kennedy Plaza; for all the flak […]
Posted in Featured, Providence, Rhode Island, Transportation | Tagged bus, Providence, pvd, RI, RIPTA, technology, transit | 8 Responses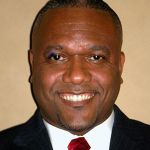 By Jim Almo on November 3, 2014
"Leadership percolates from the bottom up," states Marcus Mitchell. That is precisely why he is running a write-in candidacy for Providence City Council in Ward 3, because so many people have asked him to run. His opponent, Kevin Jackson, has been in office for almost 20 years. Ward 3 encompasses the Mt. Hope, Summit, and […]
Posted in Featured | Tagged campaign 2014, election, Kevin Jackson, Marcus Mitchell, Providence, pvd, ward 3 | 1 Response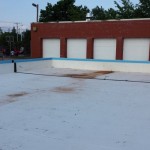 By Bob Plain on September 23, 2013
Summer may be gone but the controversy over closing the Davey Lopes pool in Providence seems poised to follow Mayor Angel Taveras into campaign season. Supporters of the south side public pool that was shuttered this summer will be protesting a $500 a plate fundraiser for the potential gubernatorial candidate tonight. "Lets see if we […]
Posted in Providence | Tagged davey lopes pool, pvd | Leave a response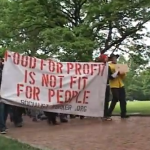 By Bob Plain on May 28, 2013
Millions of people this Memorial Day weekend enjoyed barbecues with all the genetically modified fixings. Most did so without a thought about how the world's food supply is being forever altered for Monsanto's personal profit. But not everyone spent the beginning-of-summer celebration stuffing their faces with Frankefood. On Saturday, more than two million people in […]
Posted in Activism, National News, Providence | Tagged jared paul, local food, march against monsanto, pvd | 1 Response