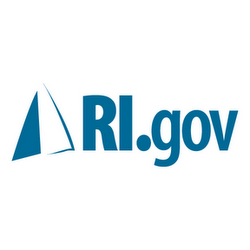 Recently, the DLT has been informed of an unprecedented reduction in workforce. Up to sixty-nine employees are scheduled to lose their jobs on July 28th, 70 percent of these are to come from the Unemployment Insurance sector. The irony of going from working to serve unemployed citizens in their time of need, to being one of those in need of such assistance is not lost on us. This layoff is guaranteed to significantly decrease the department's ability to provide the necessary level of customer service.
The bottom line is this: Rhode Island's employment situation is not improving quickly and this mass layoff of frontline workers is going make more acute the pain unemployed Rhode Islanders are already feeling.
At 11% unemployment Rhode Island already has the second highest jobless rate in the country. The Rhode Island Department of Labor & Training provides that assistance with its divisions of Income Support and Workforce Development for the approximately 62,000 Rhode Islanders out of work.
At its current staffing levels, DLT is already it struggling to keep up with the demand for services. I know this because I work as a Senior Employment & Training Interviewer with Unemployment Insurance. I am one of the many representatives that work hard to ensure fair and timely processing of payments within the increasingly complex system of jobless benefits.
The cutback in staff will exponentially delay benefits payments to those facing extreme hardship. It will hold back dollars from flowing into economically starved local economies. Entire specialized sectors of benefits specialists could be eliminated, including but not limited to the already challenged office dedicated to processing military claims. This will lead to extremely long delays in benefits to those men and women in uniform, returning from service. Our veterans have honorably served our country and are owed the highest quality of service the state can provide.
Finally, the State of Rhode Island is a direct reimbursable employer. This means that they are responsible to pay the employees that they lay off dollar for dollar when these employees file for Unemployment Insurance. This burden falls ultimately to the taxpayer. Therefore, Rhode Island's taxpayers will be on the hook for upwards of one million dollars in benefits paid out to laid off DLT staff to perform no services to Rhode Island citizens. This estimation does not include subsidizing health insurance for the out of work employees and their families. I know, personally, my wife and infant daughter will be forced to seek public assistance to help pay the high costs of staying insured.
Is there a solution? I think so. The state of Rhode Island needs to create a plan to find and allocate funds to maintain appropriate staff levels at the DLT. When a house is on fire one does not take the firefighter's hose and replace it with a watering can. Rhode Island is our house and it is burning. Rather than reducing the economic stream that can help contain this fire and eventually extinguish the blaze, the state needs to locate the funds and allow them to flow to where the fire burns brightest: the people who need it most.
Layoffs Could Cause Crisis for Unemployed Rhode Islanders

,