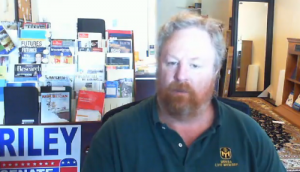 Did you know this isn't Mike Riley's first run for public office? According to this You Tube video he made, a more hirsute Riley ran for state Senate District 36 in 2010.
In it, he says, among other things, "We need to have teachers willing to work extra days and extra hours for no more pay. But that's just education reform. We have serious other issues here in Rhode Island, many of which aren't outlined here and won't be covered in this little speech."
It's still worth a watch though:
Here's another video of Riley lamenting not receiving the endorsement of the Narragansett Town Republican Committee:
And here he is apparently lamenting not receiving the endorsement of Barack Obama: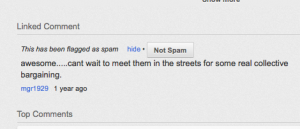 And on this You Tube video about Wisconsin's organized labor politics, he commented, "awesome…..can't wait to meet them in the streets for some real collective bargaining." It was flagged for being inappropriate, so it's hard to find.
Wonder what he meant by that?
Mike Riley, Circa 2010

,