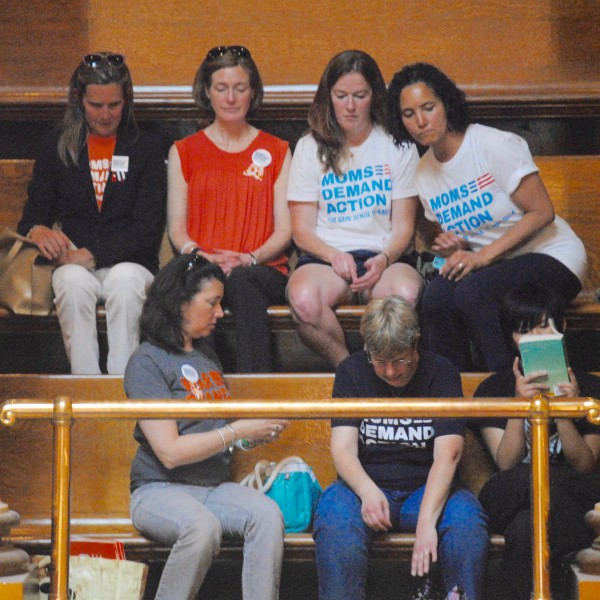 Speaker Nicholas Mattiello opened yesterday's House session by asking Rep Deborah Ruggiero to lead the chamber in a moment of silence and a prayer for the victims of the Pulse massacre in Orlando. In the galley, over a half dozen people representing Moms Demand Action stood up and left, tired of the meaningless platitudes and prayers offered by a General Assembly that does nothing to curb the easy access to the weapons used by mass murderers in this country.
Moms has advocated for a bill to take guns away from domestic abusers for three years. Every year the bill dies in committee.
Jennifer Smith Boylan, RI Chapter Leader at Moms Demand Action for Gun Sense in America told me after the walk-out, "As advocates for commonsense gun laws, Moms are weary of moments of silence and thoughts and prayers from our elected officials. We walked out to send a message that moments of silence do not disarm dangerous people who should not have easy access to firearms. We look to law makers to do their jobs and make laws to keep Rhode Islanders safe."
With their heads bowed in a public display of of false piety, most of the legislators probably missed the walk out. Fortunately, I got it on video:
Moments earlier members of Moms Demand Action were on the floor of the House, where they presented the Speaker with 49 flowers, one for each victim killed in Orlando, and nearly 700 domestic violence post cards.. Mattiello was happy to take the flowers and find a place to display them, but offered no promises of legislative action that might stop killers from accessing weapons. Instead, he handed the problem of displaying the flowers and doing something with the post cards off to his staff and moved on. Conversation was all but impossible due to the ringing of the session bell.
Mattiello's office has declined to answer my request for a comment on the status of pending gun legislation. But the Speaker told channel 12 "A terrorist militant is always going to find a way to access a weapon. Gun issue discussions are always valuable. However, not in this case."
The Speaker has an A rating from the National Rifle Association. Former House Speaker William Murphy, is a highly paid NRA lobbyist and a close friend of Mattiello. The Speaker is more than happy to offer useless prayers, as he did when he issued his very first tweet from his new Twitter account on Sunday, but actually doing his job and passing common sense legislation to curb access to weapons that kill dozens in seconds is somehow beyond him.
With the General Assembly expected to wrap up all its business this week, it may already be too late to do anything about guns this legislative session. But that doesn't mean that our legislators are off the hook.
This is an election year.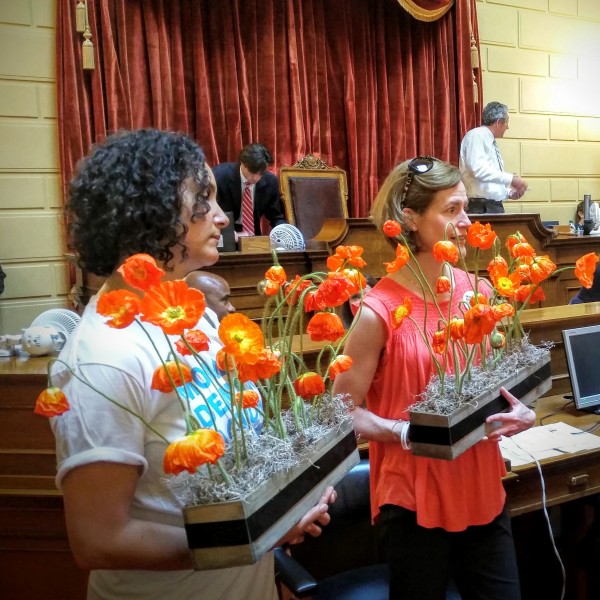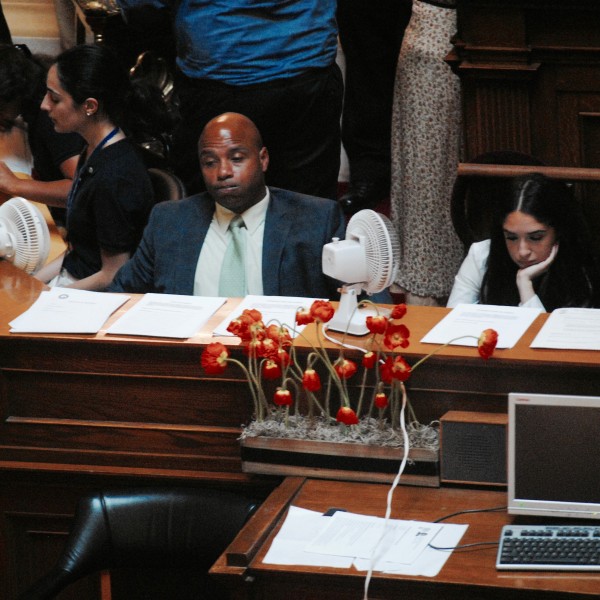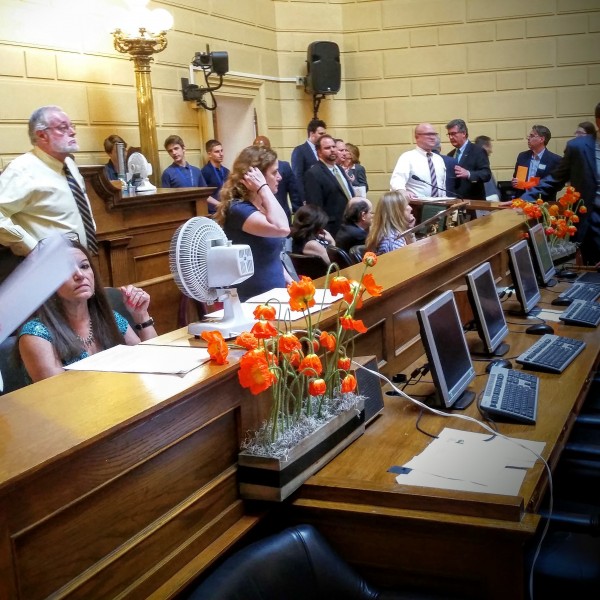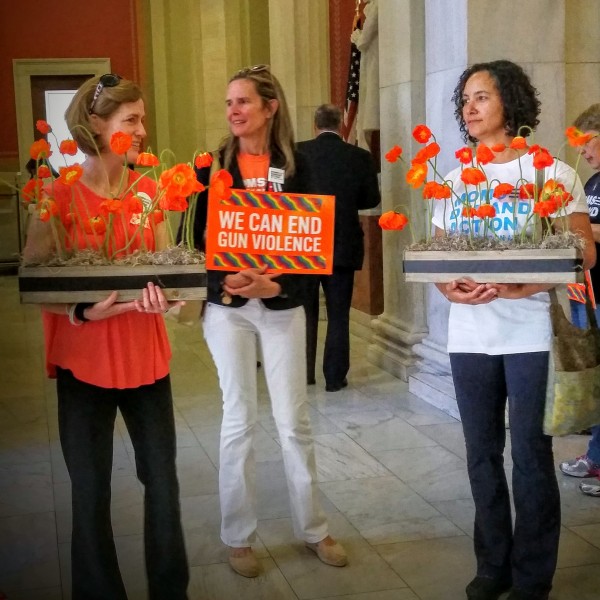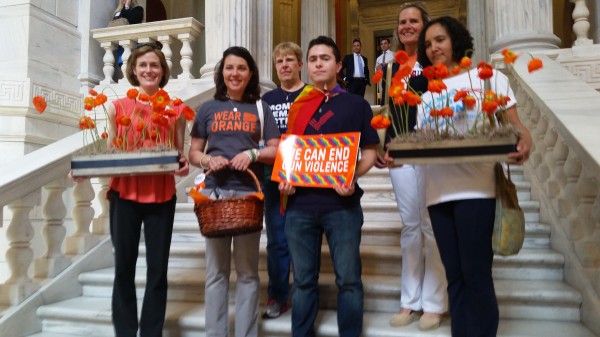 Moms Demand Action walks out on Mattiello during prayer for Orlando

,