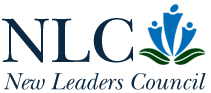 The New Leaders Council Rhode Island will kick off their 2013 Institute this Saturday, January 26, and at 6:00pm, and invites the public to celebrate and support Rhode Island's nominees for the national "40 Under 40" Awards.  This year's event will be held at Asian Palace, 1184 N. Main St., Providence.
Rhode Island's 2013 "40 Under 40" nominees are (bios follow):
 James Diossa – Mayor, City of Central Falls
Andy Posner – Capital Good Fund
Brett Smiley – Campaign Finance Officers, LLC
New Leaders Council (NLC) works to train and promote the progressive political entrepreneurs of tomorrow — trendsetters, elected officials and civically-engaged leaders who will shape the future landscape. NLC recruits young men and women from outside traditional power structures and equips them with the skills necessary to be leaders in their communities and workplaces.
Each year, the "40 Under 40" Award is presented as a way to honor the work of young, professional leaders who have exemplified the organization's ideal of political entrepreneurship.
The citizens of Rhode Island are invited to meet these nominees, as well as our newly selected 2013 Fellows at our 40 Under 40 Awards Event. The ceremony features a thought-provoking and inspiring presentation by keynote speaker Charles Cole, III, 2011 NLC San Francisco alum and Bay Area Program Director of Juma Ventures.  Admission is $25 with RSVP through Facebook (search for "New Leaders Council Rhode Island") or $35 at the door without RSVP.
I'll be profiling the honorees this week on RIFuture, so check back to learn more about each of them.
New Leaders Council '40 Under 40' Event Saturday

,