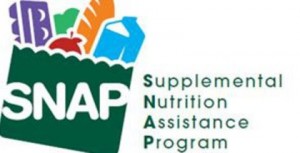 RI Future's editor Bob Plain called out WPRI, specifically for the lede in the story by Tim White and Dan McGowan covering yesterday's announcement of indictments of nine people for Supplemental Nutrition Assistance Program (SNAP) fraud. At the conference announcing the indictments, U.S. Attorney Peter Neronha said "I think [SNAP fraud] is a significant problem in Rhode Island."
The argument here hinges on what we consider "significant." If you look at the issuance of SNAP funds to Rhode Island in the last two years (which is when this fraud occurred) Rhode Island was given about $275 million in 2011, and $290 million in 2012 (we don't 2013's data yet). Assuming the 5 stores that defrauded $3 million were stealing at a consistent rate, that's only about half a percentage of SNAP issuance lost to fraud. The vast majority of the program is operated honestly; virtually all of it. And that's a significant thing to think about, considering that it works based on the honesty of recipients and retailers alike.
Now it's an unfortunate reality that virtually all budgets operate with some level of waste and fraud. Whether it's printing off copies of your March Madness bracket at work or it's defrauding the Department of Defense, fraud happens.
It's worth comparing the Department of Defense fraud to the SNAP fraud, merely because our responses are vastly different. For instance, a 2011 report prepared by the Department of Defense for Senator Bernie Sanders (I-VT), discovered that the DoD had issued over $1.1 trillion during the preceding 10 years to companies that had defrauded the government; including continuing to issue millions to companies that had been convicted or found liable of fraud. Some of these are the biggest names in defense contracting; Northrup Grumman, Boeing, Lockheed Martin, etc. Those companies will continue to be the recipients of government largesse, regardless of their track records, because they form a vital part of our defense network. The DoD spent $1.811 trillion on procurement and research, development, testing, and evaluation over the same period; but that's merely the best number I can find. Suffice it to say, a history of fraud does not disqualify one from receiving DoD money.
In contrast, the U.S. Department of Agriculture's Food and Nutrition Service (USDA-FNS) comes down much harder on those vendors who commit fraud. These nine people aren't going to get to continue defrauding the government. Their businesses aren't either. Thanks to the Electronic Benefit Transfer (EBT) card, it's much easier to track, as well. The bottom line is that while $3 million is a grabbing headline, yesterday's indictment is proof of a system doing what it's designed to do. For more evidence, in 2011, the FNS conducted 519 investigations in Rhode Island. Of those 519, only 134 were "positive" (demonstrating problems with fraud). Out of the 134 positive investigations, 125 were conducted before anyone received SNAP benefits.
Now, for fraud freaks and welfare witch hunters, this isn't enough. Even if this had been $3000 or $300, they'd insinuate the majority of SNAP recipients deserve to be treated poorly, and then demand reducing benefits and placing stringent regulations on what is already a strongly protected program (and in my opinion, the government's best program).
While I think Neronha is wrong when he suggests it's a "significant problem" he is right about how we should approach this, saying, "You have to be careful here not to paint with too broad a brush because there are many people who use this program responsibly." Again, virtually all are. The fact that in such an important program you pick a few people of low character is neither surprising, nor cause for alarm. They're getting what they deserve now. This fraud can't exist without retailers being complicit in it. As Neronha says, "The reason we focus on the retailers is they're in a position to stop this conduct in its tracks. If a recipient comes and says 'I want cash' they don't have to do it. They say no and recipient doesn't get the cash and the stamps are used properly."
This is a federal program, and the federal government is dealing with it. The wrong response would be to repeat what happened after the release of the Block Report. Attempting to put wrong-headed (and illegal) regulations on SNAP benefits and EBT cards; as well as wasting state dollars to chase after federal fraud. Those continue to be wrong ways to deal with this, but ways that are favored by politicians.
It's easy to see why politicians gravitate towards "ending" waste and fraud as a political promise. Because it's fraud, you can always assert there's more of it. And waste is just money that wasn't needed. It involves no extra raising of revenue nor cutting of programs. You're only preventing money from going to bad people or being misspent. Who's against that? Absolutely no one. It's a completely popular policy, because it doesn't require hard choices. It's a great policy for the politically lazy. And if you want to look serious, you can always just cut the amount of money you expect to be saving from fraud and waste, and let the various effected government departments make the tough choices; consequences be damned.
The sober reality is that our problems continue to require serious action and serious thought. What's really significant about SNAP in Rhode Island is its growth since 2008; up from about $108 million in 2008 (the worst of the recession) to nearly $290 million in 2012. SNAP is a great indicator of economic issues, and what it's shown us over the last five years is that the need has continually gotten worse. If we were transitioning out of recession, we'd expect to see that number drop, as income replaced SNAP as a source of food money. Policies designed to limit SNAP spending in Rhode Island are damaging economically; all that SNAP money gets spent. And considering that Rhode Island's gross state product was around $50 billion in 2010, the SNAP money issued to us is a not insignificant part of our economy under the current conditions.
The reaction to this indictment should not be a trading of recriminations nor a vilifying of SNAP recipients. WPRI focuses on things like this because that's what they've hired Tim White to do, to cover government waste and abuse. That's his beat, as he'll be the first to point out. But just because this is a case of fraud, doesn't mean we have to focus on solutions to it in such a narrow frame. We're free to consider the underlying issues, and how to address those issues. And because the state continues to have a hard time addressing those issues, we're going to continue to need SNAP. And that will mean allowing the Feds to deal with the issues as they crop up, and complying with what they need from us. Until the state demonstrates that it's capable of addressing the problems that SNAP works to fix.
No need to overreact to SNAP fraud indictments

,