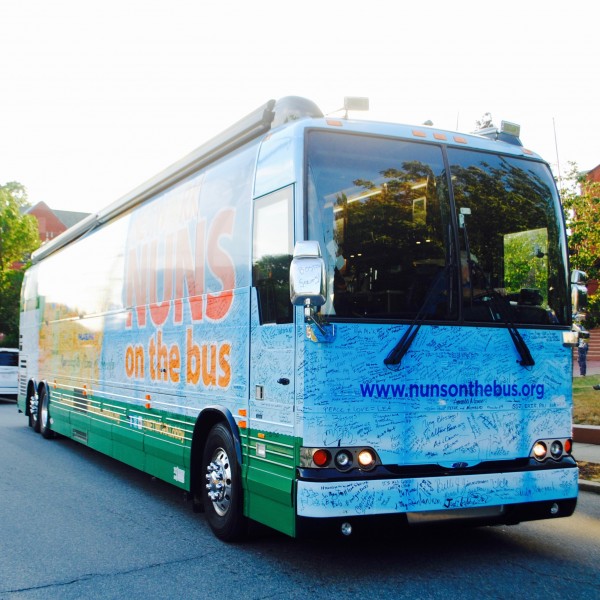 The Nuns on the Bus came to Providence Saturday night as part of a 13 state tour that ended at the Democratic National Convention in Philadelphia. At each stop, the Nuns held meetings where concerned residents could share their concerns about a range of topics – including tax justice, living wages, family-friendly workplaces, access to democracy, healthcare, citizenship and housing. These meetings were held under the general title of "Mending the Gaps" and the discussion points and concerns from each meeting are to be delivered in Philadelphia.
The Nuns arrived at St. Michael's Church in South Providence to the music of the Extraordinary Rendition Band and St. Michael's own drummers.
During the discussions the Nuns learned about the obscene child poverty rates in Rhode Island, the criminality and disconnect of many of our elected leaders and our state's support for the fossil fuel industry and the environmental racism such support entails. The meeting filled the basement of St. Michael's.
From Providence the Nuns headed to Hartford, Scranton and Newark before arriving in Philly on  July 26. You can follow their progress here.