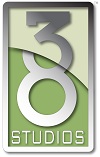 Calling it the "latest example of corporate welfare," Occupy Providence is advocating that the state not pay the bondholders who helped finance 38 Studios failed relocation to Rhode Island. The group will hold a protest today at the State House to drive this message home as the House Finance Committee debates a bill that would prevent Rhode Island from repaying the non-binding bond.
"Although no taxpayer money has been spent on 38 Studios so far, investors did make a loan of $75 million to the RI Economic Development Corporation (EDC) which was used to finance 38 Studios," said a press release sent out this morning. "The $75 million loan was guaranteed by a private insurance company, which is obligated to make sure that lenders get paid. Now that 38 Studios is bankrupt and can't repay the loan, Governor Chafee and other politicians want to use taxpayer money to bail out the wealthy lenders to 38 Studios."
Not repaying the moral obligation bond (Editor's note: in the parlance of high finance "moral obligation" means you don't have to do it!) is an idea that has gained momentum on both the left and the right. It's still unclear who purchased these bonds and how not paying them would affect the state's ability to borrow money in the future.
On a recent episode of WPRI's Newsmakers, Rep. Patty O'Neill said the bonds were purchased by the 1 percent of the 1 percent and the state should consider default as a financial strategy. The General Assembly has been very kind to Wall Street in recent years. It passed a law two years ago that demands bondholders be repaid before other creditors when a local municipality can't afford its bills.
Governor Chafee and General Treasurer Gina Raimondo, in a rare recent example of agreement, have both advocated for paying the bond owners, even though it is unclear if either knows exactly who purchased the bonds or how default would affect our credit rating.
Raimondo has come under fire recently for protecting a "moral obligation" to Wall street but advocating against a "moral obligation" to public sector retirees.
Occupy Prov Protests 38 Studios Bond Payment

,