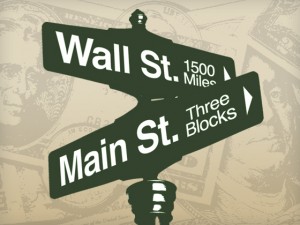 Forget the football analogies, maybe Ed Achorn was writing this morning's misleading Providence Journal editorial while his beloved Boston Red Sox were getting goose-egged by Detroit (his most reviled municipality) last night?
Like Gina Raimondo did in 2011, the Sox crushed the ball against Tampa Bay. But last night the hirsute home team looked more like the Gina Raimondo of 2013, swinging and missing against more major league pitching. Raimondo's only hit since being at-bat against the likes of Ted Seidle and Matt Taibbi has been to label the recent influx of high-and-tight, hard-hitting, anti-Wall Street journalism as "political football."
I posted about political football Wednesday morning and both ProJo op/Eds (Fitzpatrick and Achorn) followed suit this weekend. It was an obvious great line right from the get-go. Interestingly, the Providence Journal news coverage led with the quote in print and the online version ended with it.
Ed Fitzpatrick looked at how the national narrative about Raimondo has gone from protagonist to "Wall Street Raimondo." (we like to call Raimondo a Wall Street Democrat). I wrote that I thought it hypocritical that Raimondo used pensions as a political football when it was to her advantage and dismissed them when it did not.
Conversely, Ed Achorn wrote that people in unions are against good. And those who support their interests are childish. And failing to cut pensions would have been akin to "murdering" the private sector. (I am not making this up, you can read it for yourself here!!) It begins:
Frank Caprio, the last Democratic nominee for Rhode Island governor, made his mark by pledging to stand up to the special interests and fight for the common good. Public-employee unions did not like that very much, and turned on him with a vengeance in 2010, tearing down Mr. Caprio while dragging Lincoln Chafee into the governor's office.
But wait, it gets even more ridiculous. Those who don't agree are just being childish:
It would be nice to make politically powerful groups happier with more generous retirement benefits, but grownups realize the state has only so much to spend on government. There are other areas that cry out for funding; notably education, roads and bridges, and programs to help the neediest among us.
I would agree that education, infrastructure and ending poverty are more important that pensions, and so would every single retiree. Where we disagree is whether these are either/or propositions. Well, Rhode Island's paper of record's official editorial voice actually wants you to believe that cutting pensions was necessary to save capitalism!
Murdering the goose that lays the golden eggs — the private sector — would have hurt public employees vastly more than making some reasonable changes in the system. Reform was a question of math, not politics.
Well Rhode Island, if you thought the Ed Achorn era as op/ed editor was bad, wait till we get a healthy dose of the Ed Achorn era minus Froma Harrop. The ProJo really needs to send Achorn to the showers and bring in someone from the bullpen who isn't scuffing the ball.