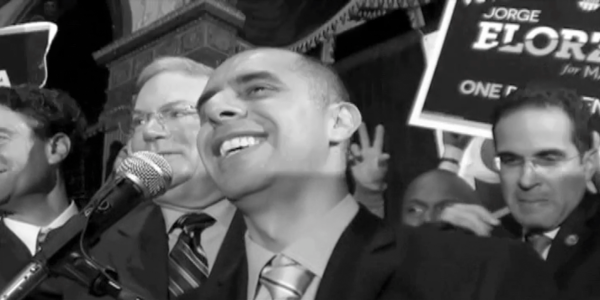 Congratulations on your well-deserved inaugurations and new positions! I am deeply proud of the opportunity afforded me to parade with your stickers and flyers and write so freely in papers and on social media about your visions for our beloved Providence and Rhode Island.
We all know that our state faces many challenges. In most cases, good and honest leadership and visions have been unthinkable, especially in these challenging times. Like many others, I am aware of those critical issues and challenges, and I am deeply concerned about what lies ahead for our creative capital and state. However, I stood by and with you through the fight in the past elections, and I still believe and stand with you as you take office.
I have no doubt in mind that you're ready to transform our city and state by changing it from within.
As you take your respective seats in offices and roll your sleeves, keep in mind that I and thousands of other concerned Rhode Islanders are watching you– particularly those of us who walked tirelessly under scorching summer sun and bitter cold winter. We burnt our fuel and carelessly increased our cars odometers by traveling to every corner of the city and state. We knocked on strangers' doors despite the dangers and untold and unexpected humiliations that came with it. Above all, we put our own lives on hold, believing it's worthy. We were ready to tell your stories and share your visions with the rest of the city and state. We believed in you and still do.
Like many others, I am watching you. I am watching you because I care about you and our state. I am watching you because I still believe in One Providence and One Rhode Island, where a mother on the Southside of Providence sends her teenage boy to the nearby corner store without any fear that he might not return home safely. If you do not do what you made us believe and get swallowed by the chronic illness of "cultural and insider politics," don't be surprised to read my articles in the papers. Don't be surprised to see me hitting every medium, criticizing the person you might become. Don't be surprised to see a movement against your failures. Don't be surprised when an ardent supporter and a friend becomes a fierce critic.
As your good friend, I am watching you with eagle eyes. Beware and be yourself! Lead with open heart, open mind and integrity!
Your caring friend,
Komlan A. Soe
Open letter to our newly elected friends

,