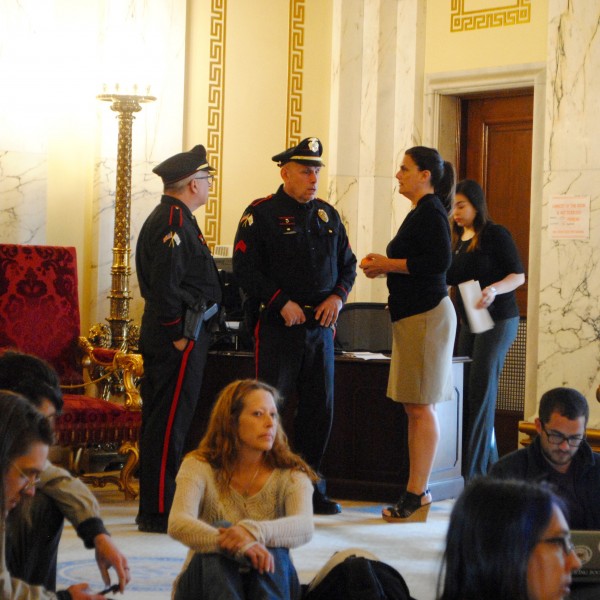 Burrillville residents and local activists began a sit-in at Governor Gina Raimondo's State House office, urging the Governor to drop her support of the fossil fuel power plant proposed for Burrillville.
Members of The FANG Collective (Fighting Against Natural Gas) and BASE (Burrillville Against Spectra Expansion) are sitting-in at the office with a large circular banner that shows the local impacts of the proposed power plant, and the global impacts of climate change, which the power plant would significantly contribute to.
"Governor Raimondo should not be supporting a power plant opposed by her constituents that would cause problems ranging from increased truck traffic and cancerous MTBE water locally to increased violence against women and more climate refugees globally," said Burrillville resident and BASE founder Kathy Martley.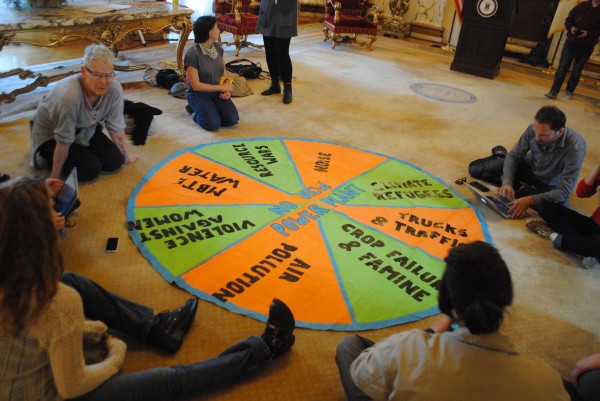 Governor Raimondo has been a staunch supporter of the proposed power plant. The plant would burn diesel fuel and fracked-gas and use water contaminated with MTBE (a now banned gasoline additive) to cool its turbines. BASE and FANG are urging the Governor to revoke her support of the project.
"We are asking the Governor to listen to her constituents and to be on the right side of history by helping us stop this toxic project," said Lorraine Savard of Central Falls
Today's sit-in comes on the heels of an action yesterday during which BASE and FANG dropped banners from the fourth floor of the Department of Administration and sat-in at the Office of Energy Resources (OER). That action immediately led to an in-person meeting with Marion Gold, the Commissioner of the OER who was been a supporter of the Invenergy project.
"We will keep organizing and taking nonviolent direct action until the people of Burrillville are listened to and Invenergy's power plant proposal is scrapped," said Nick Katkevich of The FANG Collective.
[From a press release, more to come]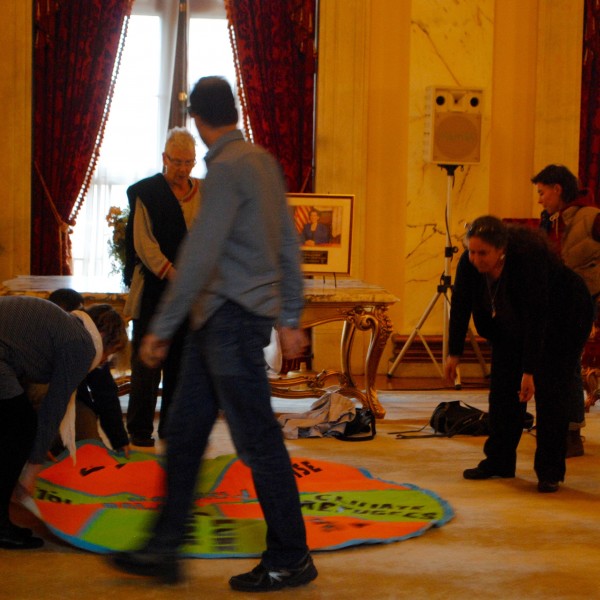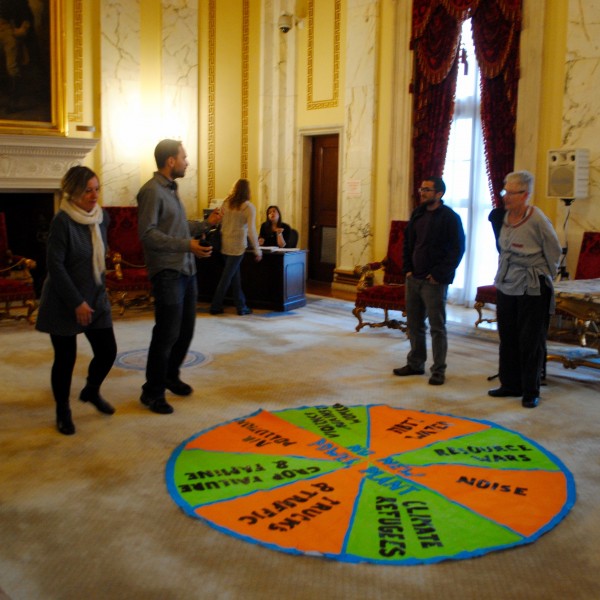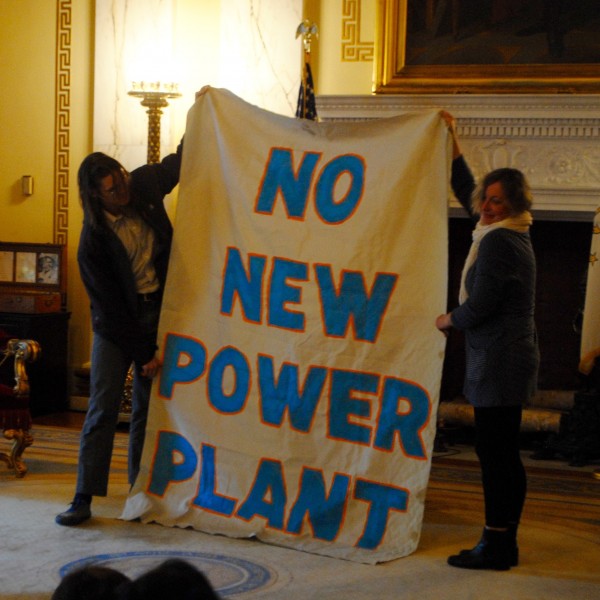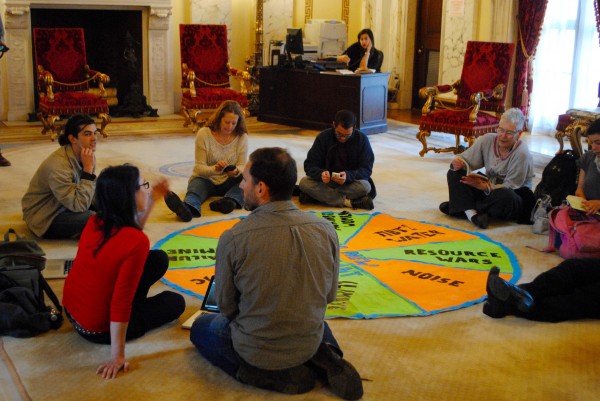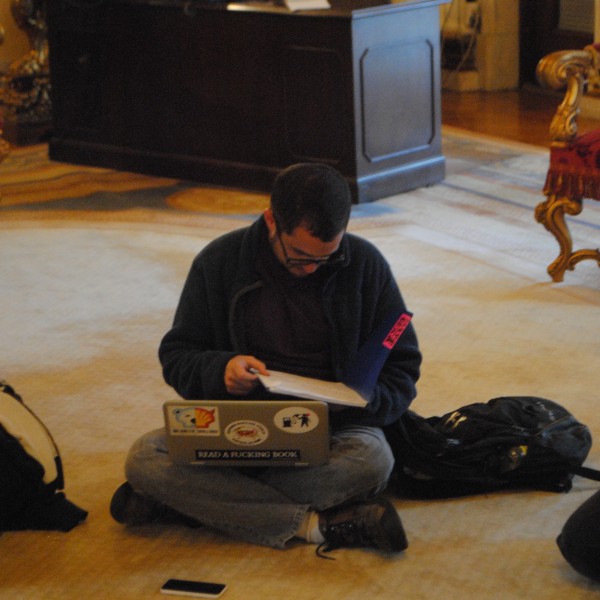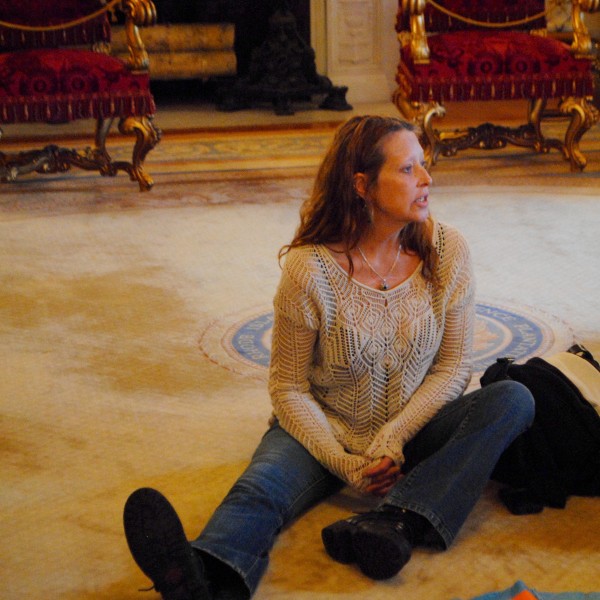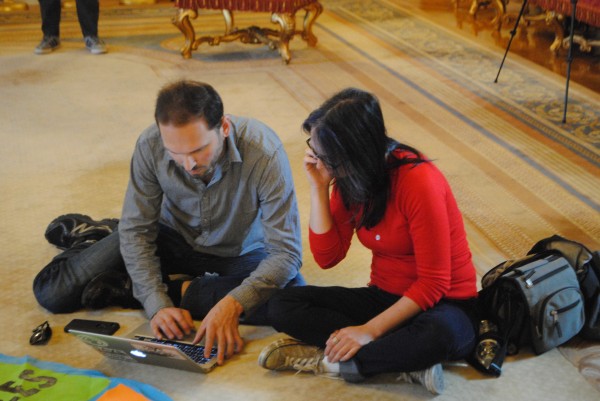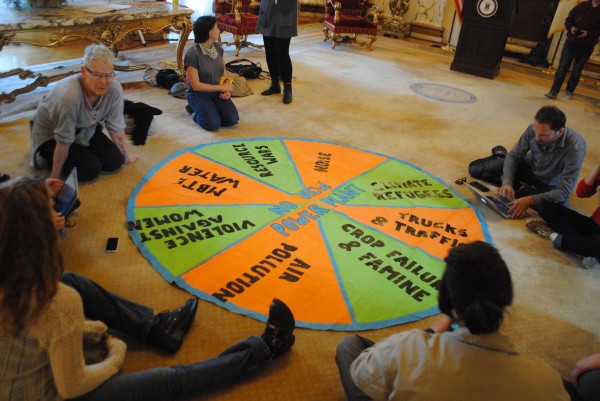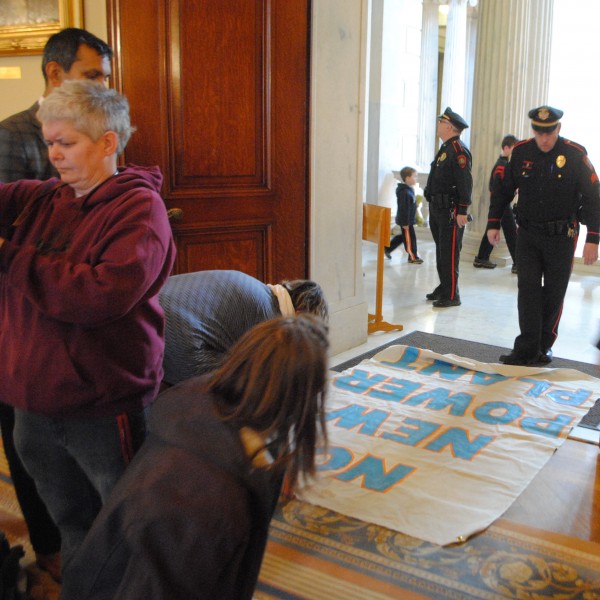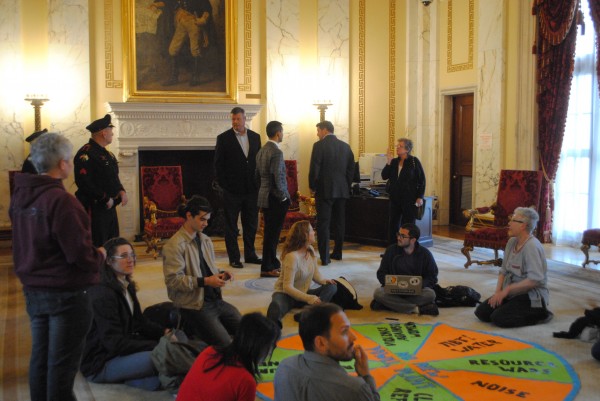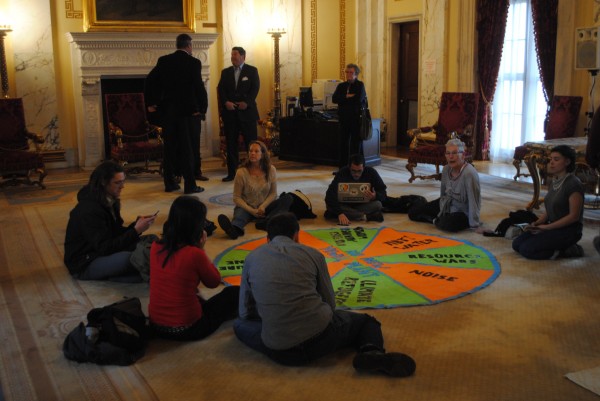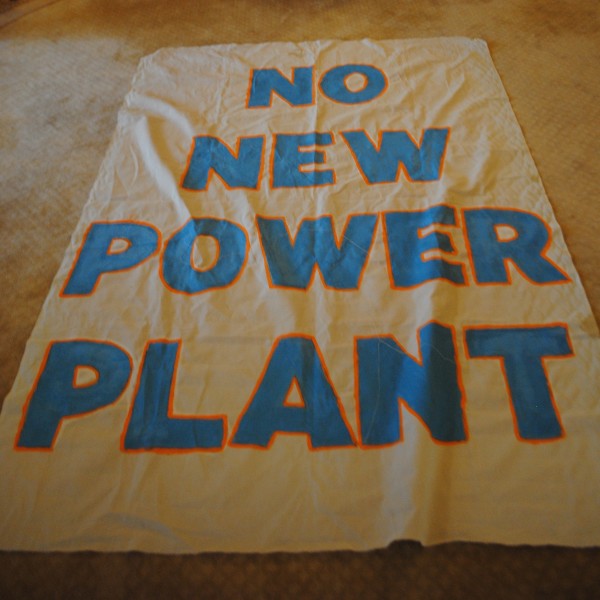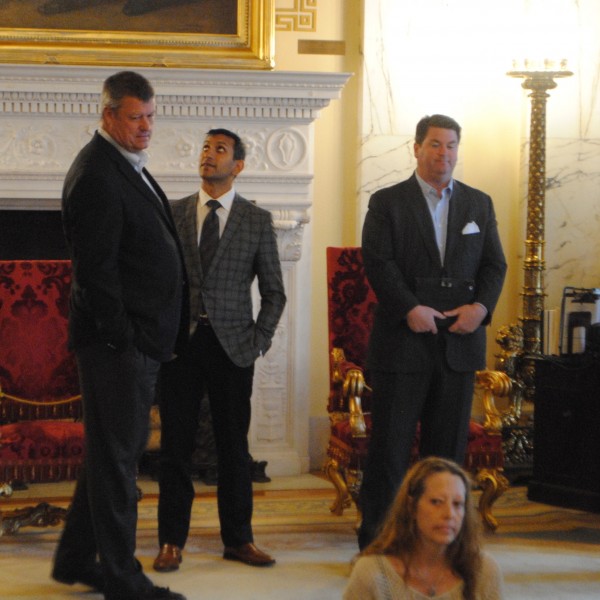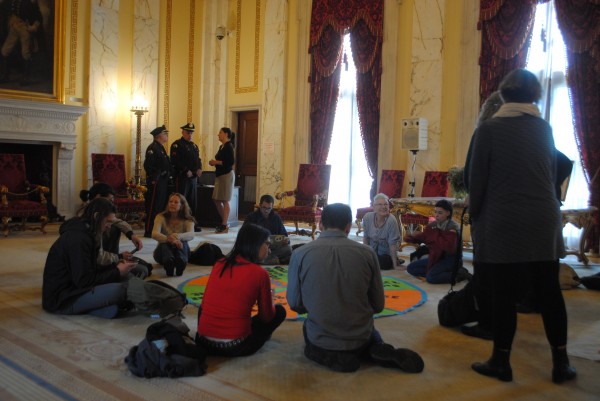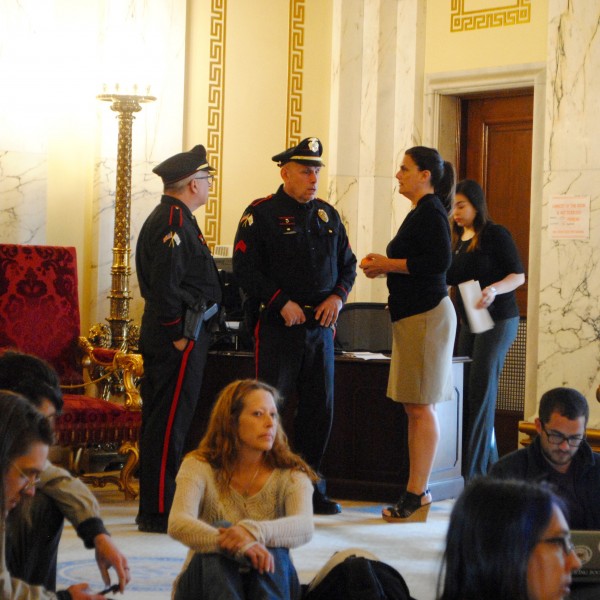 Power plant protesters take over State House state room

,