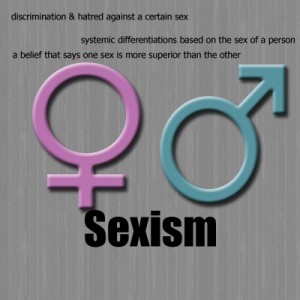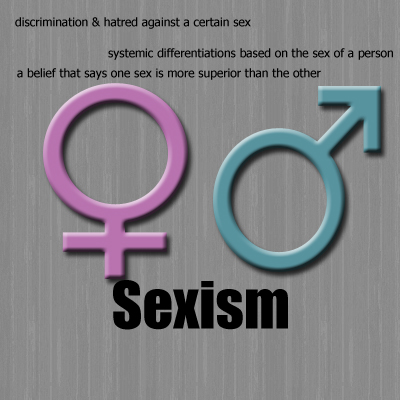 As the mother of a smart and lively five-year old daughter (and of two 6-month old boys,) I never cease to be amazed at the barrage of sexist commentary she's assaulted with. Statements along the lines of:  "What a beautiful little girl you are", "I love your shoes", and my favorite "Are you learning to shop just like mommy?" I often throw in a "she's also a very smart girl," but people just look at me blankly as though it's a forgotten asset. When she was a baby, people frequently assumed she was a boy if she wasn't dressed in an obvious "girly" color. And that's just the tip of the iceberg. Pink, pretty and princesses dominate the little girl landscape. Although my twin boys are certainly told how cute they are, it's rare that anyone comments on their clothing unless it's to tease them about a possibly "girlish" color or style (after they've first assumed that they are girls.) So what is the effect of this "nurture" by society on our children?
For one thing, women are still largely under represented in leadership positions around the world. Out of 180 countries worldwide, only 27 have elected women presidents, and only 25 have appointed women prime ministers. Of the members of national parliaments worldwide, less than 19 percent are women.[i] In the U.S., in 2011, women made up 46.7% of the labor force but comprised only 14.1% of executive positions and only 16% of board seats in Fortune 500 companies.[ii] This lack of representation starts with sexism in childhood.
A recent example of this is Lego's new line, specifically targeted at girls, called "Ladyfigs." LadyFigs are a curvy, make-up and miniskirt wearing new figurine line that requires almost no construction – the antithesis to Lego, which is intended to help kids build spatial, mathematical and fine motor skills. It's a line of stereotyped chicks – a beautician, a socialite, an animal lover, a popstar and a geek thrown in for good measure. What kind of role models are these to aspire to? It's caused a lot of outrage amongst men and women alike who deplore the blatant sexism – both obvious and implied (girls can't build) – of the new line. The debate has sparked multiple high profile editorials pushing back against the "princess culture" and a change.org petition that now has nearly 50,000 signatures. Unfortunately, Lego knows that there's a real market for it's new line and, for now, it's holding its ground. So who's right? What is Lego saying by marketing these toys? What is the effect of this "nurture?"
There's a girls t-shirt I love that reads: "Future President, Not Princess." It's a gutsy statement that should be a given. When will it be?
---
[i] Statistics from the Women in Public Service Project