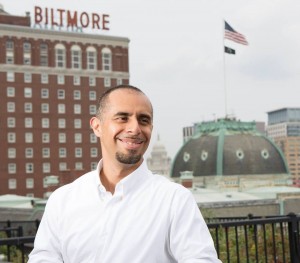 Ok, so you might be a little tired of references to the Projo/WPRI Providence mayoral poll that came out last week, but there's one part that hasn't gotten a ton of attention that I feel needs to be highlighted. From Ted Nesi and Tim White's article:
"Two subgroups are currently breaking in Elorza's favor: self-identified Democrats, where Elorza leads 39% to 33%, and 18- to 39-year-olds, where he has a slight edge of 35% to 33%."
In other words, Young Democrats will be critical to Jorge Elorza's success in this election. We need to show up and vote on Election Day. If we do, Jorge's path to victory is all but assured.
Fortunately, we are more than up to the task.
I am very excited to announce the establishment of the Providence Young Democrats (#PVDYD), a new chapter of the Young Democrats of Rhode Island.
#PVDYD will focus on engaging young residents (age 18-35) of the capital city in the political process, advocating for public policy changes that benefit the needs of young people, and supporting the Democratic candidates who will stand with us at City Hall.
But our first mission will be, of course, to do our part to elect our party's nominee for Mayor of the City of Providence, Jorge Elorza. He is the next generation leader we need to continue to move our city forward.
Whether you're a young Democrat or a young-at-heart Democrat, we invite you to join us today at 4pm at the Broad Street entrance to Roger Williams Park for a rally and press conference to celebrate the launch of this new chapter and show our support for Jorge Elorza.
Because this election is about the future, and we won't be dragged backwards.