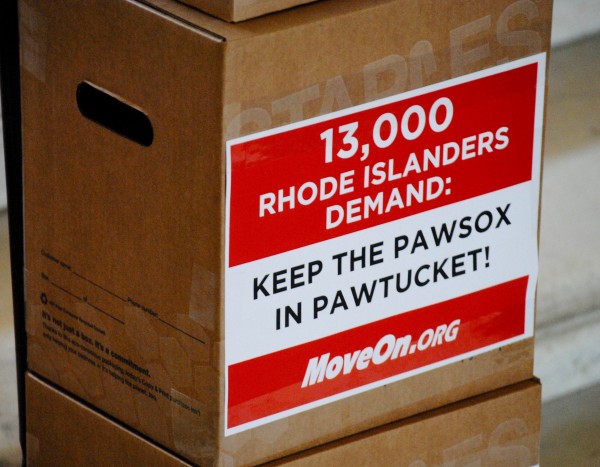 The May 27th commentary that dominated the Providence Journal editorial page with yet another large, beautifully rendered artist's conception of the proposed AAA ballpark features the headline DOWNTOWN PARK WILL BE R.I. GEM needs careful scrutiny. If only we could substitute 'park' wherever 'ballpark' is featured in the commentary's 12 paragraphs, we could join Miami, Chicago, NYC, Westerly R.I. and countless other cities large and small that understand that the public park is the lungs of the city.
The commentary erroneously states that the ballpark "using languishing land can add 2.5 million to R.I. revenues." That very land was set-aside at its inception to become the gem of the whole I-95 land for the downtown public park. Architects, designers, artists know the power of the visual image. The newspaper has generously featured and dutifully printed colorful images to accommodate the ballpark teams constant access to the editorial page. The lawmakers and other powerful groups for the most part seem to have been seduced, cheerleading the proposal or worst still sitting on the fence.
For an honest debate to continue on such a statewide important issue, each side should be given an equal chance to participate. The park advocates deserve access to the editorial pages as well where a small public fund should be set aside for a competition to select an image for the downtown park. We appreciate the push for job creation that the I-195 district offers. We must however understand that jobs must go hand in hand with quality of life and not lose sight that inside the new buildings that are being proposed there will be quality institutions and a workforce that values access to nature in the city as one of its highest priorities. The development of a state of the art park bordering our restored, rejuvenated, active river with its world renowned Waterfire attraction should be the first and the key parcel to be realized in order to set a standard for excellence equal to the NYC Highline Park and the ensuing inspired architecture it commanded.