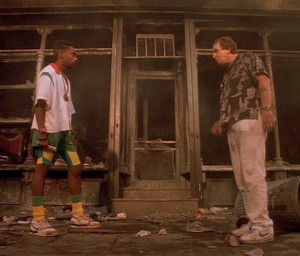 I am sorry. I really am, but race matters. While some may argue that it does not and others interject it into every conflict, race continues to be an issue that stirs many emotions.
The Providence Journal recently offered a front-page story detailing the results of the Zimmerman case. On page two of the same paper there was an article about the 10th Annual Smoke Shop Raid ceremony being held by the Narragansett Indian Tribe. I could not help but go to a place that asks the question "How come, that in the year 2013, many Americans still feel marginalized due to their race?"
No matter how much I read. No matter how diverse my friendships and associations might be. No matter that I have worked with populations that have been disproportionally criminalized. No matter how many of these things might be in play I still cannot fully relate to how it feels to be placed at significant disadvantage due to race.
No relative of mine has been tortured within the last 100 years for whistling at a woman. No relative of mine has been lynched by an angry mob either. No relative of mine had to go to bathrooms that were set aside for them outside of those for the dominant population. No relative of mine has been sent to a reservation, denied the right to vote or chased around by a group wearing hoods whose purpose in life is to harass minority populations. Much has changed over the years. We have a Black Man as President, lynchings have gone the way of the History Books and schools that force Native Americans to assimilate into our culture by cutting their hair and denying connections to ancient spiritual traditions are no longer open.
With all of this said many Blacks and Native Americans still feel they are outsiders. In addition, many Latino's feel the same way. Ignoring these feelings and perceptions only makes things worse. Discrediting these viewpoints does not help either. For those in power, to assert that what happened long ago has little to do with today and that Blacks, Native Americans and Latinos have to get over it is absurd. Of course the past impacts the present. It effects the distribution of wealth. It impacts attitudes about inter-racial marriage, who is your next door neighbor and how some might view 'one of those people' as a family member. Again, many have moved beyond these points. Still many have not. On top of all this – these attitudes have influenced those who long suffered them to have a different worldview. Should that be a surprise?
In my lifetime African Americans were once denied entrance into many colleges. In my lifetime I also witnessed the first generation of Blacks allowed entry into Major League Baseball (Elston Howard, Ernie Banks, Pumpsie Green). I can also remember when Frank Robinson became the first black manager when he took the helm of the Cleveland Indians.
In my lifetime Freedom Riders were killed by racists. In my lifetime Blacks were still getting lynched, denied voting access and considered too dumb to play Quarterback in the National Football League. As a child I saw the images of dogs and fire hoses used on Bull Connor's orders against peaceful protesters. I also remember Hank Aaron receiving death threats for trying to break Babe Ruth's Home Run Record.
Also, in my lifetime many Native Americans lived in squalor on reservations. An outrageous percentage suffer from the disease of Alcoholism. In addition, they still endure stereotypes that include them being referred to as 'Redskins' by a sports franchise that resides in our nation's Capitol. In my lifetime Russell Means led a takeover of the Mayflower II to gain our nation's attention. Thanksgiving is not the same for everyone.
Finally, in my lifetime Latinos are still marginalized in our school systems, denied paths to citizenship and often depicted as 'Pepino' types from 'The Real McCoys'. Remember Bill Dana as Jose Jimenez? Remember Cesar Chavez and his fight to provide dignity for Farm Workers? All of this has happened during the course of one man's existence. Some things have changed over that span, but hundreds of years of prejudice, being denied viable education and economic hardships still places many at a disadvantage. Going forward more needs to change. Perhaps a starting point would be the recognition that we have not all sprinted from the same starting line. Some are 30 yards up the track, while others have just gained entry to the race. Some might also be 350 years up the track. That is a pretty big lead.
So, here we are in the greatest country on earth with one big fat problem concerning race. This piece is not about anointing African Americans, Native Americans, Latinos (and occasionally others) with a sainthood label. All ethnic groups are comprised with those both good and bad. Foibles abound in the human condition. No, this article is seeking to point out that we still have a ways to go when it comes to Race.
Michelle Alexander wrote a wonderful book a few years ago titled 'The New Jim Crow'. One of the more salient points she makes has to do with racism basically going underground. It is more subtle these days. Today, Blacks are marginalized by a legal system that disproportionately places them under its control (Prison, Parole, Probation). Because of this they often have records that deny access to employment. Because of this families are shattered. Again, I am not saying that people who commit horrific crimes should not be punished. But, at the least, we might want to take a look at our drug policies. We also might want to explore why there is such an imbalance concerning who gets incarcerated.
Native Americans and Latinos have also been hurt by laws, policies, treaties and exploitation. In fact, broken treaties with the Indians have almost become a Hollywood cliché. As for the Latinos, I wonder how many businesses have benefitted from their cheap labor? While much has been written about tightening up immigration laws – little is said regarding folks getting rich by exploiting desperate populations.
Up until I was about 10 years old my Dad worked 2 jobs and 70-80 hours a week to keep the family going. We rented until I was about to enter the 2nd grade. Despite all of this I was never denied access into a new home due to our heritage (Irish, English and Dutch). Never once did I have to worry about not being allowed into any house because of my race. Never once did I have to hear that my kind was not smart enough. We may have had to cut things close a few times but despite it all I had opportunities some folks never get. There is a huge difference between struggling and not being allowed to participate.
The issue of race is closely connected to many other concerns. Prison reform, education, gun control, immigration, poverty, class, jobs and politics all are impacted to some extent by race. Those who choose to ignore this fail to recognize (whether right or wrong) the viewpoint(s) of many who have little faith in systems that have often minimized their concerns. This is something that has to be taken seriously.
The Zimmerman trial has shown just how polarized we are regarding race. On the one hand there are folks citing the law being upheld, an innocent man freed and 'race having nothing to do with it'. On the other hand are those pointing to racial profiling, Stand Your Ground not making sense and another example of a failed system. These feelings and opinions are often visceral. It seems that one side is arguing the technical value of right and wrong (under the law) while the opposite view centers on feelings and history. A marriage of these can only occur when a true dialogue followed by understanding and change takes place.
The United States is the greatest country on earth. Greater still is the idea of the United States. We are a nation capable of incredible things. We can change. We can embrace. We can achieve. Along with class, race continues to challenge. It is a shame that it is so. It is also a shame that many innocents get caught up in the aftermath caused by not dealing and addressing.
The Zimmerman case might have been about things like guns, Stand Your Ground and the legal system. It also included race. To what extent and from whose perspective is up for debate. Ignoring its racial component (profiling and the interpretation of the verdict) is to deny years of pain and mistrust. That is short sighted. Yes, we need to move on. But, moving on means recognizing and respecting. We all need to move on. Before doing so there is a lot of work to do. In many ways Trayvon Martin's death has provoked a great deal of discussion. Hopefully, we will not need many more trials like this one to figure things out. Due to much posturing, fear, ignorance, greed, misunderstanding and stereotypes we really do not know as much about each other as we should. Cards get played (by all sides) in place of real dialogue. There is much more to say and a whole lot more to do. While we wait for politicians to fix and make laws to ameliorate our concerns, maybe we would be better off looking to ourselves. Perhaps the real change will come person-to-person, moment-to-moment. Hopefully, we will have the courage to try.
Race still matters

,