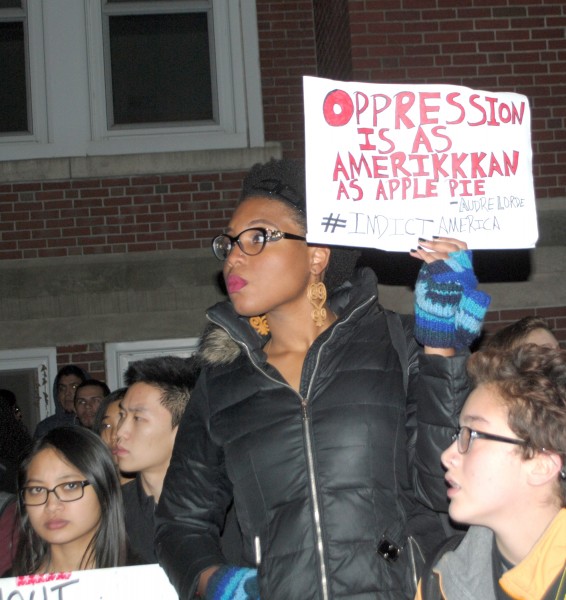 There are two political gatherings today in Rhode Island that may have more in common with each other than it seems on the surface.
In Providence, there is a "march against police violence" in solidarity with the on-going Ferguson protests at Burnside Park, 7pm. In North Kingstown, there is an "informational meeting" about the ongoing RhodeMapRI flap at the Carriage Inn, also 7pm.
These two events will look much different. The march is at the center of urban Rhode Island and the meeting is on the outskirts of the suburbs. The march takes place on public property while the meeting is being hosted by the private sector. The march starts at the same park where Occupy Providence protested. The meeting is at a new upscale restaurant; salad = $9, steak = priced to market. The march will be multiracial while the meeting will be mostly white people. At face value, they will even be voicing very different messages: the march will focus on racial injustice while the meeting will focus on property rights.
But a deeper look at their concerns shows they are both dancing around the same issue. In Rhode Island life is nice in the suburbs, and some people want to preserve that. Life is not as nice in our cities, and some people want to change that. It's absolutely not a coincidence that the area where people are looking for change are predominantly populated by Black and Brown people while the areas where people are looking to keep things the same are predominantly populated by White people.
The marchers want police to wear body cameras in hopes it will make law enforcement more accountable when tragedy occurs. But the people opposed to RhodeMapRI are vociferously opposed to any and all new government expenditures. The anti-RhodeMapRI activists feel strongly that affordable housing programs are bad, and that neighborhood planning is best left to market forces. Ferguson activists believe the invisible hand is largely responsible for the continued racial divide in Rhode Island and more, not fewer, public sector tools are needed to remedy this.
"We are fed up with economic injustice and inequality," reads a Facebook invite about the march. "We are fed up with institutionalized systems of racial oppression. We are fed up with a system that serves the ruling class instead of the people."
"All citizens of our state should be made aware of this most insidious plan which will deconstruct our American Dream right here in Rhode Island if allowed to be adopted!" reads a Facebook invite about the meeting.
Both events are about the American Dream. The Ferguson activists want more access to it. The anti-RhodeMapRI activists want to keep it for themselves.