Governor Gina Raimondo today announced the formation of the Rhode Island Outdoor Recreation Council, touting the health benefits of outdoor recreation and the value of pristine open spaces, even as environmental activists challenged her on her continued support of the fossil fuel industry in Burrillville.
Members of Fighting Against Natural Gas (FANG), Burrillville Against Spectra Expansion (BASE) and Fossil Free RI all attended the press conference in the freezing cold Goddard Park Carousel in Warwick, silently holding signs that said, "Save Burrillville." After Governor Raimondo signed the executive order creating her new council, one member started chanting "No new power plant!" and was escorted from the room.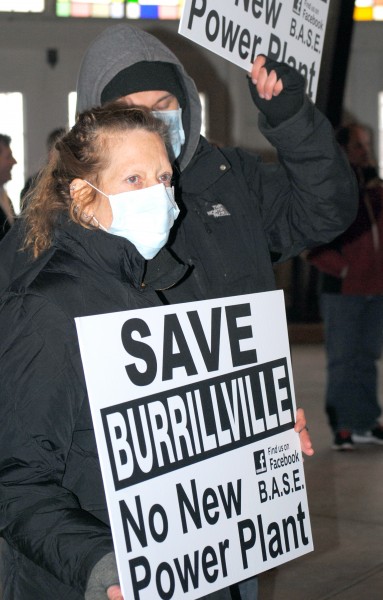 In a press release, Governor Raimondo said, "All Rhode Islanders should have the chance to enjoy the countless outdoor recreational opportunities in our beautiful state, and take advantage of these resources as they fulfill New Year's resolutions and lead healthier lifestyles. Rhode Island's natural assets are unmatched, with amazing beaches, parks, campgrounds, bike paths, the bay and waterways. The State can do more to encourage use of these resources and promote this critical sector of Rhode Island's economy."
Raimondo's staff has not responded to a request to explain how increasing Rhode Island's dependence on fossil fuels will make for healthy environments in the state.
Raimondo did not engage with the protesters, but exited quickly after the event. One member of FANG waited in line on stage for a chance to speak with the governor but was turned away. Pia told me, "I was very angry I got kicked off the stage and couldn't talk to my governor even though I was next in line to do so."
Director Nicole Alexander-Scott, MD, MPH, of the Rhode Island Department of Health and Warwick Mayor Scott Avedisian did briefly engage. Among the protesters were Kathy Martley of Burrillville, who founded BASE, Sister Mary Pendergast and Sally Mendzela, who were arrested on Spectra property in December, Peter Nightingale who was arrested on Spectra property in August, and Nick Katkevich who was arrested on Spectra property in September.
In a statement Peter Nightingale said, "Fossil Free Rhode Island will continue to confront the Raimondo administration with the fact that natural gas is more dangerous for the global climate than coal and oil.  Fossil Free Rhode Island will not stand idly by as front line communities and Burrillville in particular are treated as sacrifice zones."
I'll have some video on this later today, and will update if the Governor's office responds.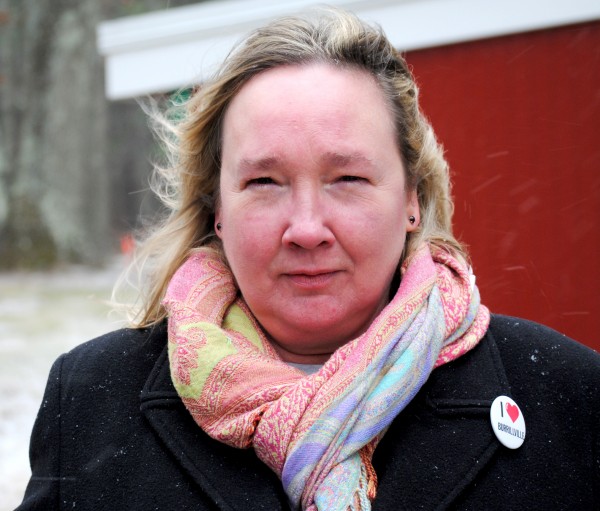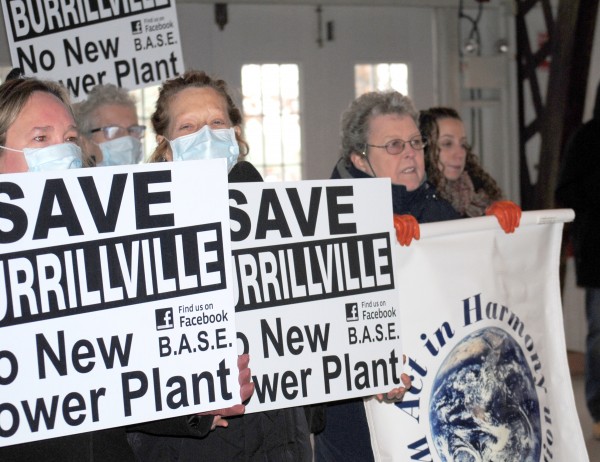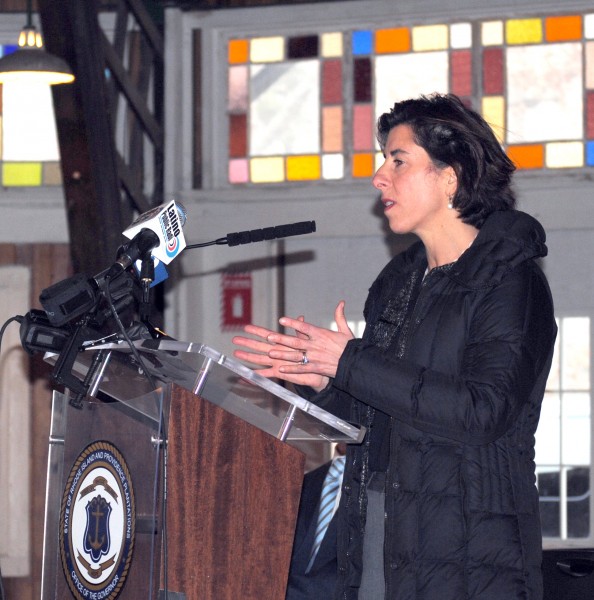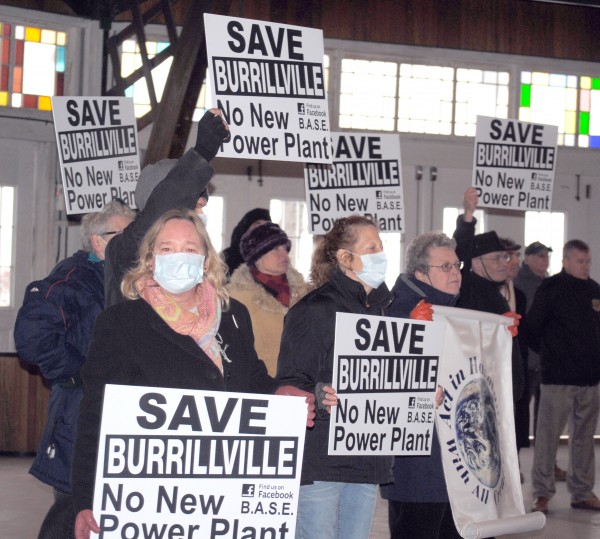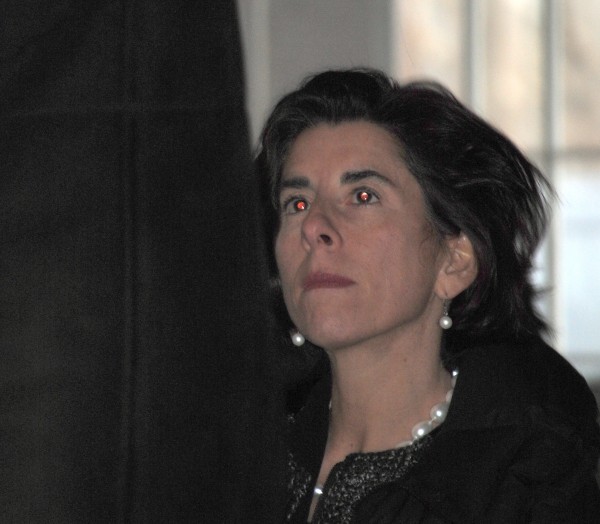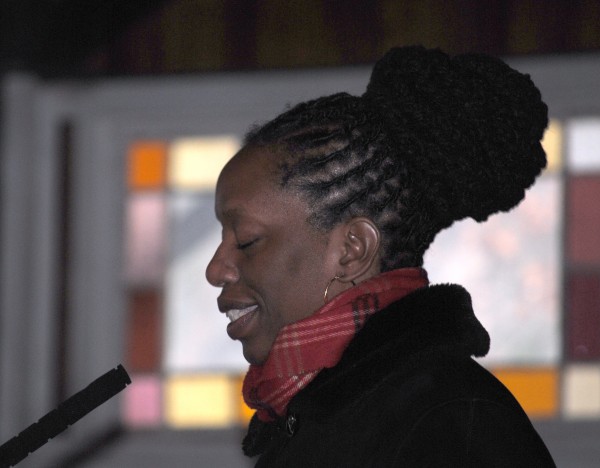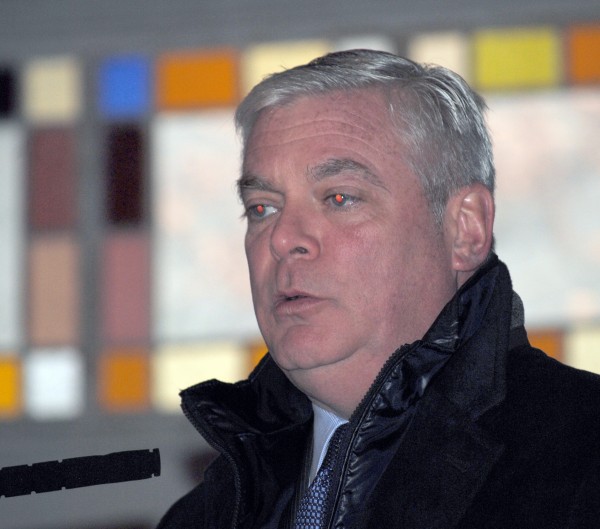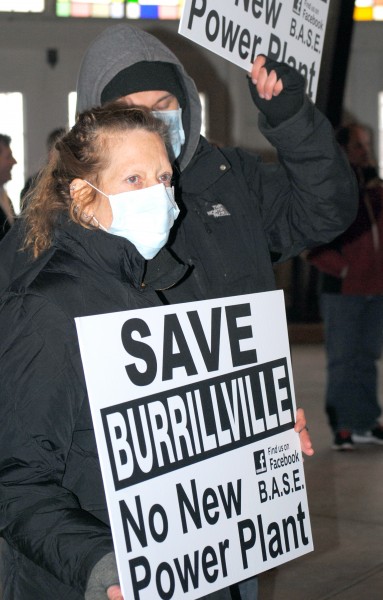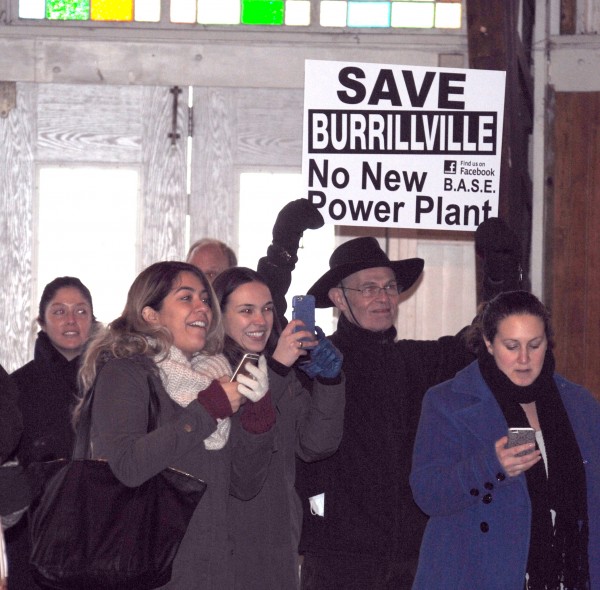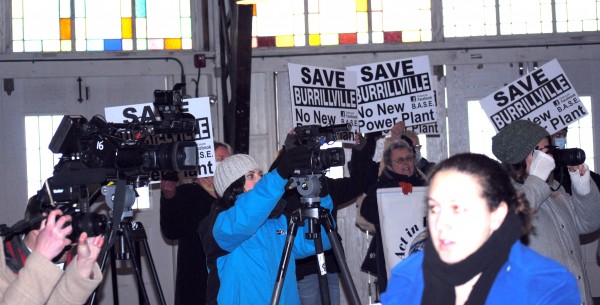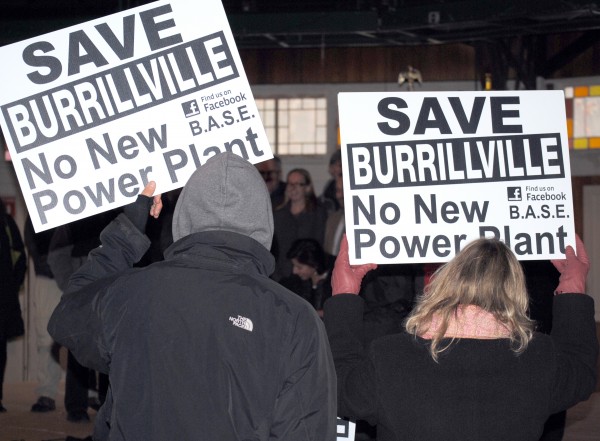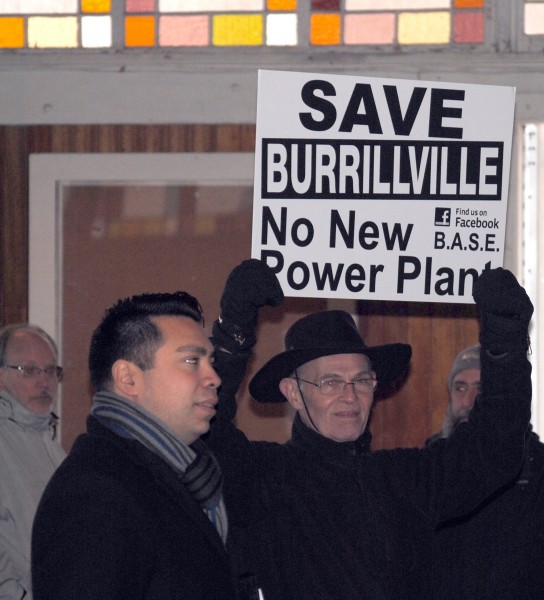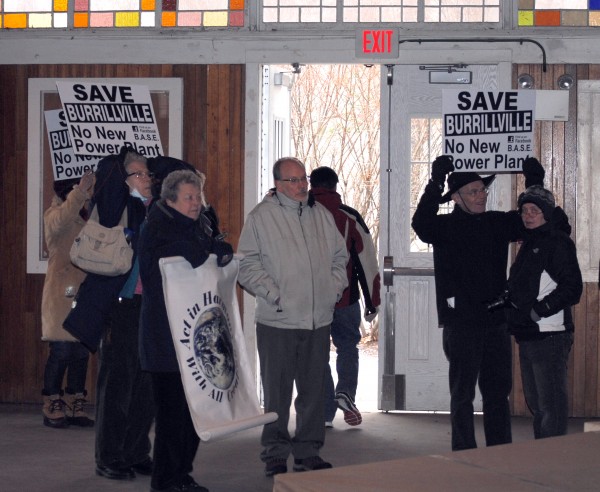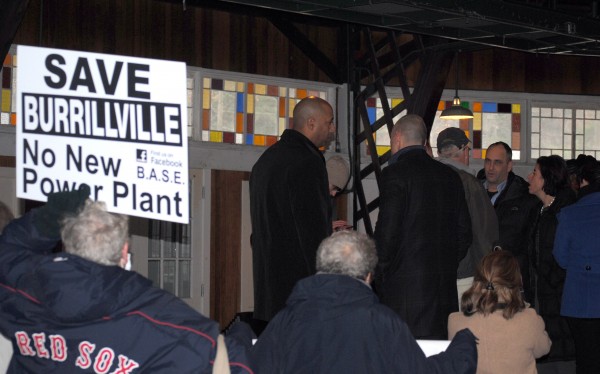 While touting health and natural resources, Raimondo challenged on her support for fossil fuel

,