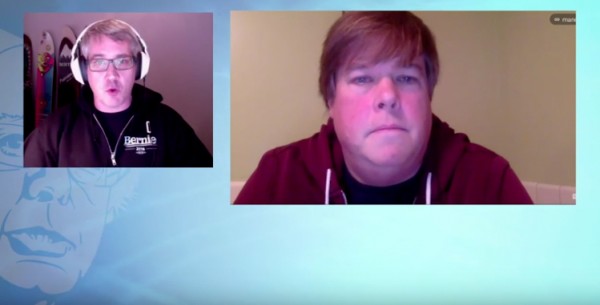 Bernie TV had Steve Ahlquist on to discuss some video he took of Bernie Sanders arriving at his rally in Worcester, Mass. Sanders can be seen shaking hands and greeting his way through and the line of people waiting to get in for over six minutes, solidifying his reputation as a man of the people.
The appearance lasts about four minutes. Steve talks about his impressions of the rally and his impressions of Sanders as well.
You can see Steve's appearance in the video below:
You can read Steve's original coverage of the event and watch the unedited video here.
Steve Ahlquist on Bernie TV discussing the Worcester rally

,