"At breakfast this morning my nine year old, out of the blue, said, 'Mom, what are you doing about climate change?'" said Governor Gina Raimondo at a press event in the offices of Newport Solar on Monday, "What a perfect day to ask the question! So I told him all about this and he was proud of me that we were on that."
Newport Solar in North Kingstown is where Raimondo chose to kick off National Energy Awareness Month with her new Office of Energy Resources (OER) commissioner Carol Grant. Newport Solar is a Rhode Island leader in solar installation, and its successful efforts should be lauded.
"Our clean energy sector in Rhode Island has created a slew of new opportunities for education and jobs, and that will continue as we move forward in building the clean energy industry," said Raimondo at the event.
Commissioner Grant spoke about Rhode Island's high ranking in the State Energy Efficiency Scorecard. The American Council on Energy‐Efficient Economy (ACEEE) recently ranked Rhode Island fourth in the country for best energy efficiency programs and policies. "We want to educate Rhode Islanders on the many benefits of the state's energy efficiency and renewable energy programs," said Grant, "and we look forward to further developing a future of clean, affordable, reliable and diversified energy." [italics mine]
Also at the event was Michael Ryan, Vice President of Government Affairs at National Grid, encouraging Rhode Islanders to save energy.
Energy in Rhode Island needs to be "affordable, reliable, and clean" said Raimondo, "It's got to be all three, and it can be all three."
Later, Raimondo's three criteria had mysteriously become four, or more. "So I'm going to continue to lead and push, as your governor, towards more clean, affordable, and reliable and diversified energy sources… to lead the nation in more and more sources of clean, renewable, affordable, sustainable energy."
Towards the end of the presser, National Grid's Michael Ryan, ironically standing in front of a large Newport Solar banner emblazoned with the tagline, "Think outside the grid," mis-repeated Raimondo, saying that the energy must be "efficient, affordable and reliable.
"Those are key with National Grid."
In the video below you can watch the complete press event. Solar, wind and efficiency were lauded but fracked gas, the third leg of Raimondo's energy policy, and a key driver of National Grid's business, was never mentioned except via subtle dog whistles.
These dog whistles are words like reliable, diversified and efficient. These are the words anti-environmentalists use when they want to scare us into accepting fracked gas as a bridge fuel, like when Rush Limbaugh said, "Solar panels are not sustainable, Millennials. May sound good, yes. 'Clean, renewable energy.' But what do you do when the sun's down at night? What do you do when the clouds obscure the sun? We're not there yet."
Limbaugh admits that solar panels are clean and renewable. But he's doubting their reliability and sustainability.
This is how a politician like Raimondo can appease companies like National Grid, which are actively working to expand Rhode Island's dependence on fossil fuels, while publicly talking only about the work she's doing on energy that's actually clean and renewable.
On April 13 Raimondo appeared at a solar farm in East Providence to announce the results of the 2016 Rhode Island Clean Energy Jobs Report released by the Rhode Island OER and the Executive Office of Commerce. At this event Marion Gold, who publicly supported the power plant planned for Burrillville, was still the OER commissioner.
"The clean energy economy is supporting nearly 14,000 jobs," said Raimondo, "a forty percent increase from last year. That is amazing."
The press release for this event noted that this job growth was likely the result of the "maturation of the solar industry, start up activity in smart grid technologies, and the progress made on the construction of the Block Island Wind Farm."
There was no mention at this event of fracked gas, Burrillville, Invenergy, Spectra pipelines, or National Grid's expansion of LNG at Fields Point, until reporters asked the governor about it directly, at which point Raimondo somewhat reluctantly admitted that she does in fact support Invenergy's $700 million fracked gas and diesel oil burning power plant planned for Burrillville.
In Raimondo's capacity as vice chair of the Governors' Wind Energy Coalition she was proud to "support the foresight of my colleagues to broaden the Coalition's focus and include solar energy development as a policy priority. Wind and solar provide complementary benefits to the U.S. electric grid and will help diversify the country's energy mix. The need for states to take a broader view of renewable power is clear."
Again, no mention of her support for fracked gas.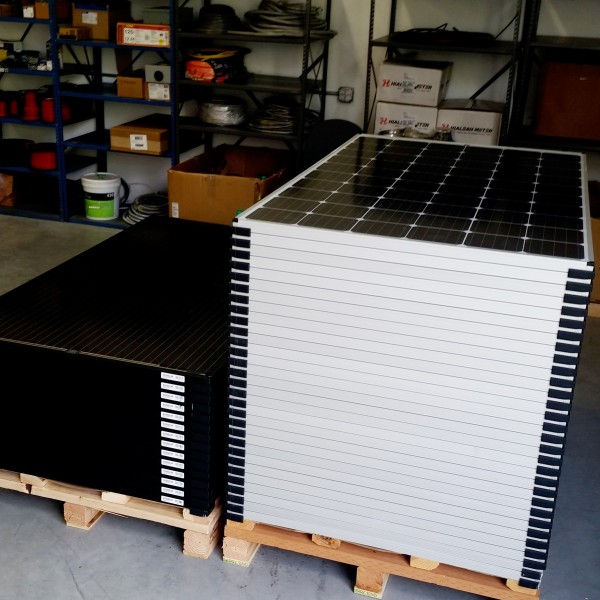 Raimondo has consistently touted her support for renewables like wind and solar, only occasionally voicing her support for fracking. Raimondo never holds a press release in front of a fracked gas pipeline or compressor station. She holds them at wind turbines and solar farms, giving the appearance of a strong leader on the environment.
But National Grid and Invenergy need to know she's on board with their plans, so she signals her support during the press conference with careful phrasing.
And if the governor's phrasing is off message, National Grid's Michael Ryan will misquote her. "Clean" energy is out, "reliable" energy is in. In other words, "Let them eat fracked gas."
Raimondo's choice of location for her press conferences demonstrates that if she is not embarrassed by her support of fracked gas, she at least is beginning to recognize how history will ultimately judge her support.
As Bill McKibben said in a recent message to Rhode Island, "Five to ten years ago we thought the transition was going to be from coal, to natural gas as some sort of bridge fuel, onto renewables and now, sadly, we realize we can't do that in good faith, because natural gas… turns out to be a dead end, not a bridge to the future but a kind of rickety pier built out into the lake of hydrocarbons."
Fracked gas was well known to be a bad idea when Raimondo stood with Invenergy's CEO Michael Polsky and tried to sell the idea to Rhode Island. Raimondo's support for Invenergy's power plant was a massive political blunder with consequences not only for her political career, but for the future of Rhode Island and the world.
A future, and a world, her children will be living in.
While championing renewables, Raimondo dog whistles fossil fuels

,