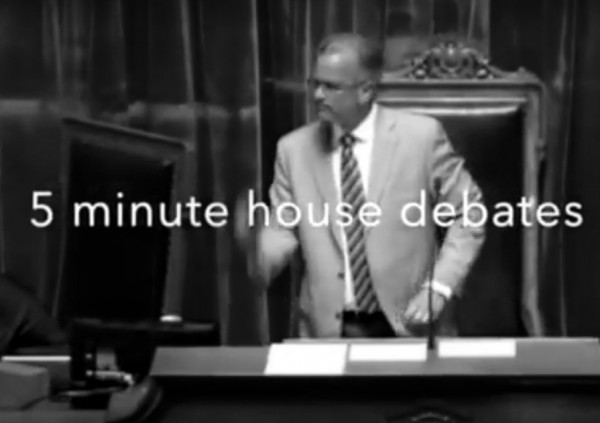 Not really a debate, the House engaged in eulogizing controversial former Providence Mayor Vincent 'Buddy' Cianci who had died earlier that day at age 74.  Rep. John J. DeSimone and Rep. Nicholas A. Mattiello shared what I would think of as ordinary remembrances and didn't make the cut.
But Rep. Charlene Lima and Rep. Raymond A. Hull's remembrances have to be seen and heard to be believed.
Featuring amazing mental images such as: five priests drinking in a secret bar at City Hall, Ray Hull tucking Cianci into bed at night and a big, bad, handsome "psychopath" biting a man's ear off, this was not a typical day at the State House.
The ProJo reports that John Gary Robichaud "had disguised himself as a priest to steal a $66,000 payroll from an armored-car at the state Department of Employment Security." Robichaud "was convicted, and escaped from the state prison a few months later. Cianci, who feared that the robber might come after him, slept with a gun by his bed for a few weeks — until Robichaud's bullet-riddled body turned up in Massachusetts."
5 minute house debate: Remembering Buddy

,