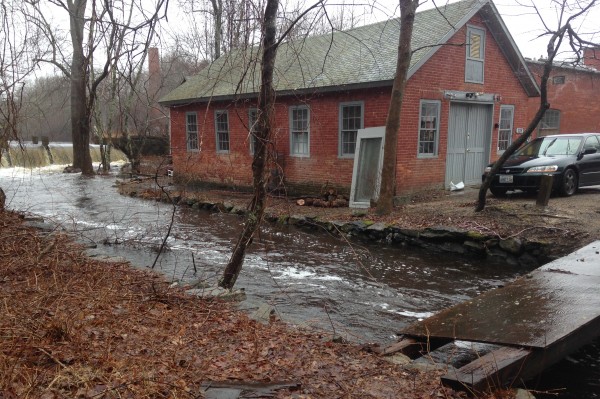 In case you don't know, the RI Future newsroom (aka the Hideaway) is located behind the Shady Lea Mill in North Kingstown just below a waterfall on the Mattatuxet River. I pretty much think I have the most beautiful non-coastal office in the Ocean State.
But it isn't at all without its downsides. One of which is that a 100 year flood will destroy this place. Yesterday was not the flood, but it's probably coming and it's probably coming sooner rather than later. When it does, I just hope I'm here to document it….
Check out my pictures from yesterday's near-flood (and more pictures and whatnot of the area on my Shady Lea blog).