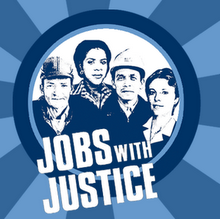 WHERE: RHODE ISLAND STATEHOUSE ROOM 201 LABOR COMMITTEE 
WHEN: THURSDAY FEBRUARY 25, AT 3:30PM.
WHY:   We need your SOLIDARITY, your PRESENCE, and YOUR VOICE in support of these two extremely worthy bills. 
Two bills will be heard on Thursday the 25th the first is House Bill 7465. Representative John Carnevale's bill will force employers who seek to get away with not paying time and a half on Sunday to make the appeal public and take the decision out of the hands of the Director of the Dept of Labor and Training. This bill will significantly improve the lives of RI's workers and bring openness  and put hard earned money back in our Sisters and Brothers pockets.
Also being heard is House Bill 7505. Representative Thomas Palangio's bill seek to prohibit restaurant owners and managers from forcing servers from bearing  the cost of stolen food and drink. This bill will go a long way in enhancing the safety of the Women and Men who serve our food. Right now our servers often have to pay the price of lost food or breakage in a restaurant, this practice not only takes money put of their pockets it also puts the server in harms way when she is forced to be the management's collection agent.
I am looking forward to seeing you there.
RI Jobs With Justice needs you at the State House Thursday

,