Congratulations to the 500 child care providers who voted overwhelmingly to join a union this week! Early unofficial tallies say the vote was 390 with just 19 people opposed.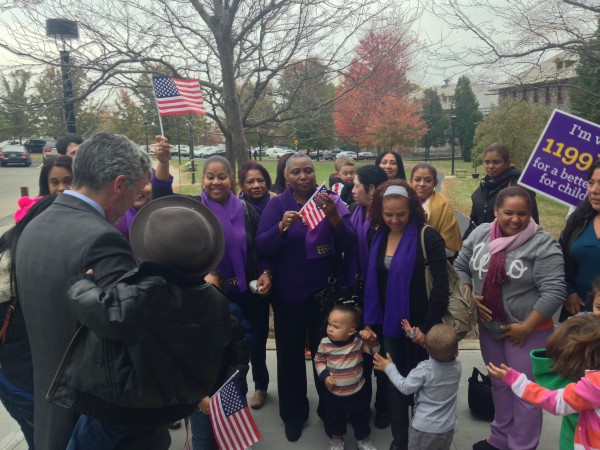 Rhode Island's more than 500 independently-employed and publicly-subsidized child care providers join their counterparts in Massachussetts and Connecticut – and a total of 15 states across the country – in having the right to bargain for better working conditions as a group. These providers take care of the children of parents who in Rhode Island make less than about $40,000 and qualify for child care assistance so that they can work.
The campaign to organize these workers, most of whom make about $20,000 annually, has been a long, and hard-fought victory for the SEIU 1199, the group that organized the campaign and will represent the workers.
RI welcomes 500 new workers to the labor movement

,