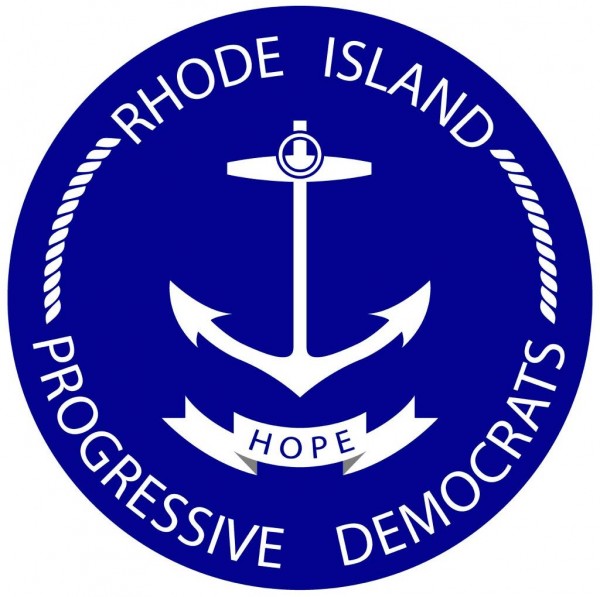 The Executive Board of the Rhode Island Progressive Democrats wishes to express extreme displeasure that Hillary Clinton would name Governor Gina Raimondo as a co­-chair of the Democratic convention. While this role is purely ceremonial, it indicates that some of Clinton's advisors may consider Raimondo an acceptable figure within the national Democratic party, a sentiment that would be deeply chilling. Raimondo's politics represent a brand of conservatism well to the right of basically anyone of prominence in the national Democratic party. Deeply unpopular in Rhode Island, Raimondo is known for her aggressive push to restrict women's access to abortion coverage through plans sold on Rhode Island's exchange. She is also one of the most aggressive proponents of pension cuts, which Democrats just voted to oppose in our party platform. She has been a feisty advocate of expanding fossil fuel infrastructure, and she even opposes repealing Rhode Island's tax cuts for the rich. A former private equity executive, Raimondo epitomizes an extreme type of Wall Street politician. After the withdrawal of banker Antonio Weiss, the national party has had an informal rule against Wall Street appointees for top posts. Raimondo appears to violate that rule.
We ask that the Hillary Clinton campaign withdraw this appointment. We believe it is crucial for the Hillary campaign to send a signal that they will not be considering Raimondo for any posts in a Hillary administration, an event that would place the even more right wing Dan McKee in power. McKee is such a far­ right Democrat that we took the completely unprecedented step of urging voters to support his Republican opponent Catherine Taylor, and the AFL-­CIO went further and openly endorsed Taylor.
Moreover, we urge Hillary to make it clear that she, the national Democratic party, and the DSCC will oppose Raimondo in the primary should she attempt to take a US Senate seat in the future. Raimondo is so unpopular in Rhode Islanders that she could easily lose to a Republican. In fact, she only won by four points against a weak GOP opponent in a state that Obama won by 27 points. A Raimondo nomination is the GOP's only path to a US Senate seat from Rhode Island, and it is of utmost importance that the national party prevent such a debacle. The national party has often intervened in primaries to stop weak nominees from jeopardizing a Democratic US Senate seat, most recently in Pennsylvania. We urge Hillary Clinton to make clear she will do the same in Rhode Island to prevent a Raimondo nomination and a GOP victory, should Raimondo attempt to take a US Senate seat.
RI Progressive Dems urge Clinton to withdraw Raimondo appointment

,