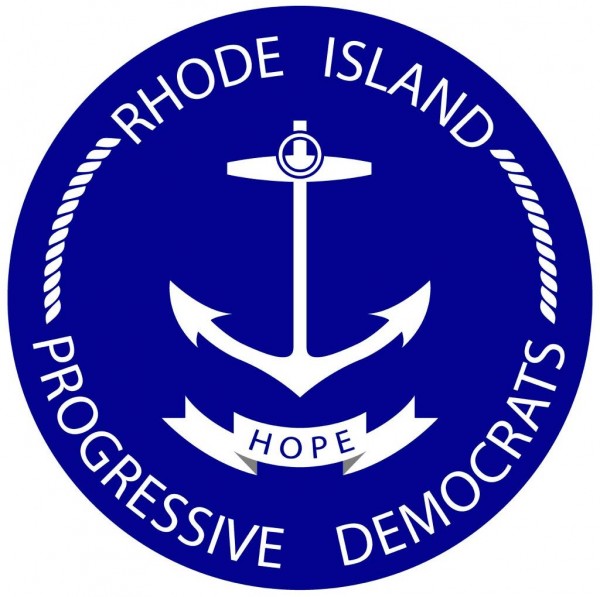 The Rhode Island Progressive Democrats have endorsed 12 legislative candidates, so far. "We will be continuing to announce more endorsements throughout the campaign cycle," said the group in a news release.
The 12 candidates, in alphabetical order, are: Jeanine Calkin, Nick Delmenico, Doris De Los Santos, Bill Deware, Susan Donovan, David Norton, Marcia Ranglin-Vassell, Jim Seveney, Jennifer Siciliano, Lisa Scorpio, Teresa Tanzi and Moira Walsh.
Tanzi was the only incumbent on the list.
The news release contained narratives for 8 most recently-endorsed candidates:
1) We are thrilled to endorse Marcia Ranglin-Vassell of District 5 in her challenge against the House Majority Leader, John DeSimone. A special education teacher in Providence, Marcia is hoping to challenge established politicians that continue to put their own needs ahead of the people. Marcia has deep roots in the community, and she has also received a Woman of Achievement award from the YWCA for her work on education. DeSimone is an extremely conservative politician who has fought against core Democratic values, even once voting to ban Providence from raising the minimum wage.

2) We are delighted to endorse Lisa Scorpio from District 13, who is taking on John Carnavale. Lisa is both a community leader and true progressive. Her rival John Carnavale, who has been under police investigation before, finds himself in a similar situation after being probed by the reporters at Channel 12 News. Due to the ongoing investigation, it is unclear whether or not Mr. Carnavale's name will appear on the ballot. Lisa is highly engaged within her community and lives within the heart of her district on Sterling Ave.

3) Our endorsement of Nick Delmenico against Pat Serpa should come as no surprise, due to Serpa's endorsement from the NRA and record of championing the machine's anti-middle-class agenda. Nick cites the dismal record of the Rhode Island political establishment and the need for change as his primary reasons for entering the race.

4) We would like to endorse the incumbent from District 34, Teresa Tanzi. Teresa has been one of the strongest advocates for gun control, reproductive rights, and economic justice in the General Assembly. She has held her position since 2010.

5) We are excited to endorse Doris De Los Santos in Senate District 7. She faces the NRA-endorsed Frank Ciccone, a very conservative Democrat. In 2012 Govenor Chaffee appointed Doris as the director of the Office of Municipal and External Affairs. Her opponent, Frank Ciccone, has been involved in several scandals, including threatening a police officer who had pulled over conservative Senate Majority Leader Dominic Ruggerio for drunk driving.

6) We are pleased to endorse Jim Seveney, of Senate District 11. A long-time Portsmouth resident, Jim only lost by a small margin in the last election cycle. He is currently the leader of the Democrats on the Portsmouth Town Council. He will be challenging John Pagliarini, who just last month led the fight to stop an increase in the minimum wage.

7) We are thrilled to endorse Susan Donovan, of District 69. A long-time community activist in Bristol, Susan is running to restore honor and integrity to the District 69 seat, which was recently vacated by scandal-tarred conservative Ray Gallison, after an FBI investigation. Susan is running such a strong campaign she scared the machine out of putting up a candidate in the race.

8) We would also like to endorse Moira Walsh in District 3. A waitress, community activist, and single mother, Moira will bring her perspective to a statehouse that has devastated low-income communities. Moira, who remembers having to choose between heat and electricity, will be a fierce advocate for the people of Smith Hill, who have so long been ignored by the politicians at the other end of Smith Hill.

In addition to these eight, we have already endorsed Jeanine Calkin, Jennifer Siciliano, Bill Deware, and David Norton. We will be continuing to announce more endorsements throughout the campaign cycle.
RIPDA endorses 12 legislative candidates

,