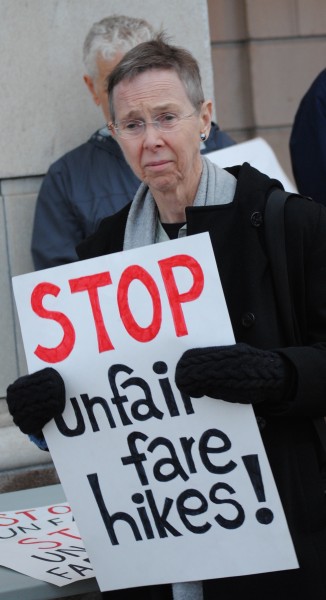 The RIPTA Riders Alliance held a rally and press conference outside the State House yesterday to call attention to the proposed increases in fares for elderly and disabled passengers. As has been reported here before, in order to close a budget gap, the General Assembly and Governor Gina Raimondo authorized RIPTA (Rhode Island Public Transportation Authority) to do away with free rides. In response, RIPTA is planning to charge, "all disabled people and seniors $1.00 per ride during peak AND off-peak hours, regardless of those passengers' income levels."
Other fare increases for monthly and weekly passes and transfers have been proposed, as well as eliminating discounts on multi-ride tickets.
Many seniors and disabled passengers live on fixed incomes and will be negatively impacted by this rate increase. Though the state will provide rides for scheduled doctor's visits, free rides will not be provided for shopping, visits with friends and relatives, or attending political rallies. Those stuck at home will face isolation and declining health outcomes.
Balancing budgets on the backs of the most vulnerable populations in a state that continues to cut taxes on the wealthiest, is a moral outrage.
State Senator Harold Metts and Representative Aaron Regunberg both addressed the crowd and promised to revisit RIPTA funding when the new session of the General Assembly begins in January.
Here are RIPTA's proposed fare hikes for early 2016, from the RIPTA Riders Alliance press release:
SENIORS AND DISABLED PEOPLE will be charged $1 per ride. Disabled people must go back and submit proof that they're disabled again.

MONTHLY PASSES will go up from $62 to $70.  Weekly passes will go up from $23 to $25.  The 15-ride pass will be discontinued and replaced with a 10-ride ticket costing $20.

TRANSFERS, which now cost 50 cents, will double in price.  The new transfers will cost $1 for regular riders and are usable for travel anywhere in a 2-hour period.

SENIORS AND DISABLED PEOPLE will pay 50 cents per transfer.  If they want a monthly pass, that will be $35 per month. Weekly passes will be $12.50.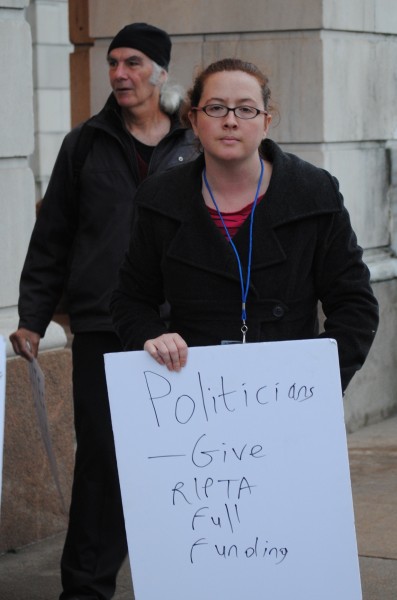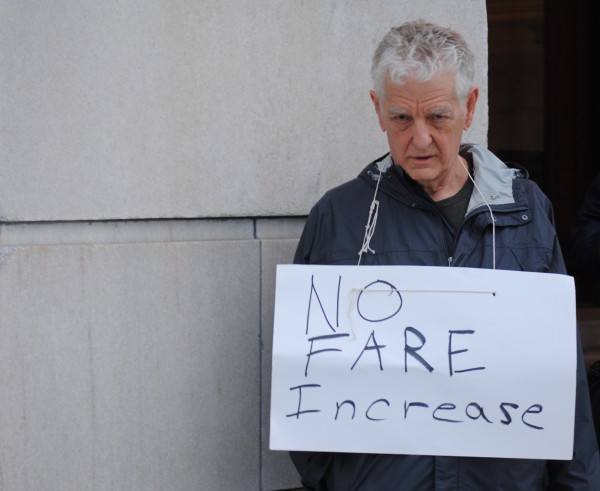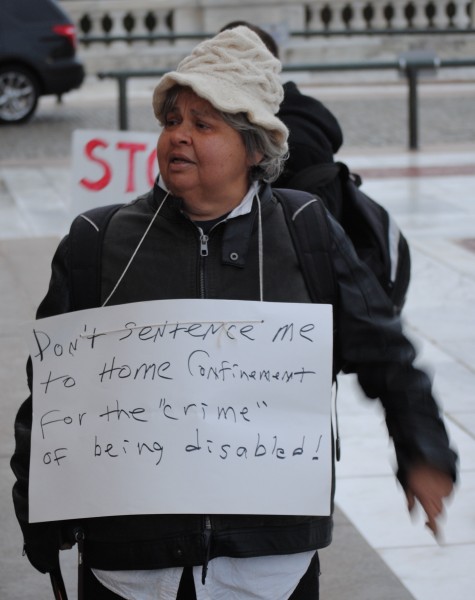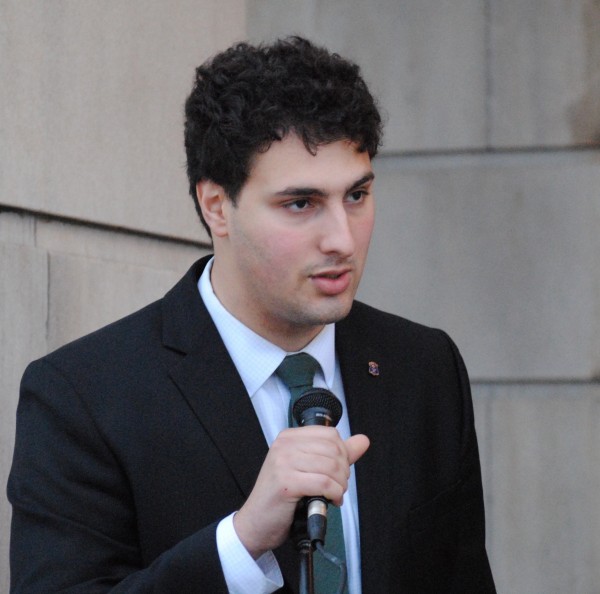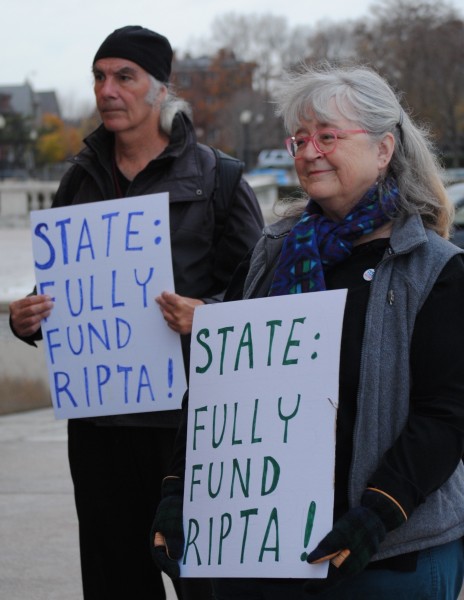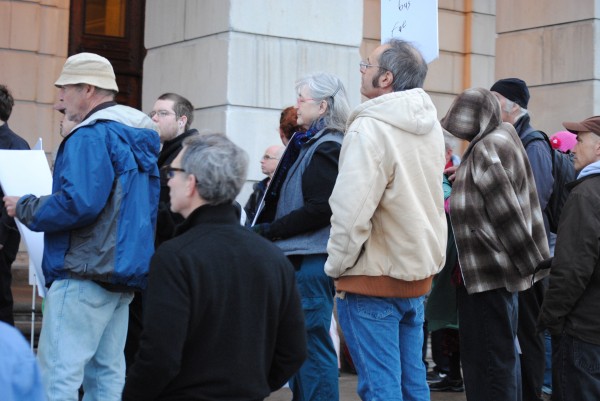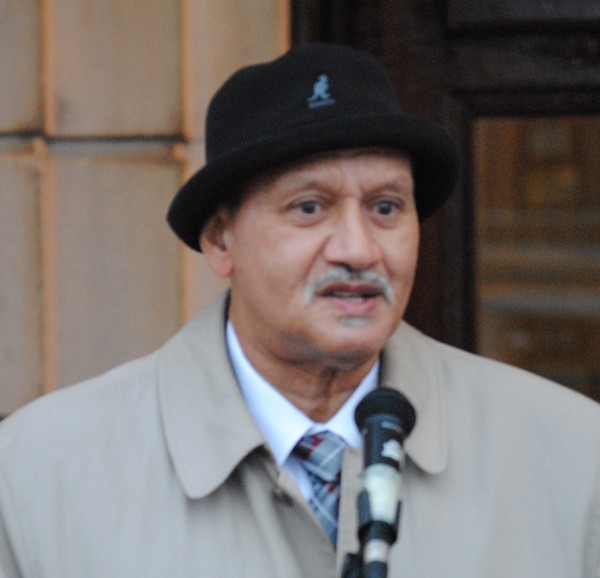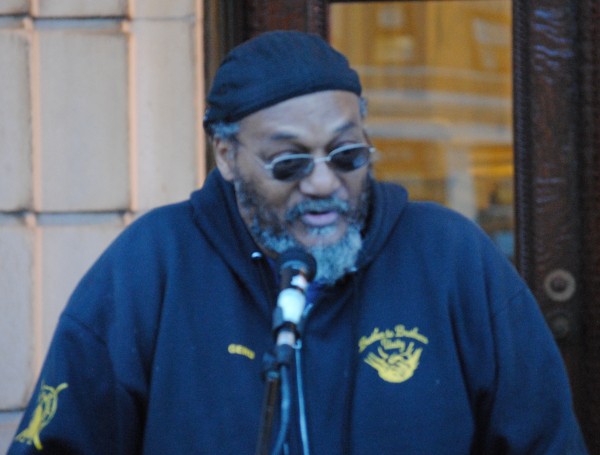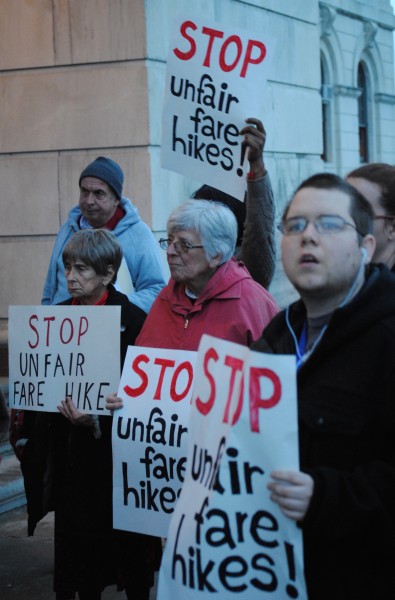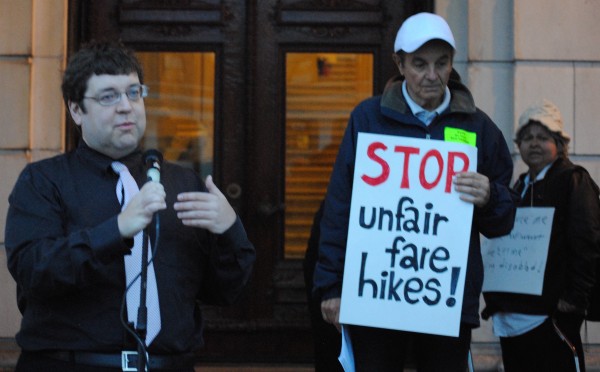 RIPTA Riders Alliance rallies against elderly/disabled fare increases

,