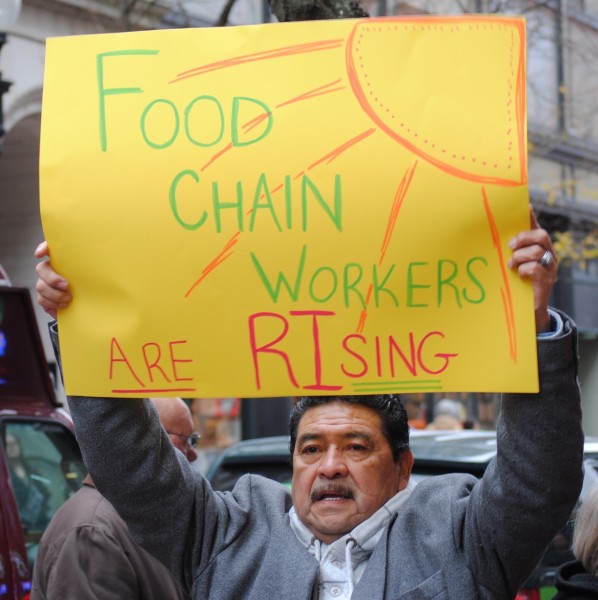 Workers, alongside allies and organizers from Fuerza Laboral and RI Jobs with Justice marched into Teriyaki House restaurant in Providence yesterday afternoon claiming unpaid wages and poor treatment from the owners. Workers say owners of the restaurant failed to pay minimum wage or overtime for over 70 hours of work a week. In addition, say organizers, "workers have been verbally harassed and physically abused. They've been called lazy and have been repeatedly intimidated by management."
Teriyaki House has been under investigation by the US Department of Labor since workers filed their complaint, says Jobs with Justice.
This is the second wage action against Teriyaki House. Workers previously entered the restaurant in August demanding their wages, where management reportedly refused to pay and called the workers "lazy."
Yesterday a much larger group of workers and supporters entered the store, chanting and shutting down the business until the police arrived and ordered the crowd to leave. Outside, the rally continued as a picket, as people held signs, chanted, sang songs and told their stories. Fuerza Labroal organizer Phoebe Gardner said that the Department of Labor should be done with their investigation by March, and if the wages continue to be unpaid, they would return for more actions against the restaurant.
The most fun part of the action was the impromptu singing that erupted, demonstrating both a rising solidarity and strength among this growing and powerful food chain worker labor movement in Rhode Island.
According to Fuerza, "Teriyaki House workers have been joining with other food chain workers in Rhode Island, like the Wendy's workers who went on strike, ROC, and workers from Calise industrial bakery, to form the new coalition [called] Food Chain Workers RIsing. Our hope is to bring together the struggles of workers along the food chain in Rhode Island with real worker leadership."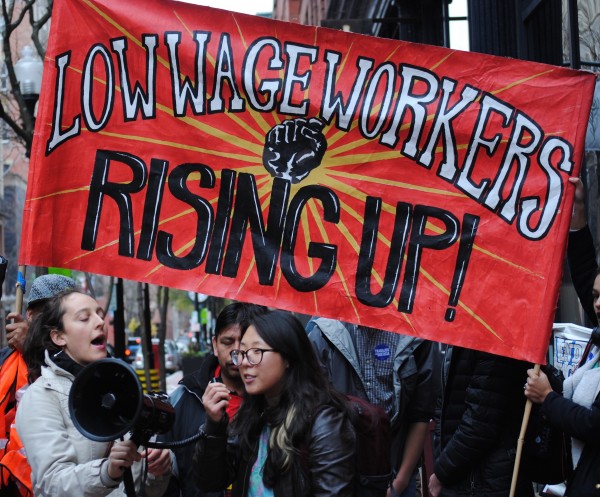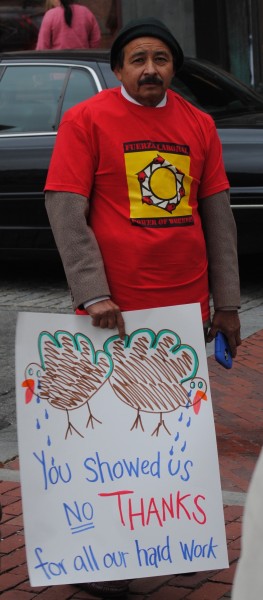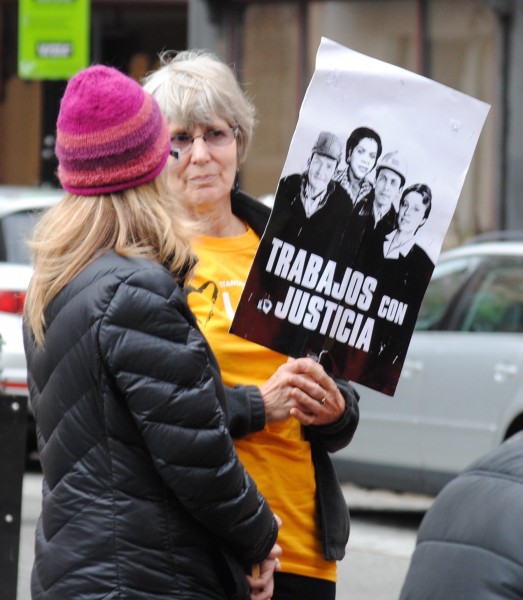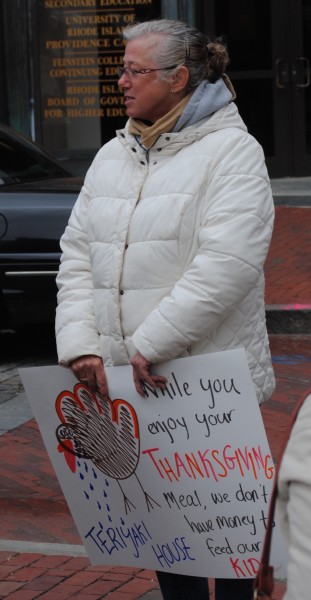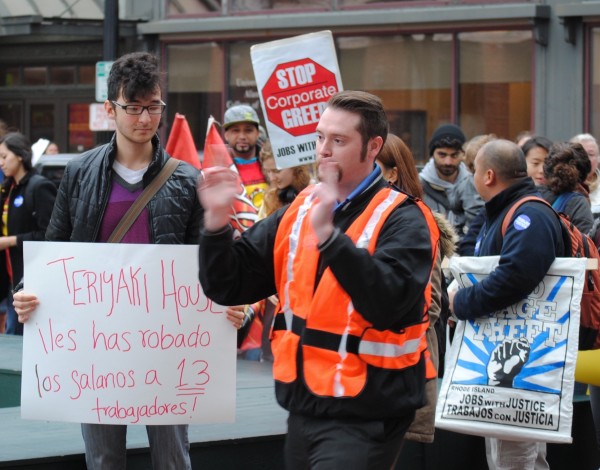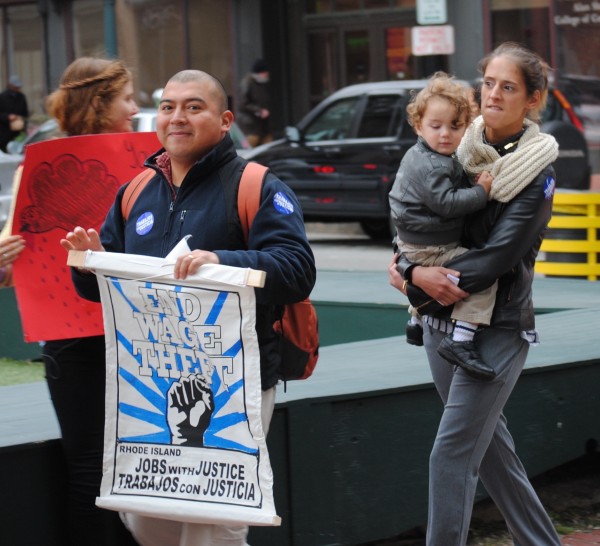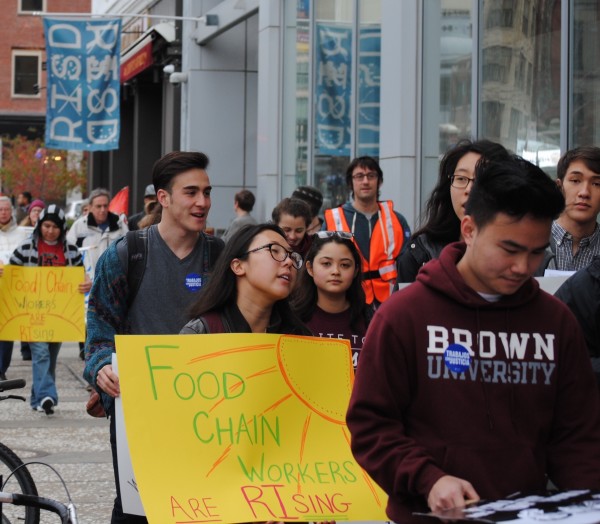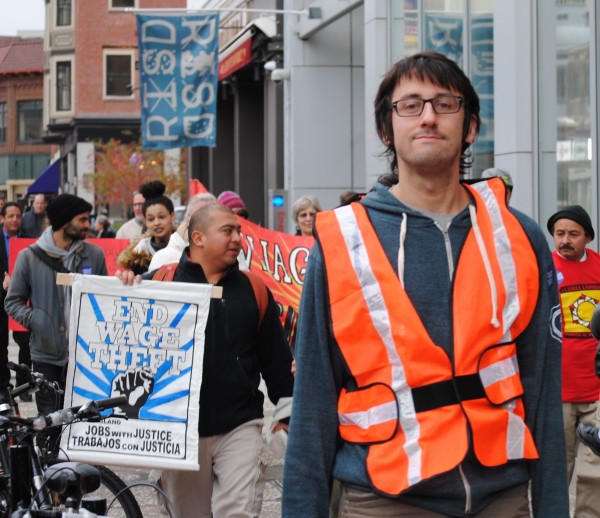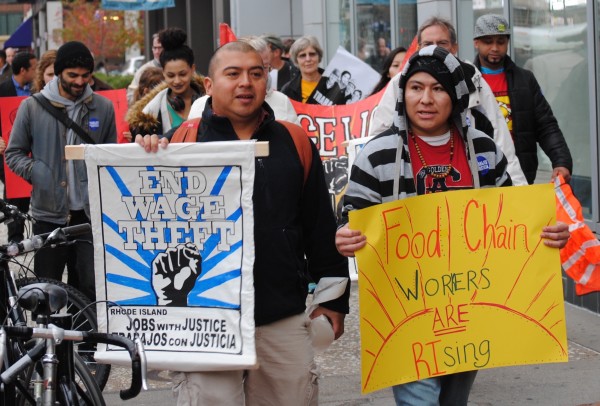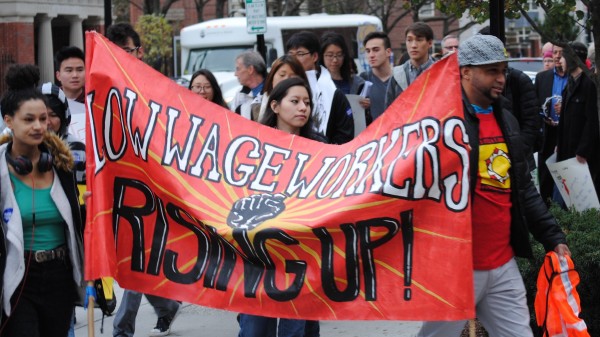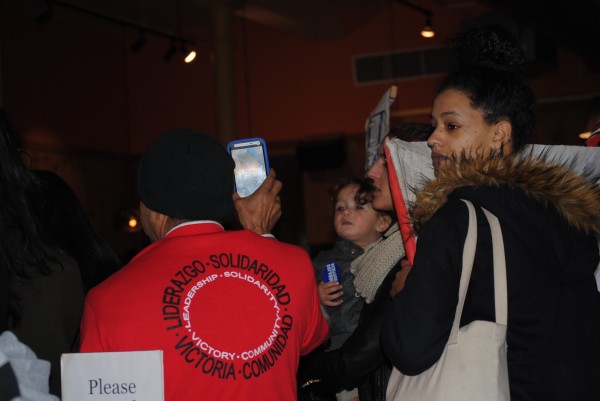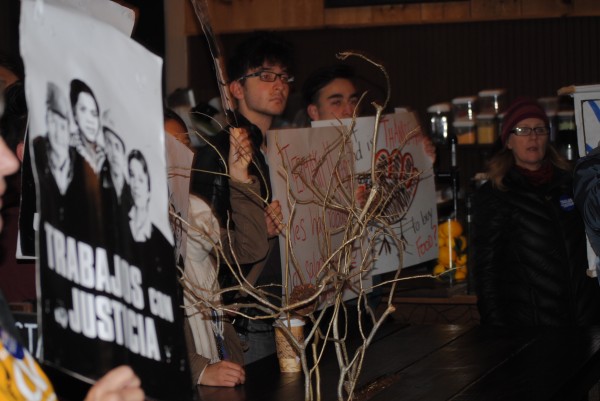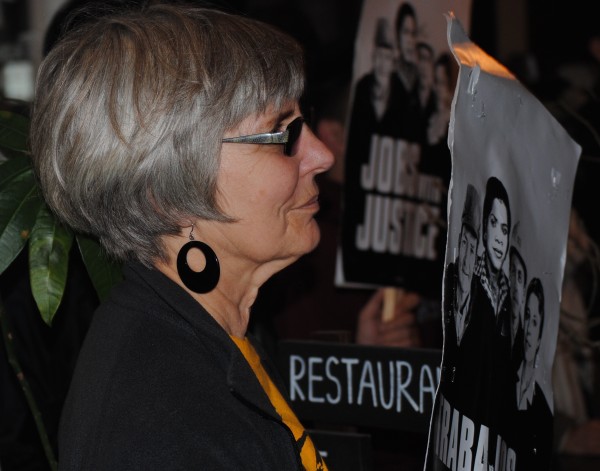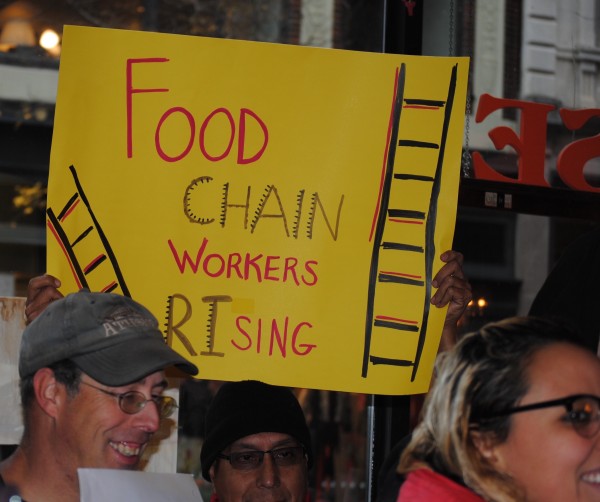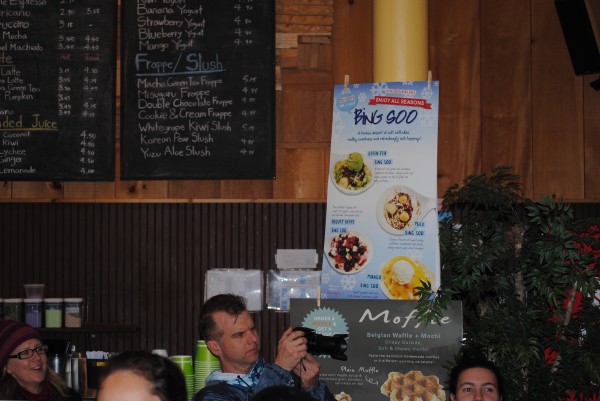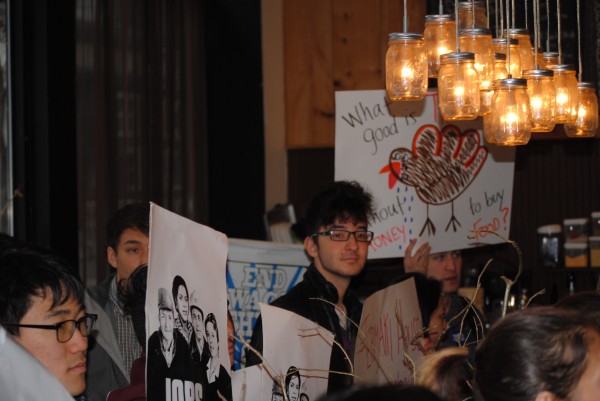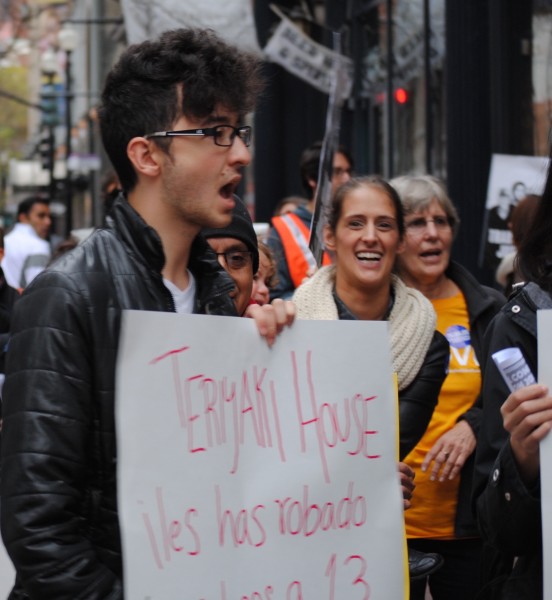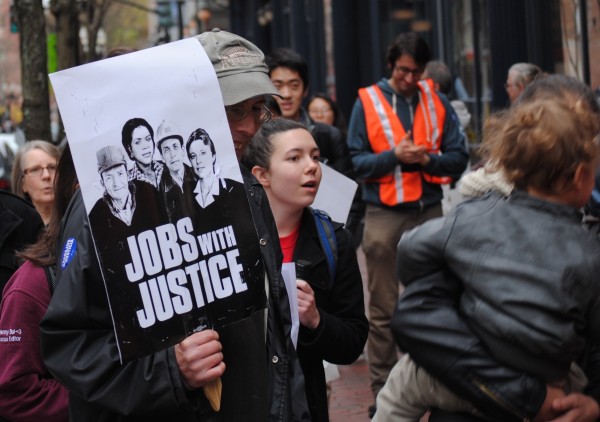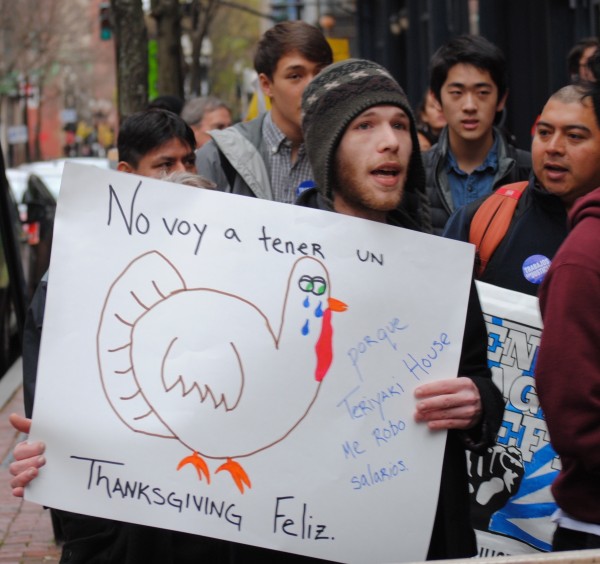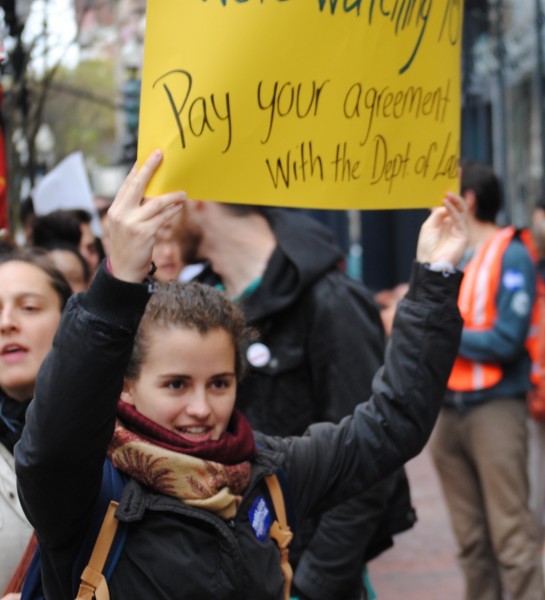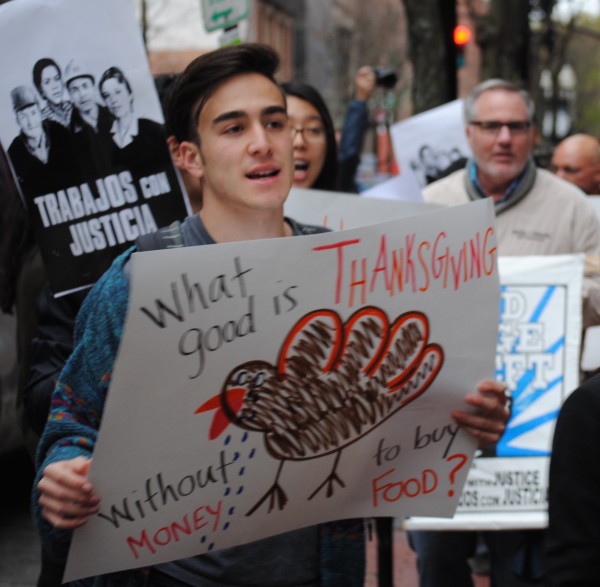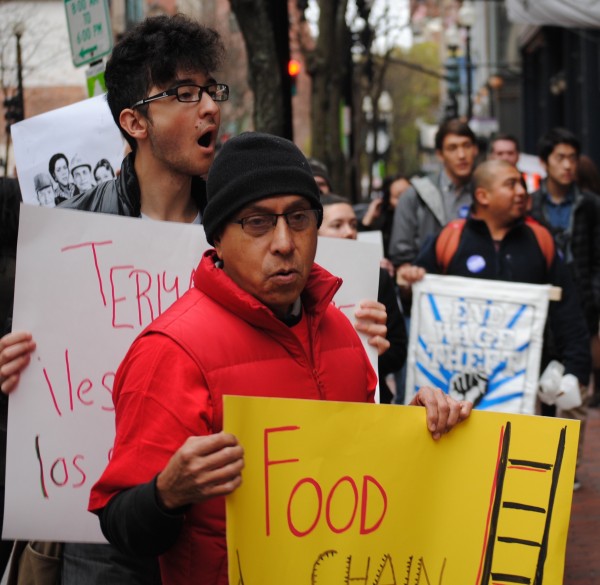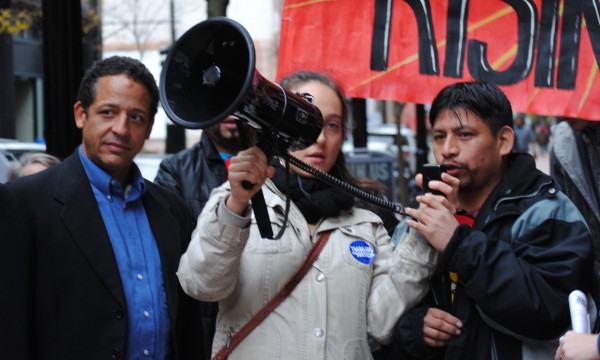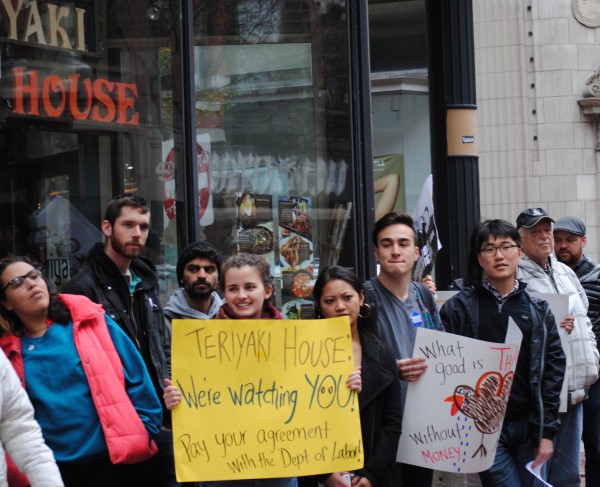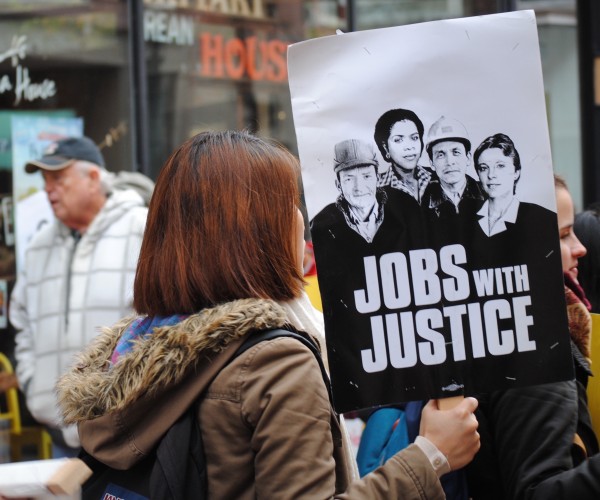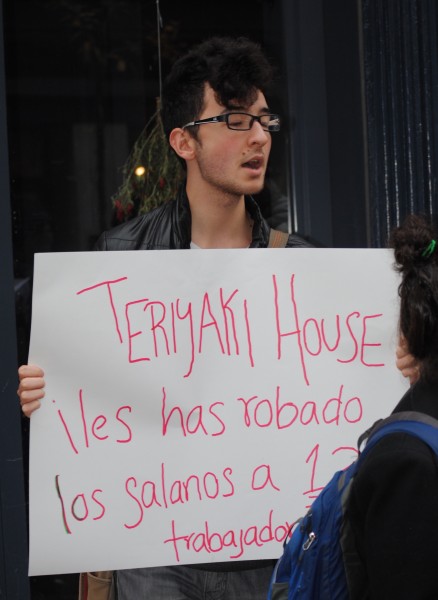 Workers claim unpaid wages at Teriyaki House rally

,