The bill to criminalize interfering with traffic on the highway while protesting was introduced by Senator Leo Raptakis and co-sponsored by, among others, Senator Paul Jabour. Coincidentally, Senator Jabour is the brother of Christine Jabour, the judge assigned to oversee the cases of five of the seven people arrested during the November 25 #blacklivesmatter protest here in Providence.
I contacted Senator Jabour to ask him about his reasons for signing onto the bill and the coincidence of his sister being the judge in many of the cases that provided the impetus for the legislation. Jabour, a practicing attorney, wanted to be upfront and quite clear when he said, "I never have and never will discuss cases with my sister." He added that when he and his sister speak, they talk about family, and not about any issues to do with their jobs.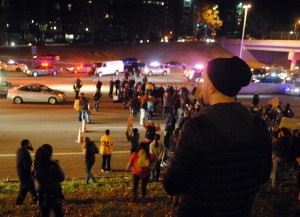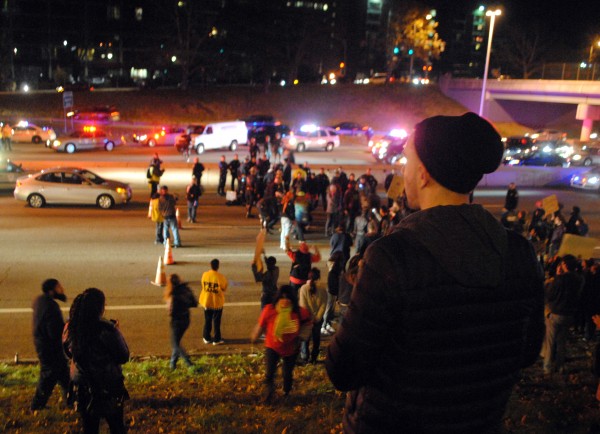 Jabour said that when the author of a bill is looking for co-sponsors, they make the rounds to their colleagues and ask for signatures. Like many, Jabour was "disturbed by the conduct" of protesters blocking the highway and was eager to support a bill that would clarify the limits of protests he sees as dangerous not only to motorists, but to the protesters themselves.
Jabour told me that the penalty outlined in the "final bill may not be a felony" but a misdemeanor. He expects the bill to change in significant ways after public testimony, which will likely include input from the Rhode Island State Police and the Department of Transportation.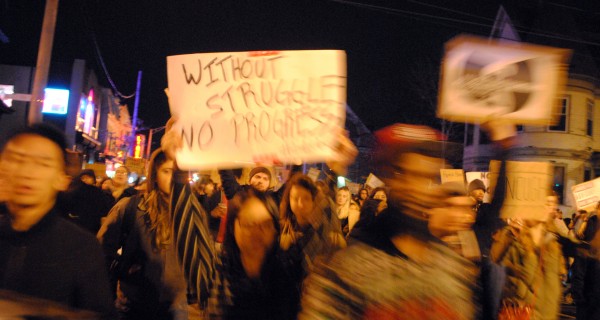 A spokesperson for Christine Jabour informed me that the judge has no comment and was unaware of the Senate bill.
Judge Jabour set a trial date of February 5  today for Tess Lavoie-Brown, arrested Nov 25 with six others after hundreds of protesters blocked 95 southbound traffic for about 25 minutes. Due to the snowstorm the court appearances of three defendants, Steven Roberts, Larry Miller and CBattle, will be rescheduled. The case of Servio Gomez, who is facing more serious and complicated charges, is still ongoing.
Molly Kitiyakara pled to the charge of disorderly conduct on January 8, receiving a filing and 50 hours of community service. Charges against Tololupe Lawal were dismissed on December 17.
Sen. Jabour signs bill targeting activists, Judge Jabour presides over their trial

,