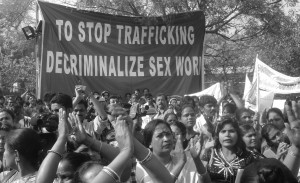 For several months now, we have been reporting on the efforts of sex workers who are trying to assert their rights despite the efforts of self-described "abolitionists" who describe all consenting sexual activity in exchange for money as a form of human trafficking. At times, we have found value in the work of writers at Reason magazine useful despite the fact that, as a libertarian-capitalist publication, the organization has political goals that might prove to be problematic.
The conclusion that a writer at Reason cannot reach but which I can is a Marxist one. It requires an understanding that first liberalism and now neoliberalism has always functioned as a sort of cultural pressure release mechanism. Throughout history, it has asserted the language and ideological coordinates of coincidental radical politics and domesticated these ideas, making them more palatable for the mainstream.
John Maynard Keynes is such an example, he famously created the political economy of the modern welfare state while maintaining the structures of capitalism that would have otherwise been expropriated by the victorious anti-Fascist Communist partisan governments in the post-World War II period. As a result, the early elements of the European Union were created, the British got a national healthcare plan, and the Soviet Union was besieged for the next four and a half decades despite the fact they were the first country on earth that had tried to create both those systems in 1917.
This sort of pattern is repeated consistently over history. Lenin, himself no friend of sex workers, said of liberalism: As for the development of the independent political thought of the…masses, the development of their initiative as a class, this is something the liberal does not want; more, it constitutes an outright danger to him. The liberals need voters, they need a crowd that would trust and follow them…but they fear the political independence of the crowd. This remains true, liberalism has always created an illusion that it is supportive of the working class while simultaneously protecting capital. This contradiction can be best illustrated by the struggle of Dr. Martin Luther King, Jr. with the Democratic Party, he gave up on electoral politics in disgust and dismay after he saw that, even if Lyndon Johnson would sign the Voting Rights Act, the vital and still-necessary radical emancipatory politics of wealth redistribution would never come from the capitalist system.
And so we see such a dynamic in action with sex work. In 2003, Angela Davis, the radical scholar, published Are Prisons Obsolete?, an argument for the abolition of prisons that was just one of many plateaus that has included this type of work throughout her career. Dr. Davis and others like Dr. Michelle Alexander have argued that the racialized nature of the criminal justice system and America as a whole has made the prison system function as a new form of chattel slavery. Liberalism is now just catching up on this trend, just recently NPR featured a story titled Written Behind Bars, This 1850s Memoir Links Prisons To Plantations that is basically saying what Dr. Davis said five decades ago.
Another element of this trend is refocusing public energies elsewhere, hence the occurrence of the rescue industry. This anti-prostitution movement uses the verbiage of the prison abolition movement and refocuses it in a way that would increase the prison population. It is deceptive and wholly advantageous in how it re-writes sexual molestation and trafficking laws so now giving a sex worker a place to sleep one night legally makes one a sex trafficker, among other such legal over-reaches, while failing to stop actual sex trafficking. A 2015 paper by Mechthild Nagel, Trafficking With Abolitionism: An Examination Of Anti-Slavery Discourses, says the following:
I have argued that the term "abolition of prostitution" is a misnomer. What such advocates simply demand is the prohibition of a particular type of work. It has nothing to do with the symbolic claim to the abolition of (chattel) slavery and thus the framework of abolitionism is woefully misplaced and has well disguised its sexist, racist, as well as imperialist framing. Furthermore, it might be helpful to look at dualisms; what are the opposite couples or opposing forces within each discourse? Regarding prostitution, when we look at the opposite spectrum, proponents of sex workers, including feminist advocates, are talking about legalized sex work or decriminalized sex work. By contrast, nobody demands the legalization of slavery—a universal discourse prevails proscribing the mis-recognition of humans as mere objects-bereft of bodily integrity and the like. By contrast, the opponents of penal abolitionists do not have to talk about legalizing prisons. The popular "harsh justice" sentiment is that prisons have been around for some thousands of years and their existence is sacrosanct – just as it was a matter of course to think that some people are destined to be natural slaves. Aristotle gave a defense of that view, which later was mounted as a defense of the great chain of being, where, magically, white men are at the top of the human hierarchy of beings, enslaving those who are closer to non-human status and thus can be treated as chattel, property. Aristotle's teacher, Plato, had a clear conception of medical penology: Punishment was meant as medicine and effectively cures the offender from wayward practices. So, in the context of penal policies, the defenders of harsh justice are holding up the scepter of moral panic: they marshal an even fiercer defense of the status quo, of instrumentalizing punishment for the putative public good, which often amounts to what is good for big business that profits from locking up poor people, and poor women of color become a likely target the world over. Penal abolitionists are also mindful of the social construction of crime, as it is apparent in the arbitrary criminalization of privatized commercial sex (prostitution); rarely do anti-sex industry advocates (prohibitionists) critique the imprisonment of poor girls and women of color who are street workers (Kempadoo et al., 2005; Dewey, 2008).

It bears mentioning in these contexts that the last time the United States allowed itself to become beholden to a moral panic causing legislative Prohibition, the mafia had a field day while speak-easy gin joints dotted the streets. In simpler terms, Prohibition did not abolish alcohol, it only reduced the amount of safe, consumable alcohol. As a response to demand, home distilleries oftentimes produced concoctions that ended up being poisonous. And so it would be with the reduction of safety for sex workers. The organized crime family loves this prostitution abolition concept because it would enable them to return to the realm of facilitation and allow them to exploit sex workers in a variety of ways.
One example of this type of moral paranoia and rabble rousing can be seen in recent writings by one Melissa Farley. Out of respect for our sources and to hinder police entrapment, I will not direct readers to her newest load of accusations. Nonetheless, in this newest missive she identifies by name several sex workers active in the advocacy efforts taking place across the country and dresses up her Prohibitionist ideology with a lot of faux-Marxist vocabulary to mask her anti-liberation attitudes. This is in violation of the basic tenets of the Hippocratic Oath she took as a clinical psychologist ("first, do no harm") as well as the Society of Professional Journalists Code of Professional Ethics ("Balance the public's need for information against potential harm or discomfort. Pursuit of the news is not a license for arrogance or undue intrusiveness"). What we might equate this behavior with is when newspapers used to list the names of those arrested on the previous night during a raid on a gay bar by homophobic police, the publication of which insured loss of job and community respect. What Farley and other like her is involved with is nothing less than the public shaming described in Nathaniel Hawthorne's The Scarlet Letter. It bears mentioning that Farley's writings, not published in peer-reviewed academic journals, have previously been critiqued by other scholars on this topic.
Even a rudimentary interrogation of such slogans as "End The Demand" is laced with galling logical fallacies. Since the service sex workers provide is readily self-evident, the logical conclusion is that we would have to abolish the hypothalamus and pituitary glands to completely end the sex drive that creates demand, a feat I am unaware of being possible yet in science. And because of the aforementioned racial element of the criminal justice system, these folks who borrow the verbiage of the black radical tradition are in fact contributing to the very problem that tradition is now confronting! Nagel says elsewhere in her paper "sex work prohibitionists ignore the racist effects of their carceral ideology. Paradoxically, "freedom from prostitution" condemns sex workers to penal captivity or deportation. Apparently, this is the price to be paid, in the interim, to deal with the scourge of the global prostitution industry. (It also means to pay the price of uneasy alliances with "family values" oriented Conservatives and religious extremists.)" Hence why Donna Hughes can write for a magazine like National Review.
I would personally advise those who feel they have devoted their energies toward the abolition of prostitution for nothing to redirect their efforts toward prison abolition. Radically assert control of the social media elements like #EndTheDemand and recreate these sorts of slogans in a way to end the demand for prisoners to serve the prison-industrial complex. This country was founded on the backs of poor single mothers of color. Making them targets of the vice squad, as the rescue industry does, prevents them from asserting their place at the vanguard of the black radical tradition and building a better society. But by re-purposing this matrix towards a liberation project, we can perhaps see genuine progress towards what Dr. Davis calls "abolition democracy".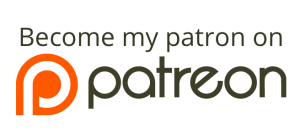 Sex work versus prison abolition: dueling narratives, dangerous consequences

,