It is called the oldest line of work in the world and yet it is consistently denied legitimacy. But here in Rhode Island, where prostitution was legal from 1980 until 2009, some local sex workers are re-asserting their agency by organizing a labor union.
"You see women get raped, you see women get murdered," said Madeira Darling, an organizer, whose name has been changed in this story to protect her identity. "Criminalization itself is violence. It means women can't seek protection either from the law or from one another. Occasionally you will get guys who think they are in love with you stalking you. And police will often blame sex workers for violence even if they aren't in criminalized industries."
Madeira began work as an exotic dancer at age 19 in New York before becoming a dominatrix and relocating to Rhode Island, labor she continues to perform here. She and several of her colleagues are working towards something radically inclusive: the creation of a statewide sex worker labor union.
Interested in creating a truly industrial union, the group is open to allowing all sex workers join her in the effort, reaching out to strippers, escorts, camera/phone workers, porn stars, strip club bouncers, bar workers, masseurs/masseuses, actors, directors, and crew in adult films, and any other laborer in the industry, including the internet workers. As of this point she has contacted four other workers, but hopes that publicizing this effort my grow the ranks.
The sex industry is rather large in Rhode Island. There are eight exotic dance clubs in the state as well as 20 adult bookstores. On October 25 at approximately 6 PM, there were a total of 195 individual service advertisements available on the Rhode Island BackPage.com, a venue used by independent sex workers, as opposed to 573 at the same time on the Boston BackPage. Estimating statistics at this point is difficult due to both the plasticity and criminalization of industry. However, as the economy has failed to recover substantially in the past few years, sex work has been a major growth sector.
There are a variety of labor violations the group plans to address. For example, Rhode Island clubs have so-called "stage fees" that amount to little more than paying to work. Instead of being considered employees, dancers are designated as independent contractors, yet the clubs push on them rules that can only be enforced on employees, such as dictating schedules and costumes or collecting tips.
"To my knowledge all clubs charge stage fees to dancers and the workers are not considered employees," says one worker. As independent contractors on the books, dancers, who can experience debilitating injuries on the job, are not able to collect worker's compensation.
"I still make my living in the sex industry, which funds my work as a full-time activist," said Bella Robinson, an independent escort. She is currently gathering data on New England sex workers, "but nobody has the numbers of how many sex workers are in any city or state, because nobody has served our community," she said. "There is no way to accurately gain stats on an underground market, just as there is no way to know how many people sell drugs."
In addition to being part of the unionization effort, she also recently started a Rhode Island chapter of COYOTE (Call Off Your Old Tired Ethics). The group seeks to decriminalize as opposed to legalize sex work, which would entail a slew of regulations and mandates. In an interview, Bella describes her own personal history as a sex worker, how and why she became an advocate, and her own confrontations with the anti-sex work movement.
Sex workers interested in joining in the unionizing efforts can contact Madeira Darling at yourprincessmadeira@gmail.com. "We believe in community-based research and we have created a research evaluation tool," Robinson said. "I hope to learn more…once I interview some erotic dancers."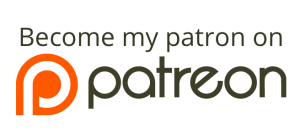 Sex workers of Rhode Island, unite!

,